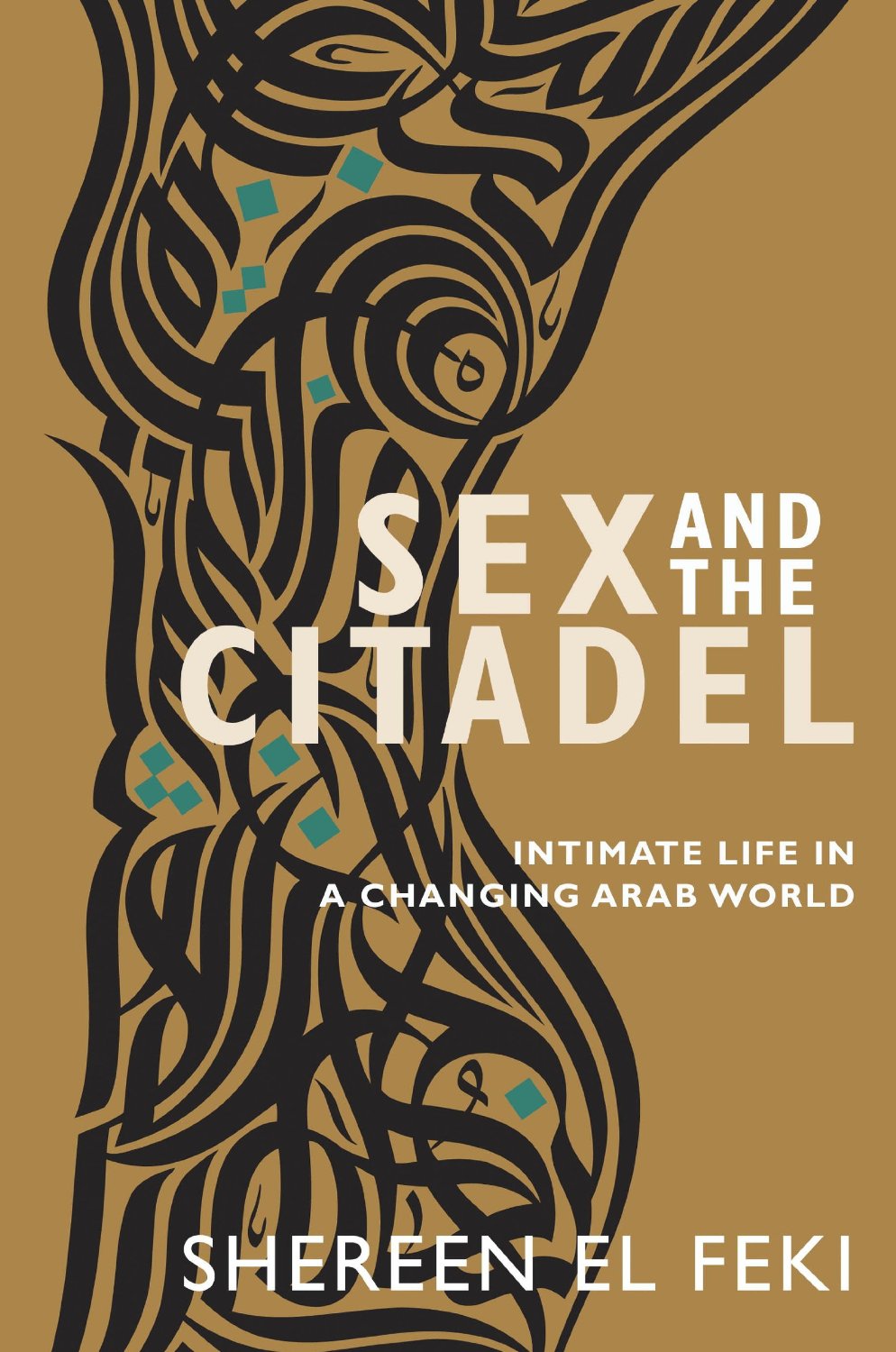 It took Shereen El-Feki, who has a background in immunology and is the former vice chairwoman of the United Nations' Global Commission on H.I.V., six years of research, interviews and travels to produce "Sex and the Citadel". Published by Pantheon Books in March 2013, this non-fiction book about sex in the Arab world deals with FGM, abortion, prostitution, marriage and so much more in a matter-of-fact and detailed way.
Entire books have been written about each one of these topics. Yet El-Feki manages to clarify their major problems, ethical boundaries, social and religious constrictions and societal reactions in this single publication. As El-Feki delves deeper into these layers, it becomes apparent that the the Arab world is unsure of where it stands on each issue, making its identity crisis all the more clear. There is no doubt in my mind when reading this book that these are the dark ages of Islam because of the way we deal with these various problems. We really do need an enlightenment, and according to El-Feki, it has to start in the bedroom.
The argument she puts forth is that sexual repression is not inherent to Islam, but is a product of its current interpretation. There was a time when Arab erotica was abundant, from "1001 Nights" to the poetry of Abu Nawas in the Abbasid period. It seems Arabs in the past were not so close-minded as now. El-Feki points out that "Classical Arabic manuscripts in collections of rare books are filled with joyous and highly explicit descriptions of sex… Perhaps not as explicit as the things Babestations Lori gets up to, but still! And far from being some kind of underground medieval Arab porn, these erotic books were religiously approved, their advice seen as part of God's gifts to humankind."
Will sexual freedom lead to political freedom? El-Feki says yes, that in order to achieve the political aspirations of the 2011 uprisings – freedom, dignity, social justice and reforms – attitudes must change about what happens in the bedroom. In her book, she quotes Shimon Peres: "President Obama asked me who I think is preventing democracy in the Middle East. I told him, 'The husbands.'" The fact that the Arab world is patriarchal is not debatable, and El-Feki makes an interesting link that this must change and women must have control over their own bodies in order for democracy to be achieved.
In the Guardian's review of the book, Faramerz Dabhoiwala (author of The Origins of Sex, Penguin) makes the same argument. "Female voices have been central to public life in the west ever since the Enlightenment: 300 years ago, their growing assertiveness helped bring about our first sexual revolution. Just as that breakthrough transformed western culture for ever, so too the rising consciousness of women across the Arab world nowadays is perhaps the most hopeful sign." Seeds of this rising consciousness of and by women throughout the Arab world are apparent. Just look at the Facebook group "The uprising of women in the Arab world" with its 116,000 followers.
Several reviewers found El-Feki's book to be a depressing read, mostly because it highlights how much mistreatment and unfairness there is in the Arab world, backed by alarming statistics. For instance, 90% of Egyptian women are circumcised and 98% of Egyptians disapprove of single motherhood. These double standards and greater valuation of appearances versus principles in society is heartbreaking and sickening. There is a colossal gap between what people do in private and what they do in public. This makes the reality of living in Arab countries quite harsh. Hypocrisy seems to be the common virtue, from the private sphere of the bedroom to the public arena of politics.
When looking at the Arab world, El-Feki focuses mainly on Egypt, but tries to give a snapshot understanding of the rest of the region. Tunisia, where brothels are legal but polygamy is outlawed, and Lebanon are the most sexually liberal countries, while Egypt fits in the middle and the Gulf states are the most repressive.
"Sex and the Citadel" is considered to be a success. It has been reviewed by many major newspapers and writers, has been featured in several book festivals around the world, and this August, it was included in the longlist for the 2013 Guardian First Book Award. Despite this exposure, however, Sarah Irving (author of a biography of Leila Khaled and of the Bradt Guide to Palestine) points out in her review that "no Arabic publisher has, so far, accepted the book, and the English edition isn't on sale in either Saudi Arabia or the UAE, the two main markets it would need to crack to be picked up by an Arabic publisher." According to El-Feki, "success" would mean seeing her book on the coffee tables of the women she interviewed. We hope to see this, too.
WE SAID THIS: A must-read for women and men.