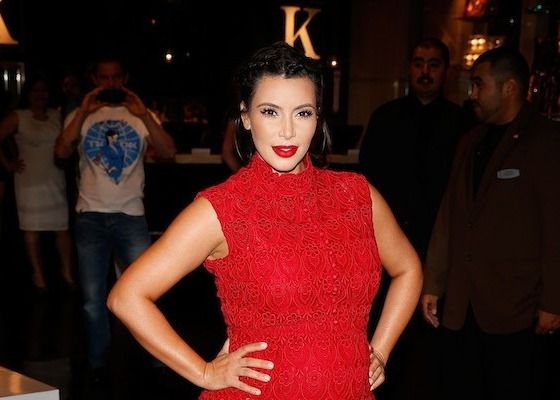 We all know that Kim was in Playboy back in 2007, but who would have ever thought she'd go for it again after becoming a mum.
In a new promo clip for "Keeping Up With The Kardashians", Kim Kardashian said "As soon as I pop this thing out, I want to do Playboy or some nude shoot." Something every daughter would be proud to hear her mum say.
And what's a bit shocking is that in a 2010 in Harper's Bazaar interview she said, and I quote, "I'm sorry I did Playboy. I was uncomfortable."
I think we all know where Kim Kardashian gets her support from – her mum Kris. Looks like the apple doesn't fall far from the tree. Kris once told Kim, "Our show isn't on the air yet. No one knows who you are. Do it and you'll have these beautiful pictures to look at when you're my age." Seriously, Mum?
We just wonder what Kanye has to say about all of this.