If you're to ready to party this summer, read on because V Hotel is opening a new exclusive nightclub in Dubai! Blu Nightclub will be opening in Dubai on July 1st, and Trey Songz, the American R&B artist, will be performing on the opening night. Since Blu nightclub is located next to BLU Sky Lounge at Al Habtoor City, Dubai, people were spending their nights in BLU Sky Lounge. However, with the new nightclub opening its doors, nightlife will undoubtedly be reinvented in Dubai.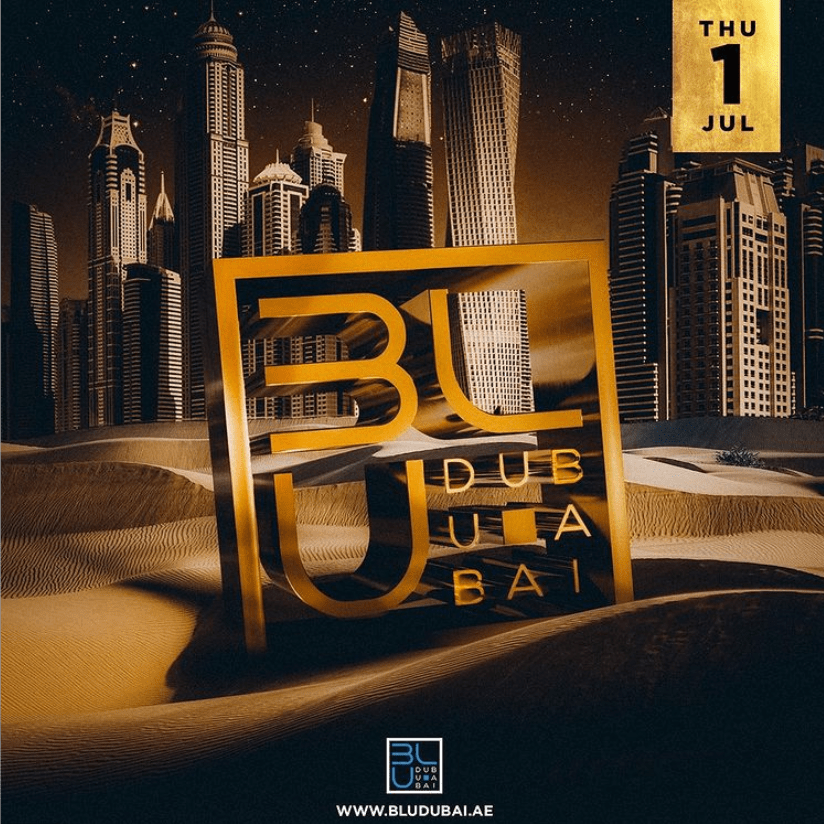 Blu Nightclub
The new nightclub is massive, with the capability of holding almost 1,500 people in its two floors, making its parties the most surreal and biggest ones throughout the whole city. The 32nd floor will be transformed into the nightclub, with plans to create a chic atmosphere within the great Dubai sky view. There will also be an uber-luxe theme that reflects BLU Sky Lounge's modern interior designs, and the VIP-area has a clear view of the centered stage. Meanwhile, the dress-code is casual chic, meaning you won't be allowed to enter with sportswear, for instance. So get dolled up and activate your celebratory mode!
A disco ball is definitely going to light up the stage. With illuminated rings surrounding it and LED screens flooding the entire venue, the nightclub will offer quite a spectacular look in comparison to other nightclubs in Dubai. Surrounding the stage will be multiple booths and tables, all of which guarantee an optimum view for the audience who choose to bless their nights at Blu Nightclub. Furthermore, the nightclub plans to have regular DJs and international artists and performers, all of which are yet to be announced. We are absolutely ready for this five star nightlife experience!