Egypt's location is truly a strategic one. Situated by the Mediterranean Sea, the Red Sea, the Suez Canal, and cutting right through it is the Nile River. In addition to that, it has some of the best places in the Middle East to go on holiday. Before anyone in Egypt travels abroad to explore the beauties of the world, they need to pay not just one, but several visits to the Red Sea and its wonders. Here we have 10 places to stay in the Red Sea that offer an authentic experience of life in Egypt and if necessary, to work from remotely!
Hurghada
For a fancy, all inclusive experience, all you gotta do is visit Steigenberger Pure Lifestyle 5-star hotel. Enjoy the many options it entails: swim in the pool, the lake, or the beach! The greenery connects you with nature on a whole new different level.
Here's another 5-star hotel in Hurghada: Prima Life Makadi. With high ratings and exceptional reviews, this hotel is also affordable. You can chill in your balcony with a great view of the sea, or sit by the pool with your family and friends, get your work done, and simply chill out!
Dahab
Jaz Dahabeya beach resort is close to everything you need in Dahab, and is a walk away from Dahab's Bay or Lagoon. With great service and a serene environment, you'll wish you can stay and work from here forever.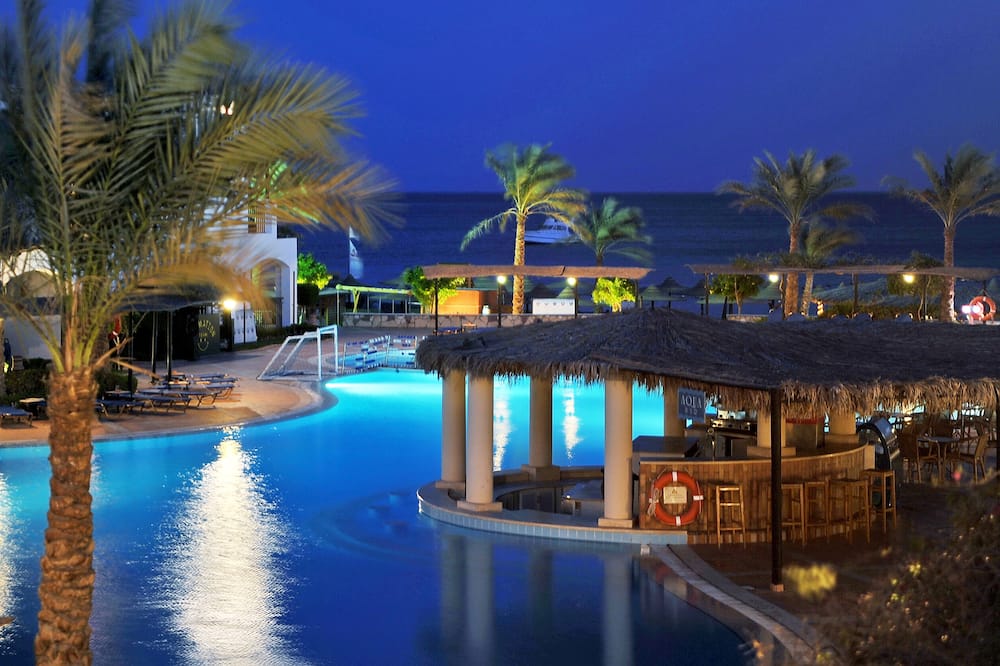 This modern resort has a great view overlooking the pool. With plenty of outdoor activities nearby such as diving, rock climbing and trekking, you won't need anything else. The setting is extremely soothing, with trees encompassing the area, allowing nature to hypnotize you.
Safaga
Since 2009, Shams Safaga Resort has been offering their guests an unforgettable experience. The resort lies along the Red Sea coast with a sandy beach to sink your feet in, and clear blue waters. With an international cuisine available, you'll be tasting global culture whilst remaining on the soft shores of Egypt.
Near Hurghada International Airport lies Lotus Bay Resort. With multiple activities available at hand, including water sports such as windsurfing, snorkeling, and diving, there's no telling when you'll ever want to leave the water. In addition, a spa centre, a gym, and a tennis court, are also accessible for the guests.
Marsa Alam
Novotel Marsa Alam is a 5-star hotel with an authentic mix between greenery and the desert. Trees envelop the hotel, and the oxygen blends in with the crispness of the sea. The sandy beaches engulf you, and the vastness of the Red Sea and its horizon remain in sight. Spend a weekend at Novotel Marsa Alam to revel in a truly unwinding experience.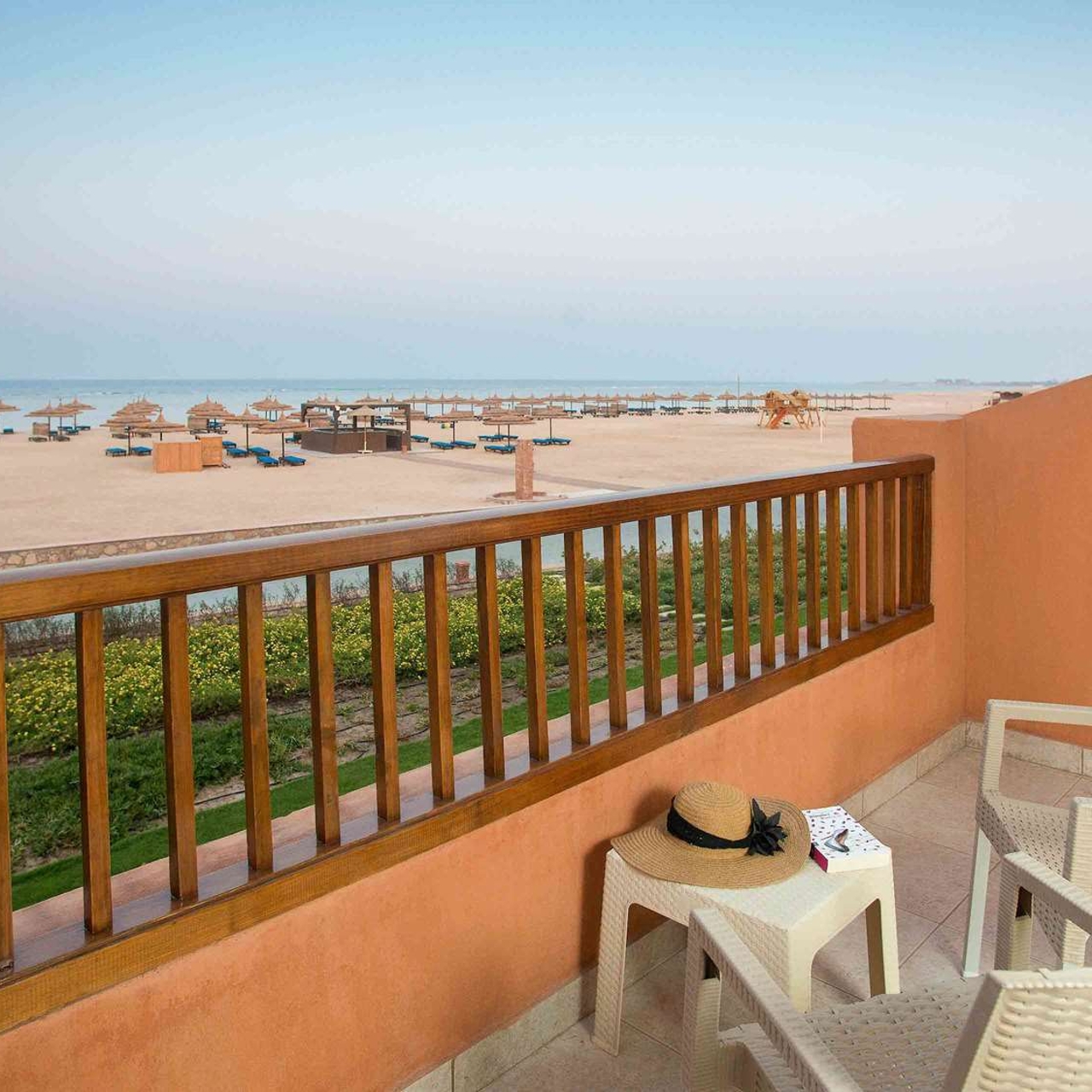 Near the Blue Lagoon Beach lies Jaz Lamaya Resort. With Arabic aesthetics, this resort's vibe is undoubtedly special. Bring yourself here for a weekend, or perhaps more…and leave with a whole newly refreshed mindset.
Nuweiba
Safari Beach Resort is a true Middle Eastern experience. Go fishing in the Red Sea, listen to Arabic folk music, and dine with the tastes of Arabia.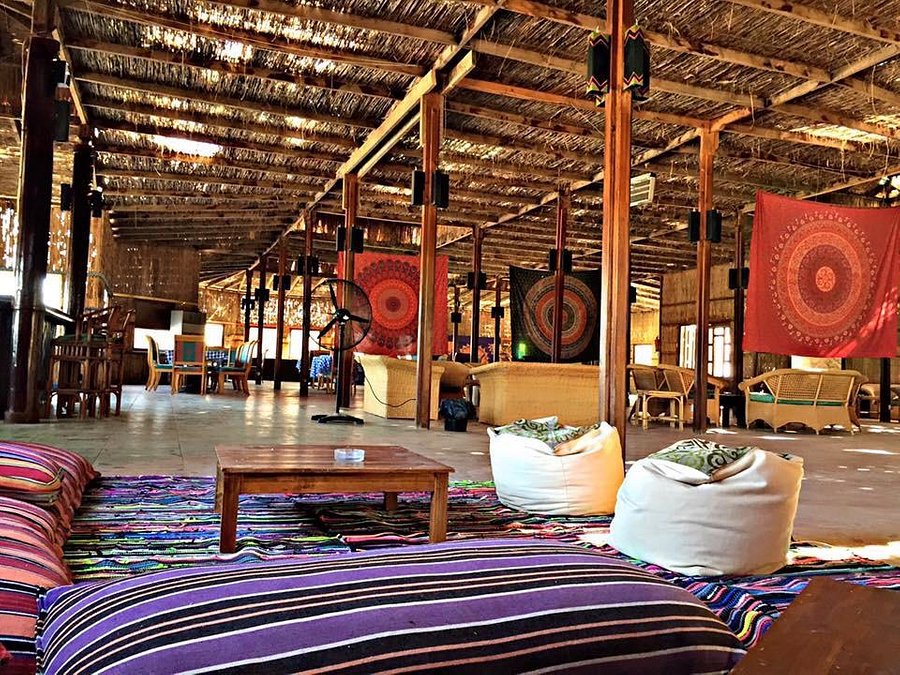 The Sayadeen Village, located near the mountains and the beach, is another one of Nuweiba's gems. This village elevates the area to an entirely new level, since Nuweiba is already considered as one of the best places go-to places in Egypt. With great housing and services, nature engulfs you here, but with the luxuries of the city.
Choose one, or all of these places for a distinguishable Red Sea experience, and gain some fresh inspiration for work!