A credit card is a virtual card for daily transactions, and selecting which one to use can be taxing. Essentially, there are three types of credit cards; cashback, miles, and return. Cashback credit cards are those which allow you to earn a certain percentage of your spending, in cash form, over time. The cash is usually deposited back to your card to enable you to make the next purchase.
When looking for a cashback credit card, you will need to consider the ongoing promotions, minimum monthly spend required, additional benefits of having the card, and the average annual fees, among other factors. This article will cover some of the best cashback credit cards you can avail in Hong Kong when visiting the MoneySmart website.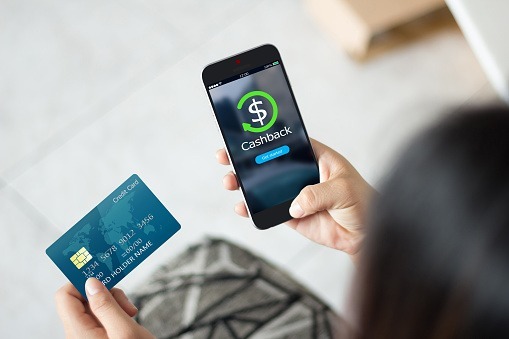 Best Cashback Credit Cards:
Here are some of the cashback credit cards used in Hong Kong that you can buy through MoneySmart:
1. Standard Chartered Smart Card
For this card, you need to spend at least HK$96,000, and you will be eligible to earn an 8% cashback on your local spend. The annual interest rate for the card is 33.41%. If you delay making your payments, you will be charged 5% of the total outstanding amount.
With this card, you can earn a massive 5% Rebate. The first three months' installments are free from interest, and there are no cash advances fees, annual fees, or foreign exchange fees. You are eligible for a Cashback amount of HK$1,000 once you attain the accumulated transactions of HK$4,000 in the first two months. For the first four months, if you hit HK$4,000, you are eligible for a 2.5% cashback.
2. Wewa Union Pay Card
The Wewa Union Pay Card offers an amazing cashback amount of up to 4% if you spend in certain specified categories. These categories include the travel and cinema industries. There is no set annual income requirement for one to qualify for this card. It offers a very low threshold for anyone who needs to own a Union Pay Card.
Basically, if you own this card, you qualify for HK$1 for every spend of HK$ 250. When you use the card for accommodation bookings within Hong Kong, you qualify for a 10% cashback rebate. Additionally, when you spend on theme parks or Karaoke, you earn HK$10 for every HK$250 spent.
3. American Express Explorer Credit Card 
To qualify, you need to be earning at least HK$300,000 annually. You get a free annual fee for the first yeHK$. For every eligible HK$1 spent on selected online travel and airlines, you earn five membership rewards. When you choose to transfer your points into air miles partners, you will not be charged any administration fees.
With this card, you can get quality and enjoy 10 times complimentary Plaza Premium Lounge for any calendar day. Once you get registered, there is no expiry date for the reward points, and you are permitted to redeem cash benefits, travel with points, pay some hotels with the points and even acquire gifts. When you buy regular-priced movies with the card, you can qualify for a 10% savings benefit.
4. DBS LIVE FRESH
You earn 1% cashback on all overseas and general online transactions. To get this card, you need to be earning at least HK$ 150,000. Additionally, you will earn a 1% unlimited cash Rebate when you transact with this card.
From an outlined list, you can choose a 6% Cash Rebate Reward. The list consists of Online Travel Merchant Spending, Online Entertainment Spending, and much more.
You can access 10 Free Trials for Flexi Shopping. Flexi allows up to 90 days interest-free Repayment Period on all transactions made online. Flexi-Travel offers a 90 day interest-free Repayment time for all traveling and overseas transactions.
5. Citi Cash Back Card
Earning cashback from this digital card is an amazing experience. You will receive a 2% cashback for dining in any hotel and restaurant and 1% for all other local spending. Advance a little bit and bind the card with other electronic wallets like WeChat Pay or PayMe and benefit from the 1% rebate. As long as you have an e-wallet, you can earn many rebates by using the card.
To get this card, you need to be earning at least HK$120,000 annually. You earn two percent on both local and foreign spending.
Conclusion
The above cash back cards are but a few among the best that you can opt to buy in Hong Kong. This article outlines the benefits and qualifications of each card to help you choose one that suits your needs.
WE SAID THIS: Moving to Hong Kong? We've got you covered with the best cashback credit cards offers.