Banlastic Egypt: Everything You Need to Know About the Beach Cleanup Happening at Seashell This Month
There is nothing more pleasing to the heart these days than environmental initiatives that tackle ongoing challenges like plastic waste. Seashell is going green! Travelers and beach-goers in Sahel, mark your calendars for the 23rd of August, as Seashell will be collaborating with Banlastic to raise awareness about the dangers of plastic.
With the support of Banque du Caire and the Egyptian Ministry of Environment, the Banlastic Egypt team will organize a group of beach clean-up activities along with plastic exhibition, Museum of Plastic, along multiple beaches in the North Coast and Alexandria to increase the community's awareness about the adverse impact of the single-use plastic on our seas.
Volunteers will clean up beach and remove all single-use plastics that are left behind by visitors such as bottles, cutlery, plastic bags, paper napkins, and more, to be exhibited on the beach in a symbolic fish structure. The sculpture will stand tall in front of guests and people passing through as a reminder to keep the beach clean and to create awareness through the symbolic figure.
They'll also be holding an awareness session conducted by the cofounders of Banlastic, explaining all about the dangers of single-use plastic and the goal of the day.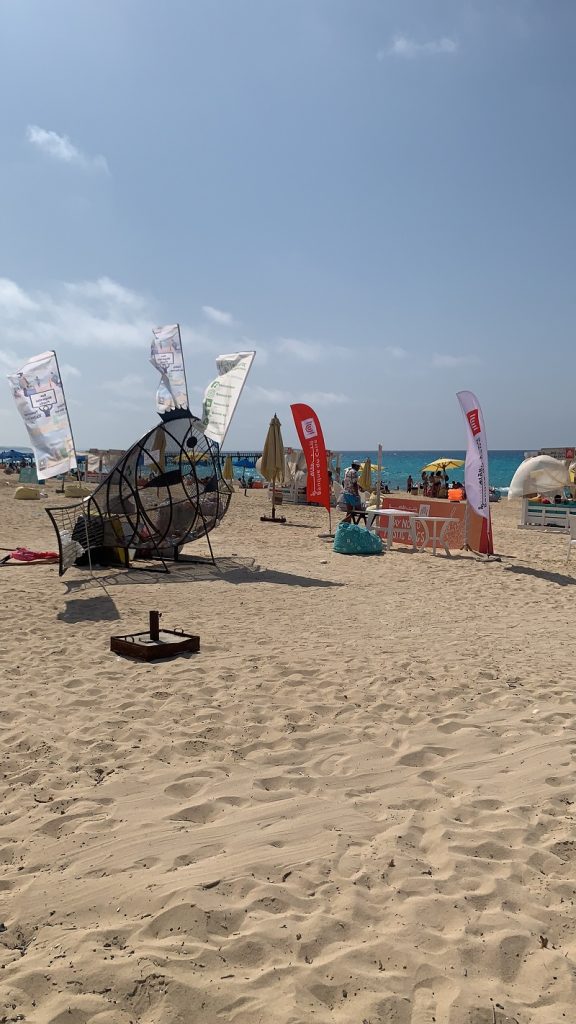 To be aligned with the coronavirus-related public health measures, all precautionary measures will be taken, from wearing face masks and sanitizing hands regularly, to keeping a safe distance between each volunteer and the other by dividing the beach up.
The launch of the "North Coast Free of Plastic" campaign will be on August 7th, and the campaign will reach Seashell on the 16th!
WE SAID THIS: A beautiful initiative that needs to be followed!