Award-winning Egyptian filmmaker, Ayten Amin who is known for an eclectic body of work that ranges from the family drama, 'Sabeaa Gar' to her feature-length films 'Villa 69' and 'Souad' is hitting our screens once again with another film project titled 'Al Shalaby.'
This time, through a comedy lens, Amin brings major stars together such as Lebleba, Laila Eloui, Sawsan Badr, and Heidy Karam for the female-centric film which follows the actresses who play sisters. Things heat up once the sisters get together for dinner and things get tense through uncomfortable conversations.
Amin has previously worked with Lebleba on the 2013 film, 'Villa 69' which co-starred Arwa Gouda and Khaled Abou El Naga.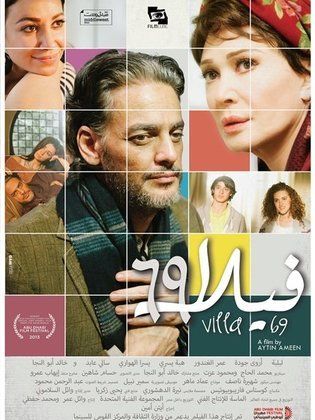 Alongside the big names, 'Al Shalaby' also co-stars Hassan Malek and Asmaa Galal.
The project has begun shooting. We're optimistic that this will not only be another production that highlights women but also focuses on a demographic that we're only starting to see in the past years take the forefront like 'Wafet Regala' or 'Azed El Weld'.
Until the film hits theatres, you can catch Lebleba in this past Ramadan's 'El Katiba 101', Badr also making her undeniable mark in 'Gameela' and Eloui on the big screen in the light film, 'Sugar Daddy.'
WE SAID THIS: Don't Miss…Six Egyptian Filmmakers That Have Made It To Cannes