At Least 85 Killed in Sinai Bombing, Shooting Terrorist Attack
Via BBC
A complex terrorist attack involving a bombing and a shooting took place during Friday prayers, earlier today. Some news sources reported that the attack killed at least 85, while other sources reported that the number surpassed 155 martyrs and over 120 wounded. No group claimed responsibility for the terrorist attack yet.
Via BBC[/caption]
The terrorists attacked the al-Rawdah mosque in the town of Bir al-Abd, 40 km from the North Sinai provincial capital of el-Arish, opening fire from four off-road vehicles on worshipers inside during the sermon, three police officers said. Adding insult to injury, they also blocked escape routes from the area by blowing up cars and leaving the burning wrecks blocking the roads.
The attack was the largest single targeting of Egyptian civilians and the first on a large mosque congregation since the Daesh-affiliate began its campaign of violence against Egypt. The Daesh-affiliate in Sinai previously went by the name Ansar Beit Al-Maqdis and is now called Wilayet Sinai. Its roots lie in previous extremist groups including Al-Qaeda.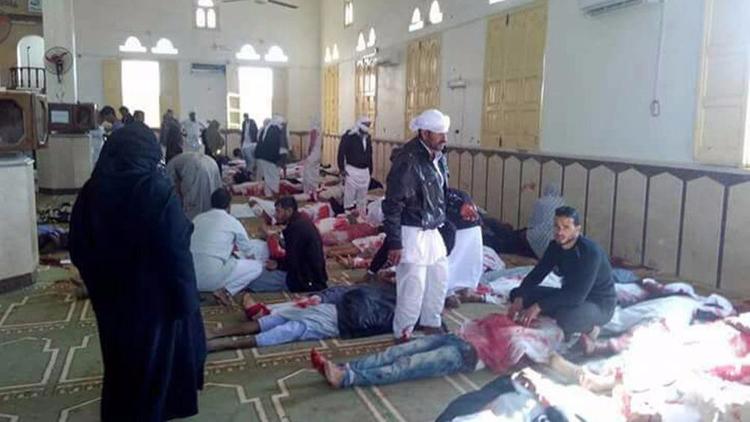 Via latimes[/caption]
WE SAID THIS: Egypt's government has declared three days of mourning in response to the attack.