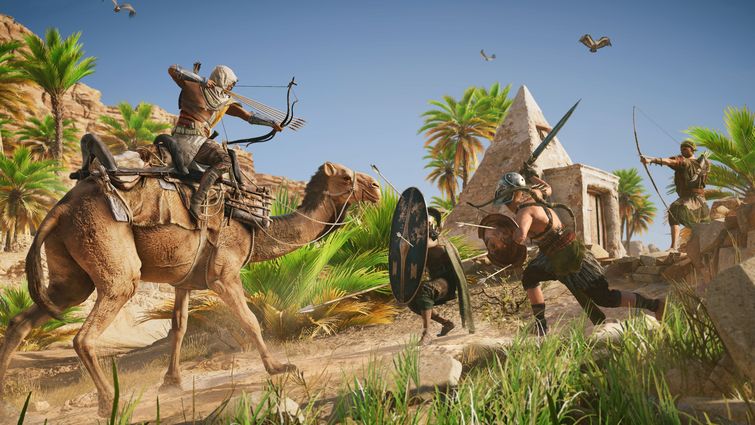 Assassin's Creed Origins, set in Ancient Egypt, is scheduled to be released on the 27th of this month and we're losing our minds already. We can't wait to explore the Great Pyramids and discover the secrets of the mummies and ancient Egyptian Gods.
Ubisoft's Assassin's Creed is an action-adventure video game series that features historical fiction mixed with real-world historical events and figures. In this version, you'll probably stand against Egyptian Templars from the Ptolemaic period. You'll go on multiple adventurous missions and you might stumble upon Cleopatra or Julius Caesar along the way.
An update to the game includes a "Discovery Tour" option, which basically allows you to freely explore and go on guided tours to get to know more about Egyptian history. The cinematic trailer already got us hooked with the brilliant transitions and its vivid graphics. Could this move by such a reputable franchise with a huge fan base worldwide become a step towards boosting tourism? Egypt has always been on everyone's bucket list thanks to history classes and our unusual mythology. So what if all they need is a reminder?
WE SAID THIS: Meanwhile, you can head to their official website, only if you're a true gamer at heart, or Ubisoft's store to order the game in advance. Preorders receive a bonus mission, and guess what? It's a mission to discovery of the secrets and mysteries of the Pyramids.