#ArabWomenInScience: Egyptian Dr. Nashwa El-Bendary Wins L'Oreal-UNESCO Award
From left to right: Dr. Abeer Al-Qatati, Dr.Hiba El Hajj, Dr. Intisar Al-Mijibli, Dr. Nashwa El-Bendary, Dr.Ramia Al Bakain and Dr. Mouin Hamze
For 17 years, the L'Oréal–UNESCO Award for Women in Science has supported many distinguished women in the scientific field, one of whom went on to win the Nobel Prize. In order to recognize and help more women achieve the success they desire, they created a regional branch of the award: the L'Oréal–UNESCO for Women in Science Levant and Egypt Fellowships 2015. This fellowship aims to provide five women of the region with the funds they need in order to continue their research.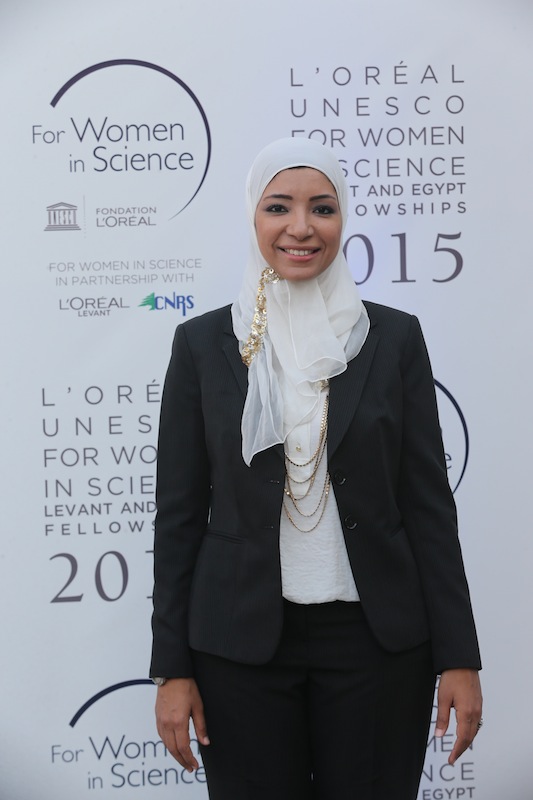 We were fortunate enough to be able to sit down with this year's Egyptian winner, Dr. Nashwa El-Bendary, who is an Associate Professor and the head of the Business Information Systems (BIS) department at the Arab Academy for Science, Technology, and Maritime Transport (AASTMT). Her areas of expertise include wireless sensory networks and smart technology monitoring. She was granted this fellowship in order to support her work in the agricultural field.
She aims to create a prototype that monitors the weather to help non-experienced farmers know when to harvest, as well as machines that use photo-sensors to help see if a shipment contains any contaminated produce to be able to promptly prevent it from contaminating the rest of the shipment. Here's what she had to say, from what inspires her to her advice to all girls out there.
What motivated you to pursue this career?
I have always liked mathematics, which led me to the sciences as they go hand in hand, and I have always wanted to develop novel things and develop novel solutions for any problem. I majored in Computer Science at Cairo University, in which I had to constantly develop algorithms and programs to solve problems creatively, which inspired me.
In order to be able to receive my master's and my PhD, I believe I have to contribute to society. At first, I focused on solving very technical problems, like enhancing performance accuracy, but then I began to focus on finding novel solutions to real-life problems that would help my country develop and provide a better quality of life to its citizens.
The scientific field is usually male-dominated, what are the challenges you face as a woman in the field?
Of course, we face a bit of challenges and are forced to adapt and unfortunately, not everybody has that ability. Sometimes, you find yourself the only woman in the lab surrounded by your male colleagues. Sometimes, they feel that you should be doing something more fun and more feminine.
Sometimes, there is resistance from male counterparts who believe that women are not at the same level, though that happens much less right now and might have been a bigger problem a while ago. I, myself, have fortunately not faced this problem where somebody feels my work is less important or is of lesser quality because I am a woman.
Why do you think a lot of girls in our society opt out of the scientific field and prefer to choose the "safer" options?
In our society, we don't really get to choose many things. Usually, parents have a hand in where their children go to university and the career path they choose, so they prefer that their daughter pick what they believe is the safer option. I, myself, faced this problem as my parents would have preferred that I would have chosen a medicine-based field due to my score.
There should be more awareness sessions in order to help girls choose this field and be able to convince their parents of their choice. Society should focus less on the field that they believe people should enter and more about what suits somebody's personality and what they want.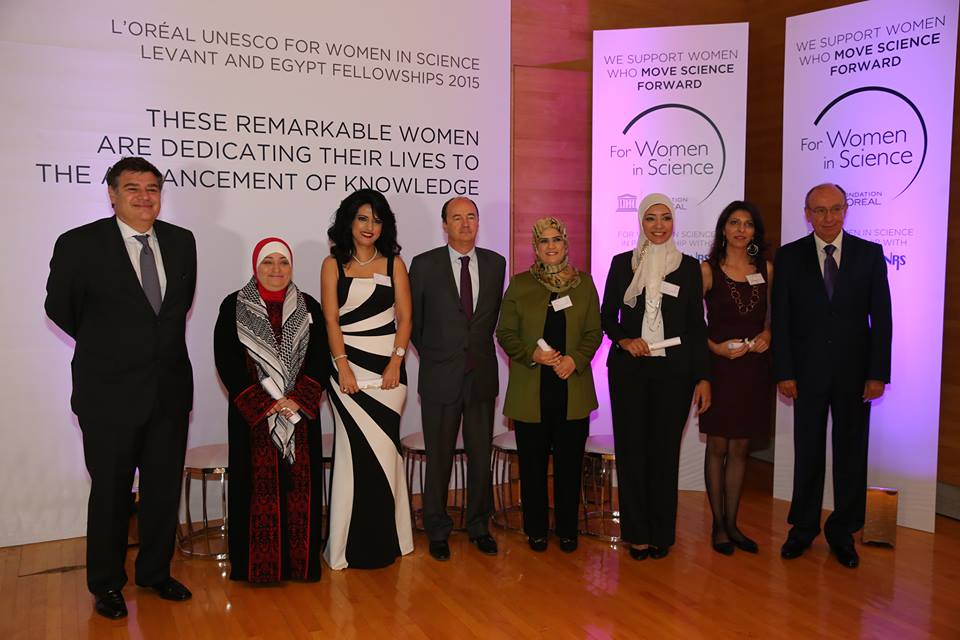 What do you believe we, as a society, should do to inspire more women to enter in scientific fields?
There should be awareness campaigns going on constantly, not just general campaigns about the importance of education, but campaigns that aim to inspire women to the enter the field.
How do people respond to your achievements (co-workers, family, friends, society, etc)?
I, myself, have been blessed with the support of everyone — my family, my friends and coworkers. Unfortunately, not everybody has that.
Some people don't have the support they need from their families; some don't get the help they need from society. For example, there are no institutions or infrastructures to help them balance their duties towards their families and their work. Everything is connected; if there is no support at home, chances are there will be no support in the workplace.
What is your advice to young girls who are hesitant to follow their dreams and enter the scientific world?
Don't give up and fight for what you want. As a society, we always want the fastest solution and that doesn't happen in the scientific world. You have to be patient, you have to have the will to continue and be determined. You also have to be aware of society's shortcomings, but not let those shortcomings bring you down. Lastly, be positive and stop complaining. Instead, try to find solutions for your problems.
Who inspires you as a scientist?
Dr. Farouk El Baz as well as Professor Nagwa Abdel Meguid, whose journeys continue to inspire me today.
WE SAID THIS: Don't miss 8 Egyptian Women Who Are Kicking Butt Abroad .