Our star for the day is the one and only, the champion, Raneem El Welily. The Egyptian athlete is the world's highest-ranking female squash player and is the first female Egyptian to hold the title, leading the Professional Squash Association world rankings with 26,280 points. El Welily has been playing squash since she was only six years old at Alexandria Sporting Club, then she moved to Heliopolis Sporting Club, before finally playing for Wadi Degla for the past few years.
To become number one is not easy, the help and support of her coaches, as well as their teachings and training methods, were the keys to her success. Not to mention her dedication to something so great that allowed her to be a three-time finalist at the World Open, in 2014, 2016, and 2019/2020.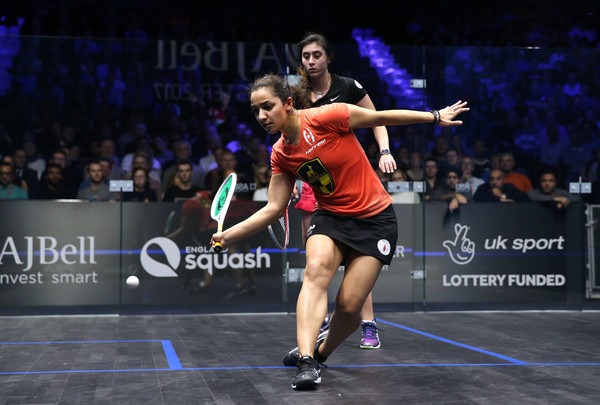 Squash is all about one's physical and mental strength, and most importantly speed. It takes years of training, discipline, setting goals and working very hard to reach them no matter what.
It's such an honor to have amazing women like El Welily, representing all hard-working Arab women out there who dedicated their whole lives to something they're passionate about and working so hard to reach the number one spot. It takes time, sweat and dedication, and El Welily knew that there's no such thing as too hard to achieve, all you got to do is aim, and score.
WE SAID THIS: What's your favorite sport?