Today we are celebrating a brand that has become one of the most in-demand footwear labels in the fashion scene. Launched a little over a year ago, the Paris-based brand has skyrocketed to popularity with mind-blowing sales figures jumping to 400% during 2018. Keep reading to find out more!
Amina Muaddi's impeccable shoe collection is breathtakingly creative. She developed a good eye that pleases all taste-makers around the world since she grew up moving between Jordan, Romania, and Italy. Being exposed to so many different cultures created the perfect blend of effortless glamour in all of Amina's designs.
Amina expressed her passion for shoe designing by explaining that after she finished studying at the European Institute of Design in Milan and Styling Stins for L'Uomo Vogue and GQ US, she knew that shoe designing was the perfect path to follow to express her creative vision.
She kept on challenging herself to learn more about her new trade, starting from the essentials to The Riviera Del Brenta where she worked with world-leading artisans and suppliers in order to develop each and every one of her shoes. Then she managed to co-found her very first shoe-brand Oscar Tiye in Milan, then moved to Paris, where she collaborated with French couturier Alexandre Vauthier during the launch of his shoe line which by the way she still designs to this day.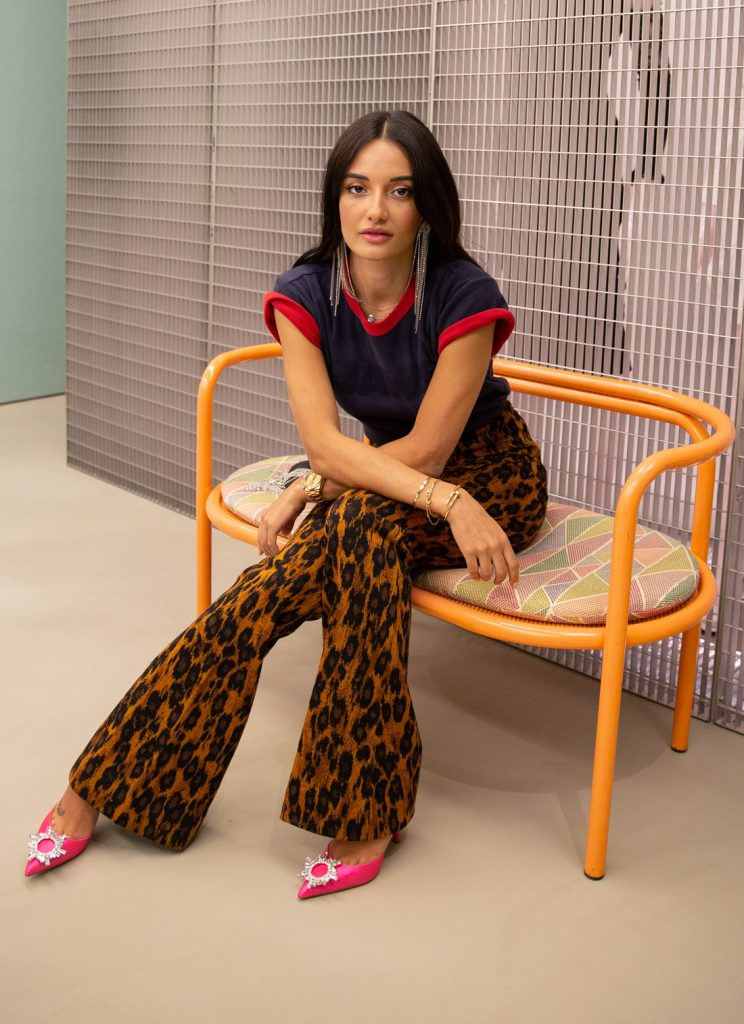 Today, she has turned her focus to her own "Amina Muaddi Shoes", designed in Paris and produced in Italy, it's the perfect fit for all fashion-forward peeps around the world.
WE SAID THIS: Tell us your thoughts in the comment section below.