On Sept. 15, 2016, one of the most gifted female poets in the Middle East passed away. Her career can only be described as outstanding and influential. We're talking about the brilliant Wijdan Al-Naqib, a brilliant woman from Baghdad whose death at an early age shocked the world. She grew up in Baghdad dubbed the "City of Peace," an orphan. Al-Naqib then pursued her education at Baghdad's Institute of Applied Arts, department of Graphic Design.
She was born on Sept. 30, 1991, and her career jumpstarted when she rose to fame in Iraq in the early 2010s as a well-liked poet and a cancer survivor who battled lymphoma. Nine months just before she passed away, she released her first book of poetry, "Partridge, Dreams, and Childhood," which was written in the Iraqi and classical dialect.
Abdel Aziz Lazem, an Iraqi critic described Al-Naqeeb 's book as a "superb book that occupies its position in the body of Iraqi folk literature with well-established merit that enlightens and encourages other poets to become more interested in various issues within poetry and the sense of how to express tragic pain." Prior to the release of her first book, she had been submitting her poems to local newspapers for several years.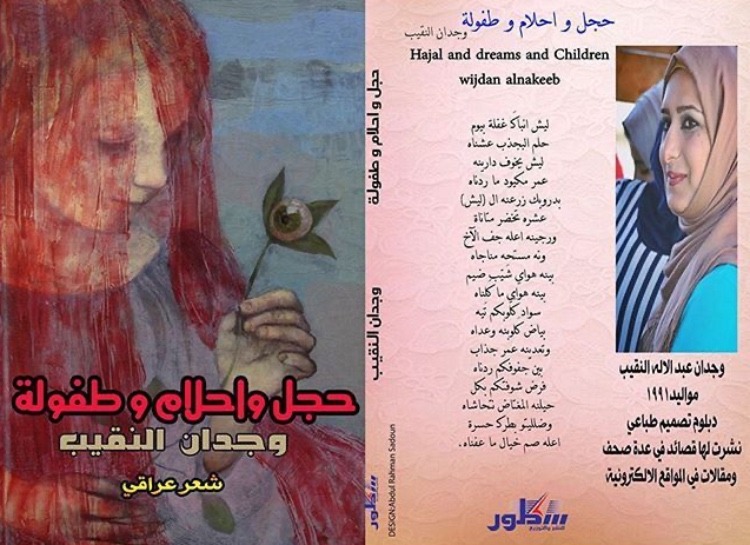 Her love for poetry began at a young age and continued to develop until she was practicing poetry writing as an amateur in her undergraduate years. Then came Arian Sayed Khalaf, an Iraqi poet himself who served as Al-Naqib's instructor and was a key influence in her life. Al-Naqib had constant support and inspiration from Khalaf, who later on in life transformed into her spiritual mentor.
Her battle with cancer officially began when she was diagnosed with lymphoma in her second year at the Institute of Arts in 2010. The physicians stated that she had only four years to live as they were very pessimistic about her condition.
That didn't stop Al-Naqib and she continued writing poems, took part in countless TV interviews with some of Iraq's most well-known broadcasters, and was viewed as a role model. Before her death, at the age of 24, she claimed in a press statement, "my first book was a start to the dream and the first step to self-realization, as well as to help me overcome the feelings of intense pain that I suffer daily due to this deadly disease."
Al-Naqib passed away, but her works and her life will live on in our memories because she used poetry to communicate stories. More importantly, though, her personal narrative will encourage future generations to persevere through difficult circumstances and cling on to their passions.
Here is a snippet of a lament by Al-Naqib to convey her profound sorrow and sense of loss:

What is the fault that deprived me and allowed me to grieve in my twenties?

What is the fault that deprives me of my actual image so that my wounds come to me?

Who do I live for? And who will I die for?

– Wijdan Al-Naqib