Egyptian director and screenwriter, Mohamed Diab, was born in 1987 in Ismailia, Egypt, and his artistic career has been on the rise ever since his path in filmmaking began. Diab's work has always revolved around social issues and controversial topics, and this year, his feature film Amira premiered at the Venice Film Festival. But something else is in the works too, as he'll be directing a Marvel television show!
Mohamed Diab with the film's cast at the Venice Film Festival
Diab and his wife, Sarah Goher, a producer, spent three years in the United States trying to work with Hollywood Studios. And yet, Diab's love and interest for the Middle East never ceased to exist. "The Middle East is a gold mine for drama," said Mohamed Diab from the Venice Film Festival.
"Amira"
The feature film is set in Palestine, and is a story about parents, crime, and smuggling. It was inspired by a story heard on the news about Palestinian prisoners in Israel who smuggled their sperm out of jail in order for their family lineage to survive.
Smuggling is an ongoing matter in Palestine, and 'Amira' tells the story of Nuwar and his wife Warda, who had a daughter through artificial insemination, and when they try to have another child, they discover that Nuwar is sterile. Throughout the film, they try to find out who the father of their daughter is, and it takes them on a rollercoaster of events.
The feature film couldn't be shot in Palestine, so it was shot in Jordan instead. The cast included Tara Abboud, Saba Mubarak, Ali Suliman, and Waleed Zuaiter, and has been seen by many Hollywood celebrities. On Twitter, Tom Hanks said "You simply must see it." Ethan Hawke, who Diab is currently working with now, told Diab "This is America…we should remake the film here."
Marvel
Mohamed Diab studied in the United States, and immersed himself in Hollywood ever since. He's currently working with Thunder Road Pictures and Blumhouse Productions, as well as a new television show for Marvel called Moon Knight, where he was asked to direct four episodes in.
After reading the first episode, Diab and his wife wrote around 200 pages. "If we didn't get the job for this, something is wrong in the world. This is too good!" Diab told his wife Goher.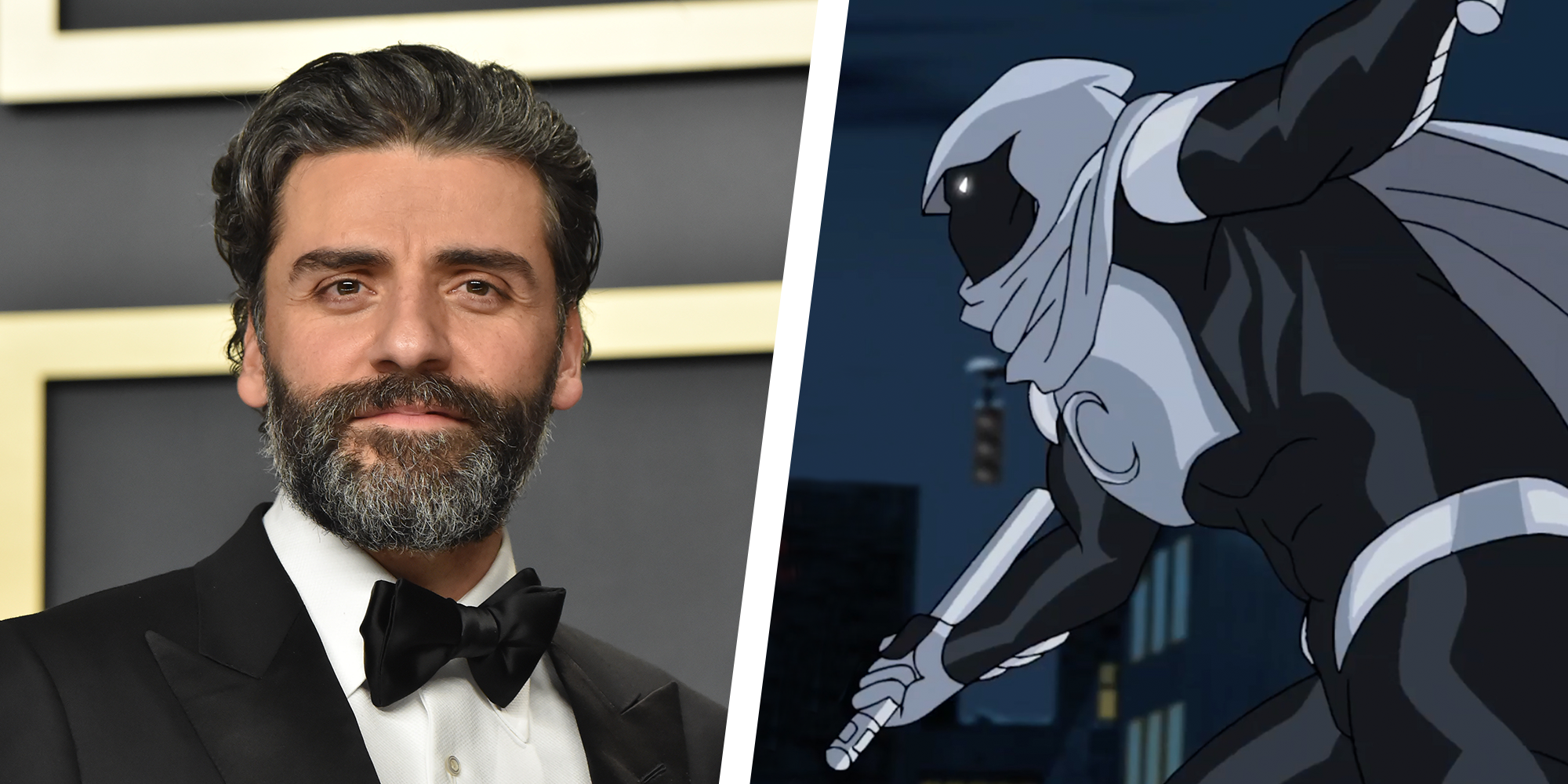 The show includes an impressive cast with Oscar Isaac, Ethan Hawke, and Egyptian actress, May Calamawy. Isaac plays a former CIA agent and US Marine who acquires special powers from the Egyptian moon god, Khonshu, which ultimately transforms him into a superhero.
"To have those serious actors for a project like this, a Marvel show, it means it's special. And we're doing something really special. It's a different experience…making [a story with] an American character, learning about the culture, understanding more, and making something funny with action. It's teaching me about myself. Teaching me I can do something different," Diab said.