Capiter, one of Egypt's leading B2B e-commerce platforms and supposed success stories of the region's burgeoning start-up scene, has hit the headlines amid allegations of financial irregularities, mass firings, and even unconfirmed and denied accusations on social media that the founders had fled the country with the company's money. But what is Capiter? What went wrong? And what does this mean for the region's growing tech start-up scene?
What is Capiter?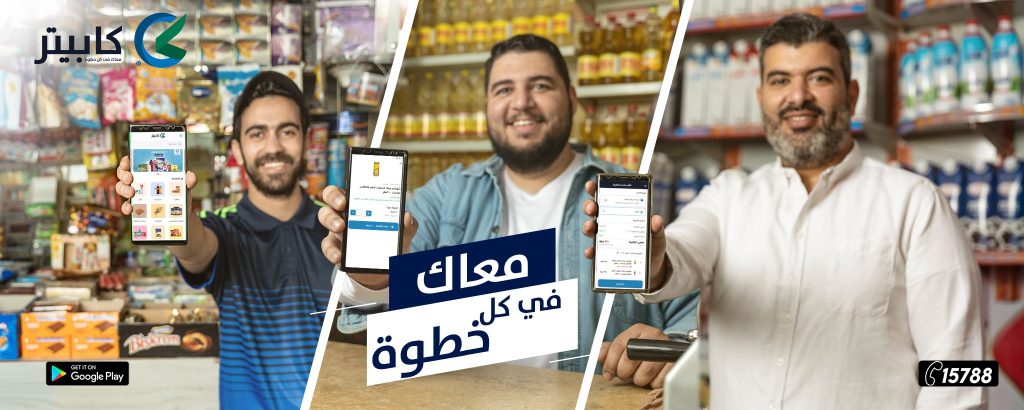 Capiter is an Egyptian start-up that describes itself as a 'hybrid business model' that brings a 'B2B e-commerce market combining the operations, marketplace, and financing business models with technology, serving MSMEs across the food and beverage, FMCG, and electronics sectors'. Mahmoud Nour, one of the co-founders of Capiter now at the center of the scandal told TechCrunch last September that Capiter provides the digital infrastructure to let manufacturers reach 80% or 100% of merchants in the market, as opposed to only 30% through the existing infrastructure in Egypt.
The two-year-old start-up, which was founded in July 2020, has despite its youth become a dominant and important player in the region's B2B e-commerce market with 50,000 merchants and 1000 sellers, as of September last year according to TechCrunch. Mohamed Nour, also stated last September in a conversation with TechCrunch, "in terms of team members, we have a team of more than 1,000 people at the moment, including in warehouses, delivery, etc."
However, its two co-founders publicly and confidently also claimed that Capiter was on track to reach one billion USD of annualized revenue in 2022. Much of this growth and revenue predictions rested on it raising an impressive 33 million USD through a series round of funding from both national and international investors in September 2021. However, this huge amount of money, how it was spent, and where it has all gone have become important questions being asked by angered former and current Capiter employees amid the scandal arising out of the boardroom and leadership of Capiter.
What Went Wrong?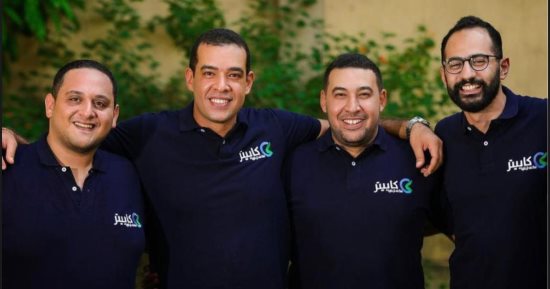 Almost exactly a year after Capiter made headlines by raising an impressive 33 million USD in funding, Capiter has made the headlines again. However, this time it is for its CEO and COO being demoted from their positions due to mounting allegations of financial irregularities and mismanagement from former employees and the now the board of the company.
In the run-up to the current crisis now reaching a head, TechCrunch reported how over the months of June and July this year, Capiter had sacked over 100 employees. Additionally, some current and former employees took to Linkedin to describe how salaries had not been paid in full during this period. Former employees also described how the last few months had seen an atmosphere of mismanagement and a glaring lack of funds that prevented the company from functioning well. However, amid Capiter's own internal problems and the global concern of an impending bursting of the global tech start-up bubble, investors sought a merger or acquisition as a way to solve the increasing financial difficulties faced by the company. Efforts for a potential merger, however, faced a roadblock as Capiter's two cofounders, Mahmoud Nouh and Ahmed Nouh, who were the CEO and COO, respectively, did not report to the board and shareholders for important meetings discussing a potential merger. The two are brothers who were well-known figures in the start-up scene before founding Capiter, with Mahmoud Nour being a co-founder of the ride-hailing app Swvl, which was valued at 1.5 billion USD in 2021. However, despite their prominence and position in the company, they were soon removed and replaced by the company's chief financial officer, Maged al-Ghazouly, as interim CEO of the company, until the brothers attend a board meeting with shareholders and investors and 'allay the concerns of employees, suppliers, creditors and stakeholders, according to the company's statement.
The official statement released by Capiter, clarified how 'This action follows the Co-Founders' inability to fulfil their fiduciary duties over the past week and not reporting to representatives of the Board and shareholders during on-site in-person due diligence meetings for a potential merger'. This is still a developing story with many twists and turns still to come, especially as investigations are ongoing. Of note, however, was Enterprise's reporting of how representatives of investors they spoke with declined to speak further with them, 'noting the ongoing investigations also involve "legal authorities.'"
The statement by the board of the company and other unsubstantiated claims by former employees of potential embezzlement have been flatly denied outright by the brothers, with Mahmoud Nouh describing the claims to Enterprise as "false allegations." Mahmoud also called into Amr Abid's show on El Hekeya to clear his name and deny that he had spent any money without the board's knowledge or that he had stopped communicating with the board.
Following the scandal reaching its pinnacle on September 10th, Amr Gomaa, analytics specialist at Capiter, described on Linkedin how his colleagues at Capiter 'are the most talented employees in their fields' and urged his audience to share any vacancies with them as the company embarks on mass layoffs. Gomaa's post received dozens of messages of solidarity and numerous job postings within hours, in a sign of an encouraging show of support and agreement on the harmful business model of many start-ups.
What does this Mean for the Region's Tech Start-Up and Venture Capital Scene?
Following this scandal that shook the start-up scene in Egypt and received alarmed looks from other countries in the region that share a similar vulnerability to changing market dynamics. Looking forwards, Ahmed El-Guindy, founding partner of TCV Holding for Investment, told the Dubai-based Zawya business news site that "Egyptian Startups will find themselves obliged to raise funds at lower valuations." However, El-Guindy reiterated to Zawya that he did not believe the scandal at Capiter signals the potential tech start-up bubble bursting, as predicted by some critics, instead insisting that "venture capital is here to stay."
More pessimistic critics, however, have warned that rising inflation and a recession may be the needle that bursts the tech start-up bubble globally, but especially in emerging markets like the Middle East. Middle Eastern start-ups in the last few years have received huge amounts of capital in the last few years, but have been criticized by some for being overvalued and at risk of misleading investors. Further market instability and originally respected and highly valued start-ups like Capiter going through crises, may have potentially damaging effects on the future of the tech start-up scene in the region as investor confidence takes a considerable hit.
The rise and fall of Capiter seems to be representative of the mentality of many start-ups and venture capital that attracts astounding sums of investment and hires large workforces in anticipation of huge growth. However, when the road to becoming scalable or profitable is interrupted by external and unpredictable shocks to the market, like the war in Ukraine, or the market proves itself to be harder to penetrate, the employees are normally the first on the chopping board. With often razor-thin margins susceptible to market instability and uneasy investors concerned about returns, tech start-ups are notorious for abrupt mass lay-offs, like Swvl who in 2022 fired 32% of its workforce in anticipation of an economic downturn. If the immense support that laid-off Capiter employees have got is anything to go by, there seems to be a rising understanding of the often predatory and harmful business practices of start-ups, but whether employee's concerns will be heard over those of investors is another matter.
WE SAID THIS: Don't Miss… Forbes Reveals Top 100 Middle Eastern Companies For 2022