Get ready for the ultimate nostalgia hit this summer because the beloved rom-com, 'Hareem Kareem' is returning to the screen with its sequel. Dubbed, 'Awlad Hareem Kareem,' here's what we know so far about the sequel to the 2005 story.
'Hareem Kareem' followed Mostafa Amar's character…Kareem who is happily married to Yasmine Abdel Aziz until he runs into his old college friends played by Ola Ghanem, Basma, Dalia El Beheiry and Reham Abdel Ghaffour.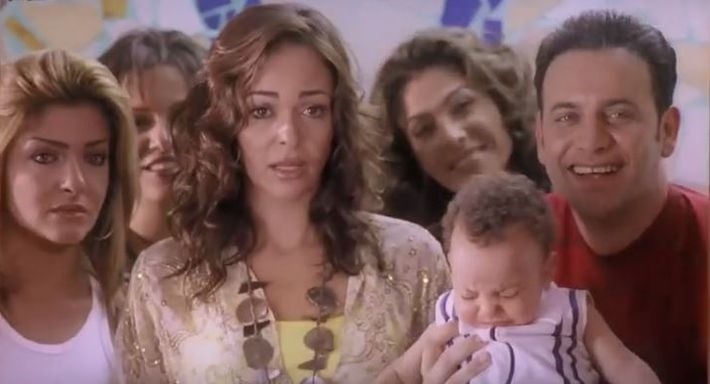 Though not much is revealed yet about the plot, Basma, Dalia El Beheiry and Ola Ghanem are set to reprise their roles along with Khaled Sarhan who played El Beheiry's husband.
The exciting part is that the sequel is bringing in several young actors in keeping with the name of the film. Some of the actors joining the production are Rana Raeis, Mayan El Sayed, Hana Daoud and Tayam Amar.
This will be the first film collaboration between Mostafa Amar and his son Tayam following their on-screen duo in his Ramadan show, 'Fares Bela Gawaz.'
Let us know if you're looking forward to this ultimate throwback. We definitely hope the sequel is packed with catchy tunes like its original.
WE SAID THIS: Don't Miss…The Evolution Of Egyptian Romantic Comedies, One Happy Ending At A Time