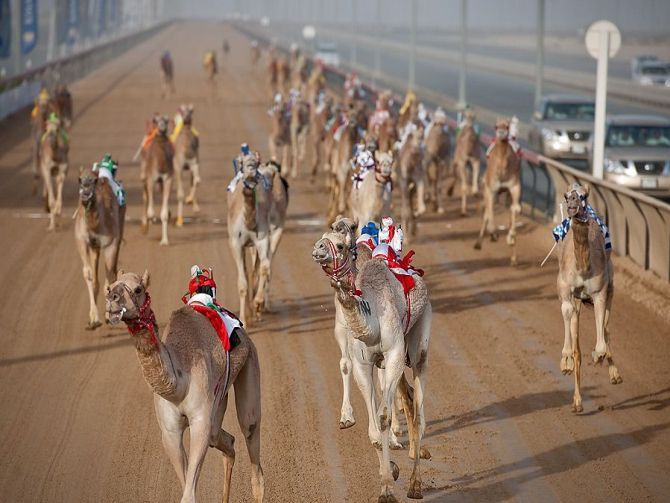 Need a break from the city's non-stop club scene? Check out the camel races at the al-Marmoum racetrack this weekend before the season passes you by.
Expect beating drums, decked out four-wheel drives and, of course, top-class dromedaries ridden by robot jockeys.
Events are known to draw people of every ilk, from oil-rich gamblers to wide-eyed tourists.
The races are held at the al-Marmoum racetrack on al Ain Rd, Exit 37, twice a day (7am – 9am and 2:30pm – 4:30pm) on January 29th and 30th. Admission is free.
WE SAID THIS: Don't forget your binoculars!