Making an exciting comeback is Egypt's favorite educational Youtuber Ahmed El-Ghandour known for his popular knowledge-packed channel Al Daheeh. With the ongoing World Cup, El-Ghandour took it as an opportunity to launch his latest show dubbed Football, Bye Bye; aiming to unravel and debunk the stories behind the biggest moments in World Cup history whether its Maradona's 'Hand of God' goal or Zidane's headbutt on Marco Materazzi.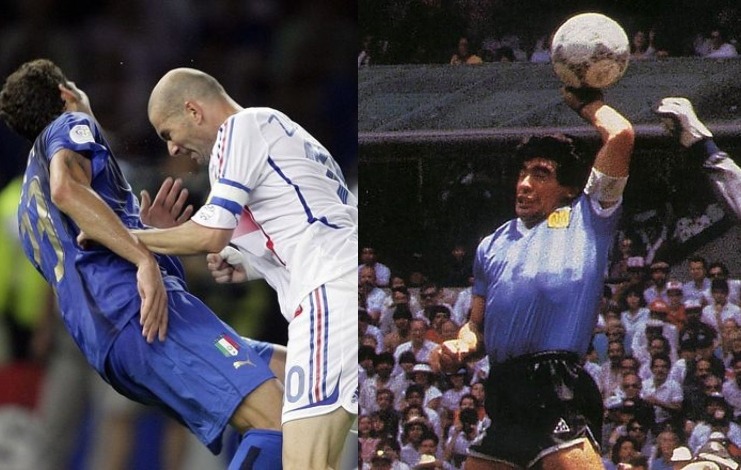 Each episode will be set within a replica of a television studio where Ghandour will play a host of unique personalities including the TV host Salama Abdel-Malik, Captain Gamal Abu Sayed, Hajj Mohammed Al-Wakil, the owner of the channel and Dr. Bahsir, an inventor of a time machine that is used in each episode to travel to different time periods across the history of the World Cup.
From the very first episode which was released on Saturday, Abdel-Malik let viewers know that this will not be a typical football show that discusses the ongoings of each match or invites football players over for special interviews; instead, it will look into the biggest moments of World Cup history and how they have impacted today's sporting world.
Starting with the first episode, the focus was placed on the history of football in Brazil as Dr. Bahsir took viewers back in time to 1958 when the country won its very first World Cup and from there, he was able to recall the heartwarming story of how Pelé shocked the world by becoming the youngest player to score a goal in the World Cup.
Unlike other football programs, Al Ghandour's show explores topics that fall outside the realm of soccer including racism as well as other socio-political aspects of the countries that will be part of his new show. With that, viewers get access to an untapped refreshing pool of knowledge simplified through Al Ghandour's infamous style of breaking down complex topics into digestible information.
With each episode planned to be aired every Tuesday and Saturday at 8pm on Al Daheeh's official YouTube Channel, fans will get to go on a journey with the eclectic band of characters and travel to world countries while learning about key pieces of history that are at times overlooked or even forgotten. Fans of El Gandour can also catch him on television, making his acting debut this upcoming Ramadan as he will be joining comedic actor, Ahmed Amin in a show called 3 Minutes.