Al-Ahram Squash Open Returns to the Giza Pyramids With Two of the World's Biggest Squash Tournaments
Via PSA World Tour.
Three years ago, at the Giza Plateau, right in front of the Pyramids of Giza, Karim Abdel Gawad and Raneem El Weleily were hailed as the champions of the 7th edition of Al-Ahram International Squash Open. Since that moment, the highly-anticipated tournament did not return to Egypt. Fans of squash all over Egypt were disappointed; after all, their country is renowned for having the best athletes in the game. However, when a recent announcement that it will be held this October was stated, everything changed.
Last Thursday, a joint statement by the Commercial Bank of Egypt (CIB) and IEvents revealed that the iconic Al-Ahram Squash Open will be held in Egypt from the 24th of October until the 1st of November, with two tournaments taking place: CIB PSA Women's World Championship and the CIB Egyptian Squash Open.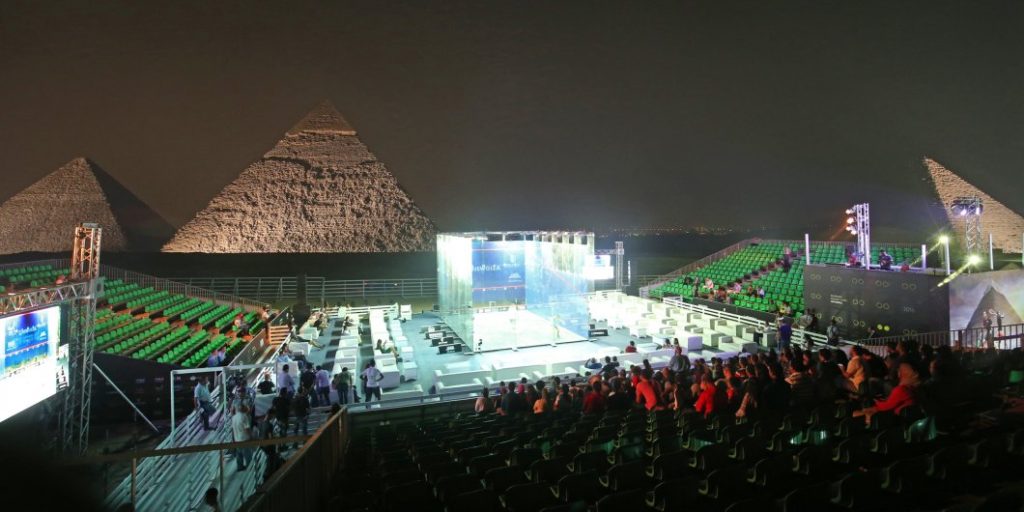 Both of these tournaments will be held at the foot of the Giza Pyramid under the sponsorship of the Egyptian real estate pioneer Orascom Development, with support from the Ministry of Youth and Sport as well as the responsible tourism authorities.
Al-Ahram Squash Open was first founded in 1996, and it is considered the first PSA event to be held on Egyptian soil. Back in the day, it used to be a yearly event, until the 6th edition in 2002, after which, the tournament was on hiatus and was not held again until 2016, and then it was never scheduled again for three additional years.
We spoke with Egyptian Squash Association Director, Amr Mansy, who stated:
This championship has not only been the dream of every Egyptian squash player, but also the dream of every squash player worldwide. I am greatly honored to bring back these tournaments in collaboration with CIB and to be a part of making this dream come true. I would also like to thank all of our sponsors for their continuous support.
This year's edition will comprise 20 countries with 112 of the world's best squash players competing for the titles. Around 64 players will be competing in the CIB PSA Women's World Championship 2019-2020, while 48 players will be competing in the CIB Egyptian Squash Open. The prizes are USD 430,000 and USD 185,000 respectively, with a total pool of USD 615,000, the largest the squash sport has ever seen.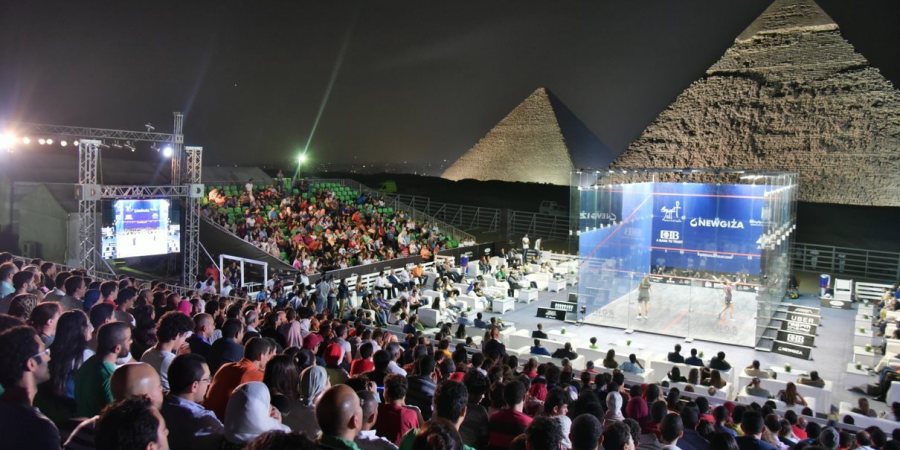 According to Ezz Al-Arab, the CIB Chairman, the decision to make the value of the prize at the females' tournament higher is not arbitrary. On the contrary, it comes as part of the institution's vision to empower females and to also thrive for gender equality.
WE SAID THIS: With this many players competing for the championship? Who do you think will win this year?