Netflix's Queen's Gambit, at its core, is all about chess. Yes, we know chess is a rather complex game that requires quite some strategy and mastery to win. But the reason the film ruled the theatres was its insightful and exciting approach to the game.
If you're looking for your next game show obsession once you've finished Queen's Gambit, we're here to help. Whether it's a competitive nature or aesthetic display of different games of skill, you'll find the best K-drama similar to the Queen's Gambit series below.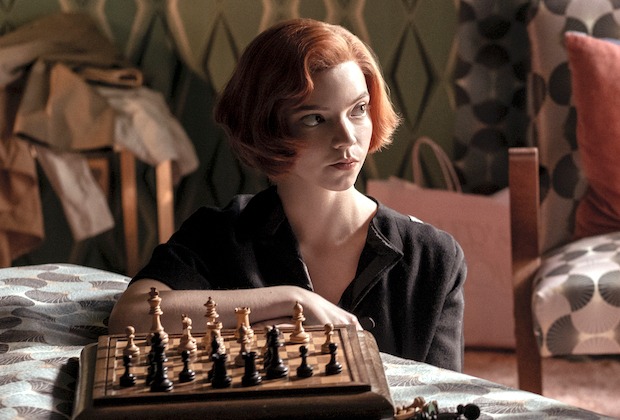 If you liked The Queen's Gambit, you'll love these series
Centered on a man's rise through the casino world, many viewers started playing poker online after All-in's release. All Kim In Ha, the main character, did was follow his uncle and help him cheat on poker games when he was young.
When he gets to high school, Kim In Ha falls for Min Su Yeon, but they are separated when he goes to jail for killing a local gang leader. Once he's finally released, he decides to turn his life of misery around by becoming a professional poker player to win Min Su Yeon back.
Misaeng Incomplete Life is a 2014 k-drama series based on the life of a witty Baduk gamer called Jang Geu-Rae. After failing to achieve his childhood dream to become a professional Baduk player, he gets an internship at One International trading company.
There, he meets a workaholic boss called Oh Sang-Shik, who's also kind-hearted, and two geeky co-workers, Ahn Young-Yi and Jang Baek-Gi. He eventually learns to navigate the aggravating corporate world using the skills he learned from playing Baduk.
Any list with the best k-drama gaming series has Love O2O at the top. It follows Bei Weiwei, a computer genius and game developer. She also goes under the username of Luwei Weiwei in an online roleplaying game called A Chinese Ghost Story.
Bei meets Yixiao Naihe, the number one player in the game, and suggests getting married to win the upcoming couples tournament. Later, she realizes the real identity of her online husband is Xiao Nai, her college senior. They hit it off instantly, and together, they enjoy many great adventures in the game.
The adaptation of the digital comic of the same name is flawless in the romantic and comedic world of Lucky Romance. Shim Bo Nui is one of the stars, and she believes in fortune-tellers and superstitions. While her co-star, Zeze Game Company CEO, Je Soo Ho, plays a more logical and arrogant character.
These two meet while Soo Ho heads to present a new game, bumping into each other in unpleasant ways. Soo Ho's game presentation becomes a complete mess, owing to his childhood trauma and wrong game code. Later, Shim and So Hoo see each other again, where she tells him how being born in 1986, the year of the tiger, impacts his gaming life.
Memories of the Alhambra is a 2018 series that entangles the life of a hostel owner and a CEO in an AR game. The CEO is Yoo Jin-woo, who specializes in optical devices. He receives an email about the medieval battles in the Alhambra-inspired AR and goes to Spain to meet its creator, Jung Se-Joo.
Upon getting there, Yoo finds that Jung has gone missing and instead meets his sister, Jung Hee Joo, a hostel owner and former guitarist. Both get involved in mysterious events as the line between the AR world built by Jung Se-Joo, and the real world begins to blur.
It doesn't mainly focus on the same theme as The Queen's Gambit, but Mad Men is among the best multi-themed drama series you'll find. It depicts various parts of the 1960s society, including racism, cigarette addiction, homophobia, and sexism.
The series was such a hit that it inspired a game called 'Mad Men: The Game' by Fine Brothers Productions. It features a retro vibe, like the one on the series, and you can play it out on YouTube by clicking from video to video.
The perfect series to watch after The Queen's Gambit
Not many acts can follow the multi-award-winning Queen's Gambit, but the ones we've illustrated above will perfectly fit the concept. Showcasing different games of skill in an all-around interesting way, give them a watch, and you won't even know how you'll get hooked.
WE SAID THIS: Tell us your thoughts in the comment section below.