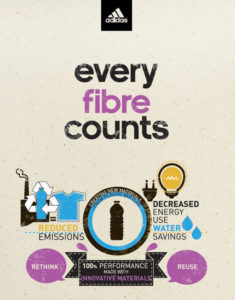 Teaming up with the environmental initiative, Parely, Adidas has released its first batch of running shoes with uppers made out of recycled plastic recovered from the ocean. These 50 pairs will be earned, rather than bought. If you want to earn a pair you are required to take part in an Instagram competition, submitting a video that demonstrates their commitment to stop using single-use plastic items.
How can the Adidas X Parley campaign inspire people in Lebanon to come around their trash crisis?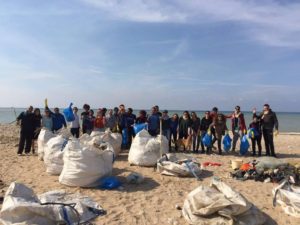 Although it's illegal to do group beach cleanups in Lebanon, civil groups decided to turn a deaf ear to the Lebanese political fiasco and unite against the trash crisis by organizing mass cleanup and recycling events. But in the same time making sure they're done before the policemen dash in to arrest them.
People at Lebanon are frustrated. "The people of Beirut have become apathetic," said Rama Tibi, one of the founders of Zbeleh Bala 7oudoud, one of civil groups acting against the crisis. "They just do not trust in the future anymore, and try to ignore the problem, as it has become just another issue in a rotten country. Diseases due to sanitary problems are already here and the future of our so-called cedar country doesn't really look bright from where I stand."
On a more optimistic note, Ziad Abi Chaker proposes that waste should be treated locally to minimize transportation costs. If the right organization—civil or political—comes through, simple sorting and composting techniques might solve the problem on the long run, he says.
Here's where the Adidas X Parley solution comes in handy; using their technique, recycled plastic bags, bottles, or anything of any material, Lebanon can create a new industry to not only get rid of the piles of trash left at the beach, it could actually add to the economy – 3asfourein be-7ajar! We're talking shoes, bags, mobile cases, flip flops, coasters – you name it. Even if they'll need to invest in the equipment and marketing, it will sure as hell pay off.
WE SAID THIS: You can do it, Lebanon!