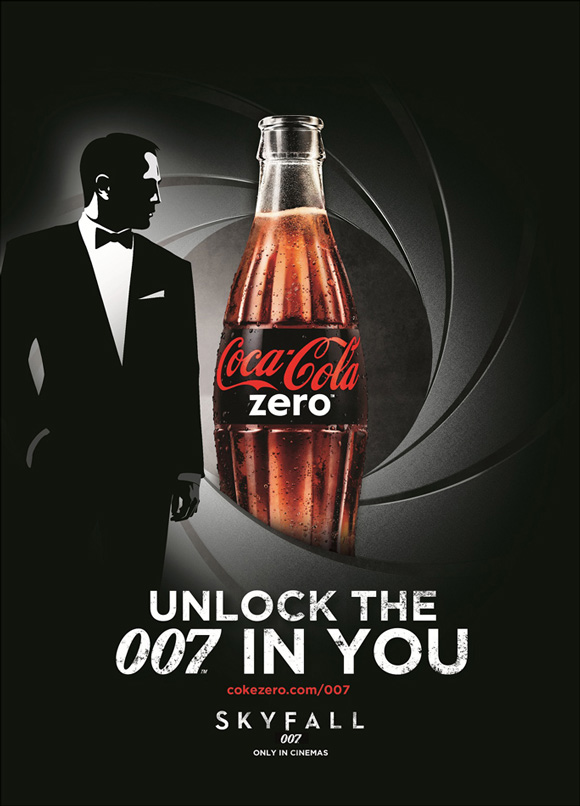 We love when advertising get's creative! Coke zero has centered their latest campaign around the launch of the 007 "Sky Fall" premier, giving random Coke drinkers the chance to become bond?
Coke made it so any regular old Jo could walk up to a vending machine, upon ordering his Coca-Cola Zero he is given a mission! Watch as the insanity ensues:
If this doesn't count as a highly interactive and original marketing strategy and idea, then we don't know what does.
We Said This: Have you unlocked the Bond, James Bond, in you?