When I used to live in Abu Dhabi, I thought that genuinely good food was nowhere to be found. It wasn't until I started looking at this beautiful city with the eye of a tourist that I've found some of the best bites I've ever eaten.
Some of these are Abu Dhabi exclusive and some are international chains, but all are absolute must tries if you ever cross the UAE's capital.
Budget Eats:
Shish Shawarma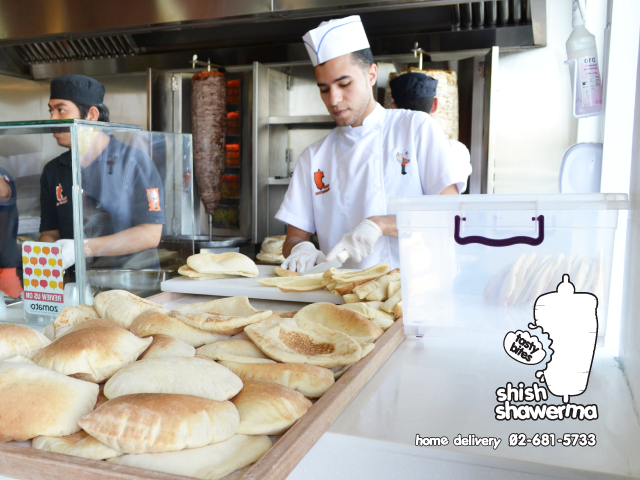 I still have dreams about Shish's perfect chicken shawarma sandwich. The men in this store work like machines, and they perfect every element of the sandwich. They even bake their own bread, which basically smells like heaven.
They also do meat shawarma sandwiches, a number of salads, Syrian appetizers, crepes and more. Check our their Facebook page for more information.
Easy Bites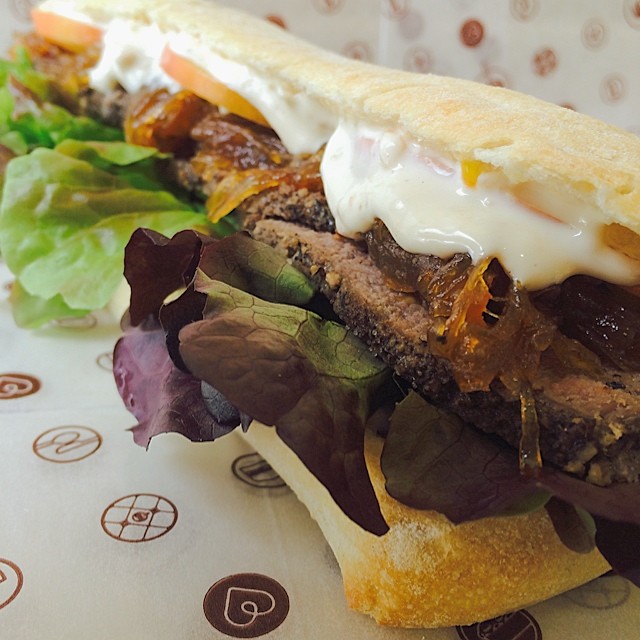 The deli-style eatery is your best bet for lunch hour. This hole-in-the-wall of a place offers some of the best sandwiches and wraps in the city. I have not tried one thing from them that didn't deliver. Their chicken enchiladas, especially, will send you to the moon, and bring you back safely.
They also have some scrumptious breakfast specials like omelets, pancakes, and buckwheat crepes. On top of that, they deliver, so make sure to view the menu on their Facebook page.
Tarbouche Al Basha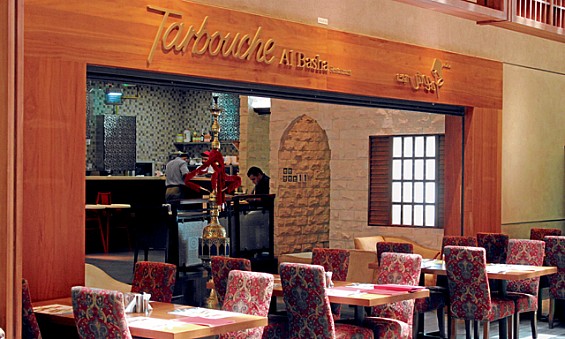 Best falafel I've ever tasted, anywhere I've ever been! The balance of the elements in the sandwich is spot on and the result is utterly delicious. You are guaranteed to go back for seconds.
Their menu, boasting delicious Levantine dishes, is simple, and to the point. The restaurant is located on the ground level of The New Souk Central Market, Al Markaziya.
Zahret Lebnan (Lebanese Flower)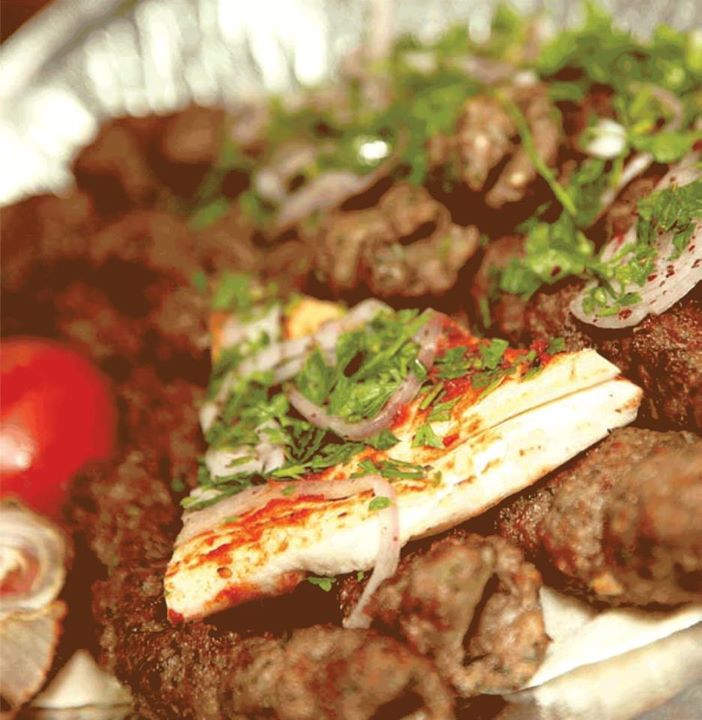 Any Abu Dhabian worth their pants will have eaten from Zahret Lebnan at least ten times. Their authentic Lebanese bites are hard to beat.
Whether you decide to go with their manakeesh, safayeh, mezze, or full on Lebanese dishes, you will walk out of the restaurant a happy person. Their tabbouleh is the real deal, though. Check out their website for their menu, locations and more.
For a gourmet experience:
Bateel
This shop feels exactly like a jewelry store, but with delicacies instead. It has every kind of dates under the sun, gourmet chocolates, pure Acacia honey, olive oil with black truffles and more. The great care that's been taken in making each item clearly shows, and the dates, especially, are some of the best you will ever taste.
Also, if you're invited to someone's house, their special boxes and sets make for the perfect gift for the hostess. Bateel's branches extend from London to Jakarta, and Abu Dhabi is lucky to house four of those. You can find Bateel in Khalidiya Mall, Abu Dhabi Mall, The Galleria and Shangri-La Qaryat Al Beri.
Jones
This is by far the most chic, and gourmet, café in Abu Dhabi. The Australian eatery offers some of the most unique dishes in the city, made with top quality ingredients. They feature a special menu every month and during every holiday, like Christmas or Easter.
They also sell gourmet cheeses, pastries and other special foods, including the pastry chef's favorite, Valrhona chocolates. See which branch is closest to you on their Facebook page, and enjoy!
Italianissimo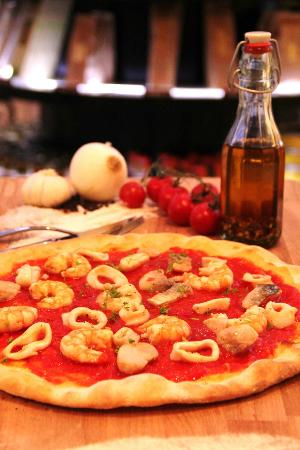 If you're looking for authentic Italian pizza in Abu Dhabi, Italianissimo is the place to go to. It strongly rivals the ones I've had in Italy. They also offer a full menu of delicious Italian food, but their pizza and focaccia are must tries.
It's located in Boutik Mall, on Al Reem Island. For further inquiries, call them on 02 6716812.
For your sweet tooth:
Qwaider Al Nabulsi Sweets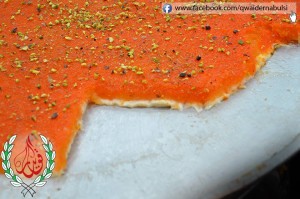 If you go to Abu Dhabi and don't try the Knafe Nabulsi from this place, just please lie to me and tell me that you did anyway. The knafe is not overly sweet, the slab of Nabulsi cheese on which the knafe sits is delicious, and its bright orange color is extremely inviting.
Keep in mind, though, it's ten times better to eat when it's hot. Check their Facebook page and drool away at their huge selection of oriental sweets.
Krispy Kreme
Now you can find Krispy Kreme in many countries, but if you come from Egypt, for example, chances are you've never had a Krispy Kreme before. These are the best donuts on Earth. It's a big claim, but they are.
The glaze is perfect, the fillings are generous and delicious, and the dough is as light as air. Be careful, though, as these are really addictive, and they are legitimately sweet.
They have two shops, one in Khalidiya Mall right by the main entrance and one in Khalifa City near Geant Supermarket. They also have a booth tucked away on the Corniche. For delivery, call 600525556.
Magnolia Bakery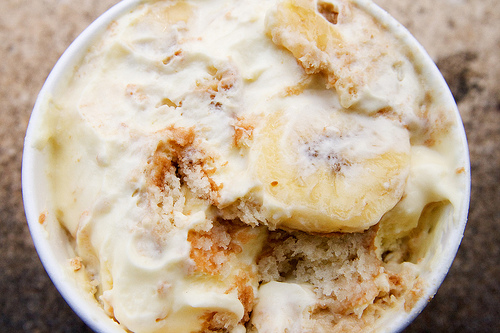 New York City's gift to sweettooths everywhere has a branch in Abu Dhabi, and it's not doing good things to our waistlines. It's hard to try something from Magnolia and not moan in satisfaction. You must try their signature banana pudding, even If you're not a fan of bananas, or puddings for that matter. It's hard to put a finger on why it's so absolutely delicious. They also have the moistest red velvet cupcakes I've ever tasted.
Go to their store in Al Mariyah Island's The Galleria and try as many things from there as you can. You will not be disappointed.
WE SAID THIS: Check out "One Night in Dubai? Where to Eat".