Once again, social media backlash gets another ad suspended. This month, Vodafone launched it's new campaign for a new data package, Vodafone Pass. The tv advert starred Egypt's favorite puppet, Abla Fahita, and with a catchy happy feel tune and funny lyrics, the new ad went viral. However, not everyone took it well.
Social media users soon described the advert as a threat to public morality and it promotes inappropriate behavior and crass language. The ad shortly got suspended by the Supreme Media Regulatory Council. Following the censorship decision, Vodafone released a statement on social media claiming that the company was neither officially informed of the decision nor invited to a hearing session.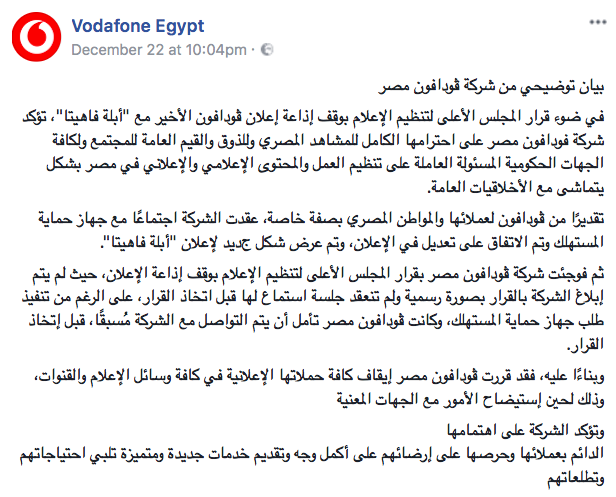 The company added that they abided to the request by Consumer Protection Authority to release and broadcast an edited version of the ad. Vodafone added that the company will halt all its advertising campaigns in media and broadcasting channels until the situation is clarified.
WE SAID THIS: What do you think of the ad yourself? Do you think it should've been banned?