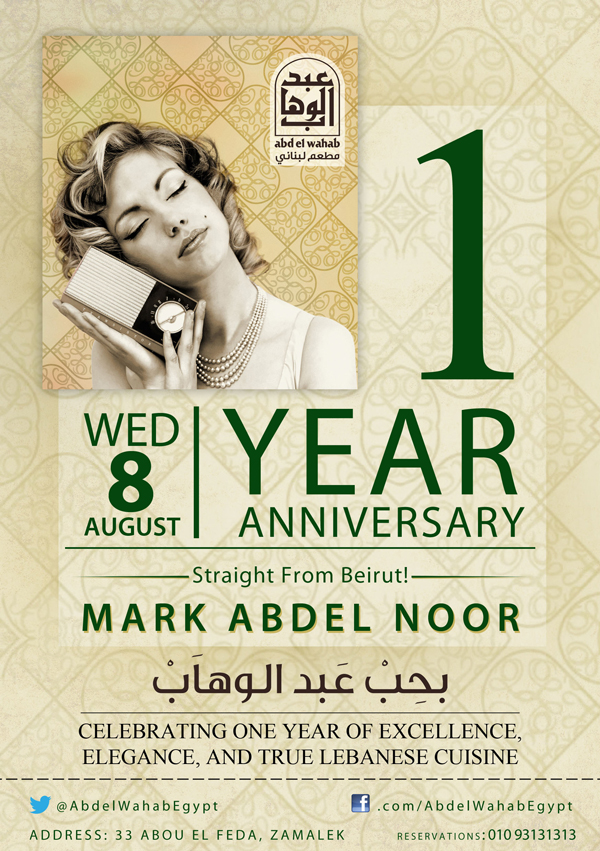 Has it really been a year since we heard "OMG Abdel Wahab is coming to Egypt!" "Did you go to the opening? Everyone was there" " We have to eat in Abdel Wahab, it's the best Lebaanese in Egypt"
Yes it has been a year, and the Lebanese franchise, is turning 1 TOMORROW! We still hear the same reviews and people raving about the venue, the prompt service, and the mouthwatering dishes. Like a fine wine with age, their experience seems to be improving and they keep outdoing themselves!
To mark the joyous occasion, they are flying in Lebanese star, Mark Abdel Noor from Beirut to perform, while inviting guests and giving a few loyal customers the opportunity to reserve their tables!
We Said This: To see if there is any more availability call the reservation line: 01093131313