The Palestinian flag has been raised in Australia for the first time in the country's history. Canterbury-Bankstown council in Sydney's southwest has become the first council to raise the Palestinian flag to show solidarity with Palestine as the situation in Palestine continues to escalate.
Australia is known to be a culturally diverse country and Sydney is home to a large number of Palestinians along with other Arabs including Lebanese, Egyptians, Syrians, and Algerians.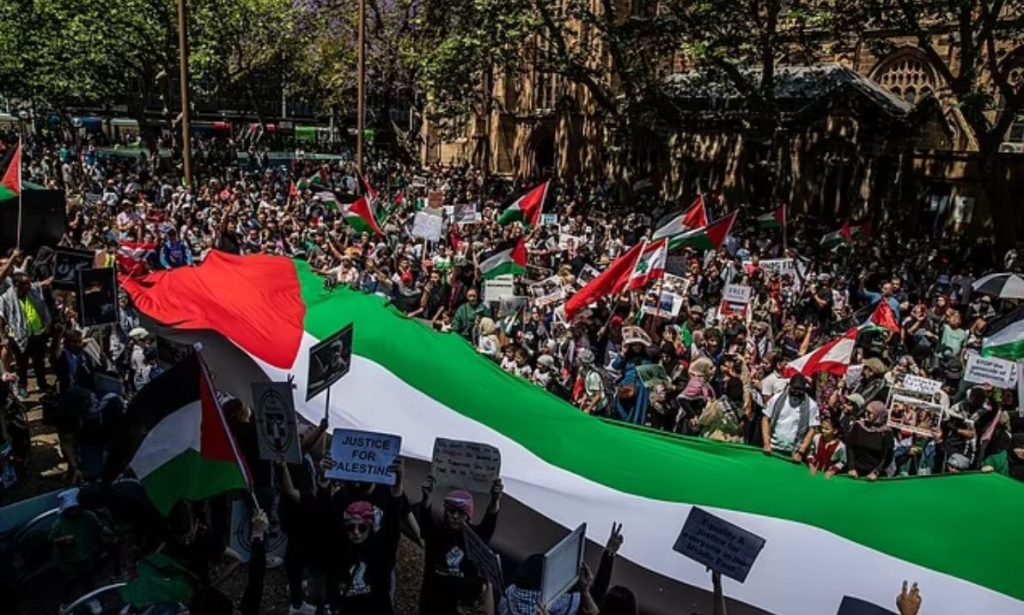 The Arab community in Sydney is proud of the move along with the thousands that showed up for Palestine in Sydney's most recent protest which was the largest Pro-Palestinian protest in Australia to date.
The council vows to keep the Palestinian flag flying until the ceasefire in Palestine.
WE SAID THIS: Don't Miss…Despite The UK Government's Pro-Israel Stance, Millions Of Protestors Show Up For Gaza Protest