A Plane Carrying Saudi Arabia's World Cup Team Catches Fire Mid-Air!
Via: beIN SPORTS
By Nada Hamouda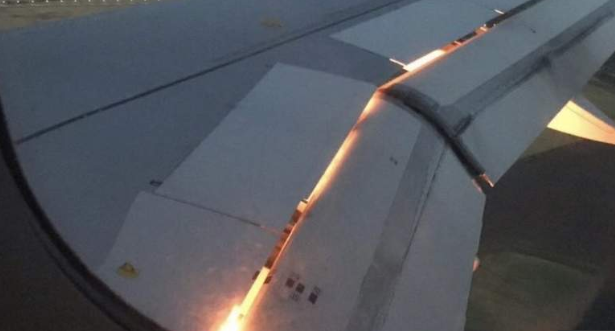 Saudi Arabia's national football team plane has faced an engine failure during their flight to Russia's Rostov-on-Don for the World Cup game against Uruguay, which is scheduled to be held on Wednesday.
According to the spokesman of Rossiya Airlines, the incident happened due to a bird strike. Moreover, videos uploaded on Twitter showed fire erupting from the engines underneath the wings.
Saudi Arabia's team plane landing in Rostov On Don for their #WorldCup match

It seems to be on fire ?

— World Cup 2018 Related (@WorldCup18Info) June 18, 2018
However, the Saudi players were shown on Monday night landing safely and heading to their residence. The Saudi national team airplane was provided by the IATA organizational committee for the teams participating in the World Cup, according to the Saudi Arabian Football Federation.
? | Press Release

According to the Saudi Arabian Football Federation, all the Saudi national team players have arrived safely in Rostov-on-Don this afternoon to play against Uruguay, and currently are staying in their residence, and that the fire was merely an accident. pic.twitter.com/ai67skC1Kp

— Saudi National Team (@SaudiNT_EN) June 18, 2018
The Saudi team has shocked the Arab world on the opening match for 2018 World Cup as they lost 5-0 against Russia in Moscow last week.
WE SAID THIS: Good luck Saudi team in your next match against Uruguay!