Delight in a Family Friendly Spooky Brunch Hosted by The St. Regis Almasa.
Ghosts and witches are gearing themselves up to celebrate Halloween with the sirens of The St. Regis Almasa's Wavy beach. Are you ready to join them in Cairo's spookiest Halloween brunch?
Transforming into a haunted beach, The St. Regis Almasa is hosting a two-day spooky brunch that will take place at the artificial Wavy beach from Friday, October 28 to Saturday, October, 29 running from noon until 6:00 pm.
Release the little ghosts between the carved pumpkins and hanging spiders to participate in a family-friendly event with spooky fun-filled activities designed for your little ones to have a Halloween night guaranteed. All kids are invited to come in their best costume attire. Kids with the best costume will win hair-raising prizes including a complimentary overnight stay, day-use experience, and others.
Our spooky little ones are also welcome to trick or treat, explore a frighteningly amazing experience with "Boo" magic show, spooky art and crafts sessions, and with a cherry on top best costume competition.
Parents and the rest of the family will enjoy barbecues and spooky-themed food for every age in a fresh ambiance featuring live Jazz performance overlooking the hotel's expansive gardens, swaying palm trees, and inviting beach.
This mysterious brunch isn't for muggles, so you would better go dressed in your spookiest costume as it's the time of the year to meet the monster in the closet and the ghost behind the curtain.
Spooky brunch price is EGP 770 per person all inclusive of taxes – kids dine with the compliments of the hotel for up to 2 kids – for reservation call: 01223465896.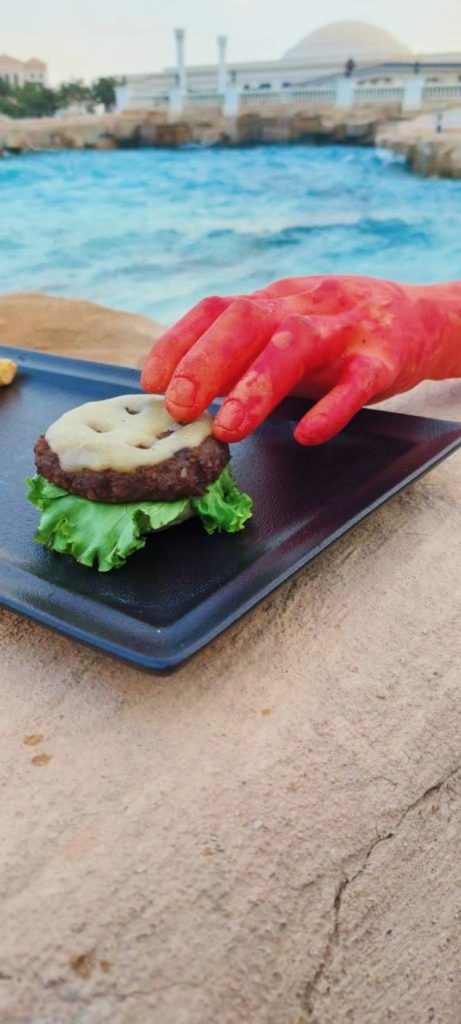 WE SAID THIS: Don't Miss…From Getaways To Business Meetings: How St. Regis Almasa Is Making Strides Towards Becoming The Location For Cairo Events