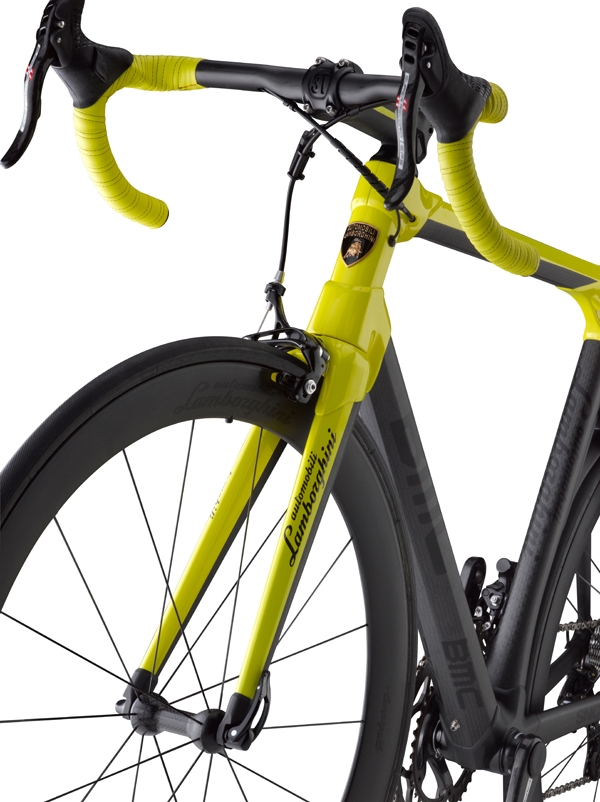 What happens when the world's best bike makers and one of the world's hottest car makers team up? Hisotry!
Thought your Peugeot or Hummer bike was cool, well we got something now that kicks its ass! Hello bike worth $32,000!
What makes an impec bike so special? Its frame is made from bespoke carbon tubes woven into a mesh by robots (what the company calls a Load Specific Weave), and joined together by patented "Shell Nodes." You can read more about the technology here.
Ride-wise, the collaboration is probably not too far superior to the rest of the Impec fleet, which sells for about half the price. But it does have the classic Lamborghini bull decal, and handlebars wrapped in yellow Lamborghini leather, the same that you might find in one of the company's car interiors.
There are only 50 of these bikes being made world wide, so get onto it. May sound expensive to you, but this definitely is the cheapest Lamborghini out there!