Crown Prince Sheikh Hamdan bin Mohammed is pursuing astonishing efforts in fighting COVID-19 and ensuring the stability, health, and wellbeing of his people, asserting the importance of the Emirates' safety and that it's a priority for the UAE government. So, without further ado, scroll down for a glimpse of Sheikh Hamdan's never-ending support in fighting the coronavirus.
Sheikh Hamdan issued resolution No.18 of 2020 that urged the establishment of "The Disease and Epidemic Control Centre".
He praised the dedicated staff who are the "first line of defence" in the battle to contain the coronavirus.
He's constantly reminding Emiratis of the importance of staying home.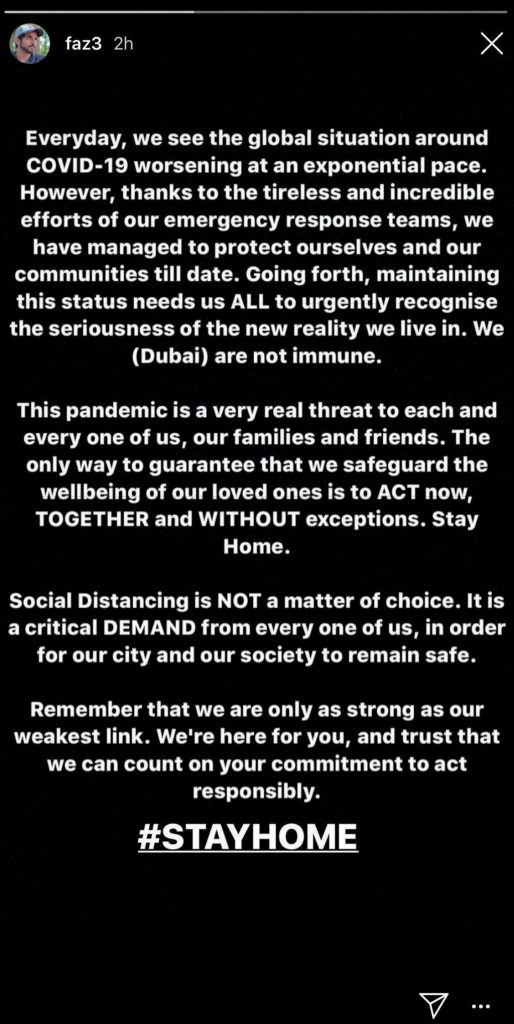 Sheikh Hamdan has launched "Your City Needs You", a new volunteering campaign through the Day for Dubai app.
He also injected fresh equity into the Emirates airline to help overcome the coronavirus crisis.
And finally, Sheikh Hamdan recently shared a note to reduce the fear of COVID-19 and assure citizens and residents of the Emirates that their safety and wellbeing is of prime importance.
WE SAID THIS: What did your government do to fight COVID-19?