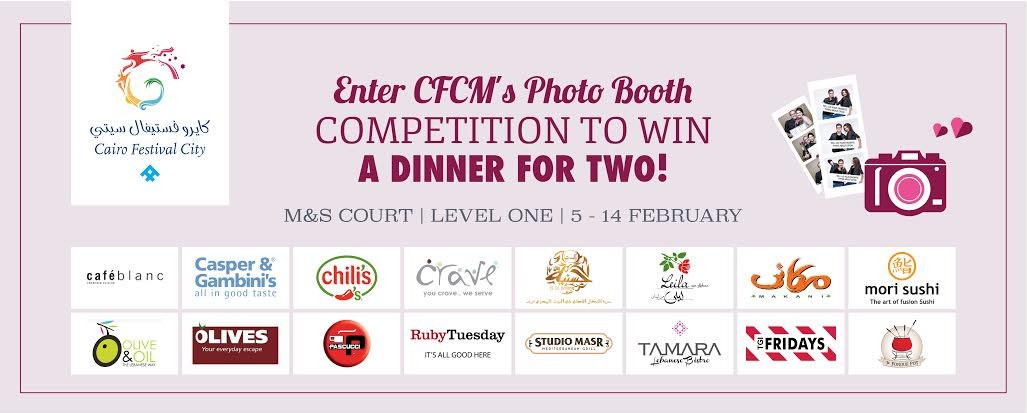 Cairo Festival City Mall must have been bit by cupid's arrow because this Valentine's Day, they're giving away dinner for two to more than 30 lucky winners!
Here's how you can win:
1. To enter the V-Day competition, simply visit the CFCM photo booth at M&S Court from now until Feb. 14.
2. Write what you love most about CFCM on their whiteboard.
3. Pose for a photo with their fun props!
4. Share your photo from CFCM's Facebook page and invite your friends to like it.
5. Photos with the highest likes will win one voucher from the following participating restaurants: Café Blanc, Casper & Gambini's, Chili's, Crave, Leila, Makani, Mori Sushi, Olive & Oil, Olives, Pascucci, Ruby Tuesday, El Sit Hosneya, Studio Masr, Tamara, TGI Fridays, The Fondue Pot
WE SAID THIS: Good luck and Happy Valentine's Day from the Empire!