It's 2022 and now is the time you must move on to some new trends. With that, I am talking about the star of the accessories, an engagement ring.
An engagement ring is not just a charming piece of jewelry on your fiancée's fingers but also a representation of love. So, to help you pick a one-of-a-kind for your beloved, here are a few designs that are turning heads and initiating conversations this year.
If you are someone planning to propose to your love, sit back and make notes. Your "the one" ring is right here, somewhere.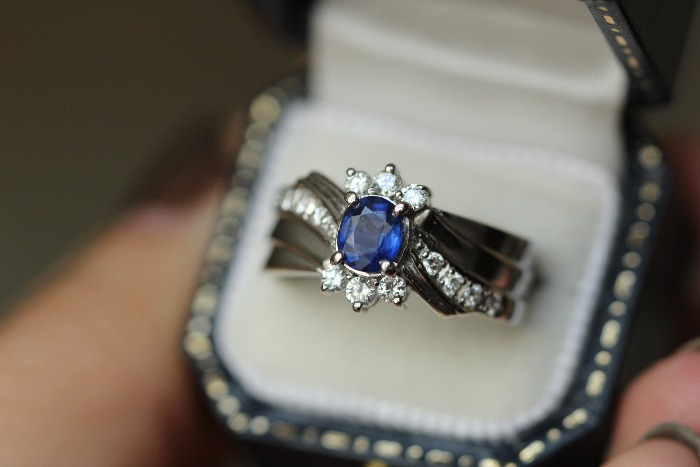 1. Two or Three-stone Diamonds
Yeah, we all know about the timeless and classic diamond ring, but have you heard about two or three diamond rings? Yes, you read that right! In 2022, the multi-diamond ring is going to take over the engagement ring styles.
Famously, described as "Toi et Moi" these styles of rings represent "love stories and partnerships." Trust me, there is no better way to tell a "you and me" love story than these two-stone rings.
Recently, this particular style was spotted on celebrities such as Ariana Grande and supermodel, Emily Rajatowski. Also, do I need to remind you of the grand three-stone ring seen at Paris Hilton, that's enough to say that this ring style is here to stay, maybe even after 2022.
2. Oval-shaped Stones
For a long time, I have been seeing oval-shaped stones everywhere and I couldn't understand why. Well, now you and I both know that the oval-shaped stone engagement rings Melbourne is the new timeless piece.
Oval-shaped rings appear brighter and make the diamond look bigger than they actually are. You won't even have to deal with sharp edges and they make the fingers look super-flattering. And I don't have to tell you how much women love flattering pieces.
According to Google, the oval-shaped ring style has been among the most searched engagement ring styles in 2021. With Hailey Beiber and Kourtney Kardashian flaunting the style on their fingers, it's safe to say that the year 2022 is going to see a lot of oval-shaped ring beauties.
3. Vintage Rings
Going vintage is the new modern style. Probably the best example of this style of ring can be seen on Duchess of Sussex, Kate Middleton wearing her mother-in-law Princess Diana's blue sapphire ring.
You can create your own version of it, by taking out your grandma's stone and putting it on a redesigned band for giving it a more contemporary look.
Now, that's what I call, an antique and vintage expression of love. More so, family rings carry history within and some people like wearing an engagement ring that carries some sort of rich past. Doesn't it?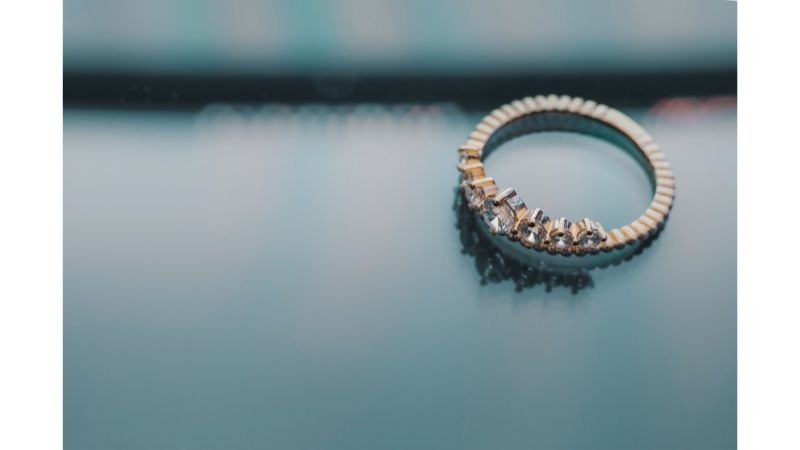 4. Bezel Settings
Lily Collins's Ralph Lauren-inspired wedding dress was all over the internet but one thing that caught my attention was her beautiful and elegant wedding ring. It has a bezel setting, which means it was fully affixed to the brand.
The lovely rose-cut design and baby pink color are just like the cherry on top of this dainty and delicate design. A ring like this is definitely one of a kind so if you want to establish your life as one of a kind, definitely go for something like this. I am sure your fiancé will love it.
 5. Lab-created Diamonds
Diamonds are diamonds. There is no way lab diamonds are any less worthy than original diamonds. They have some physical and chemical properties as the mined diamonds. But you know why are they better? They are kinder to our earth and trees, as they aren't cut to bring them out. As humans, it's our responsibility to think like this and act accordingly.
So, in the year 2022, go for lab-created diamonds, and see for yourself. The magic isn't any less, instead, it's a relief to your pocket and a source of a smile on your partner's face.
6. Halo Engagement Ring
It's said that diamonds are a girl's best friend. Well, looks like this engagement ring design was curated to prove this. The halo engagement rings are an elegant and timeless choice. These types of rings highlight the center gemstone by surrounding it with tiny diamonds.
Due to this, the center diamond/gemstone appears bigger and more sparkly. If you wish to be glamorous this year, then this halo design is an amazing choice for your fiancée to flaunt off on her social media.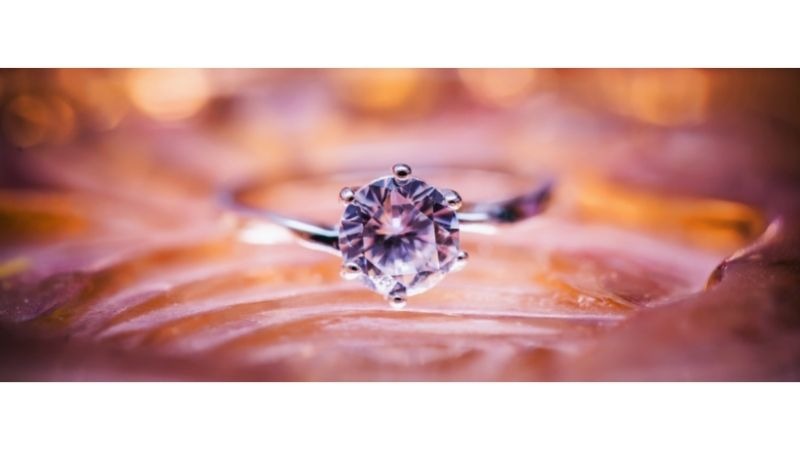 Over to You…
Now that you know several engagement ring styles, which one will be your pick?
WE SAID THIS: If you're looking to propose, we've got the perfect ring options for you.