Okay, we're going to start with a little science experiment. Go outside and crack an egg on the sidewalk. If it doesn't fry, the weather is officially cool enough for a road trip! Skip the overrated classics like Jabal Hafeet and hit up these hidden gems we've combed through the UAE to find.
Kick up some dust at Big Red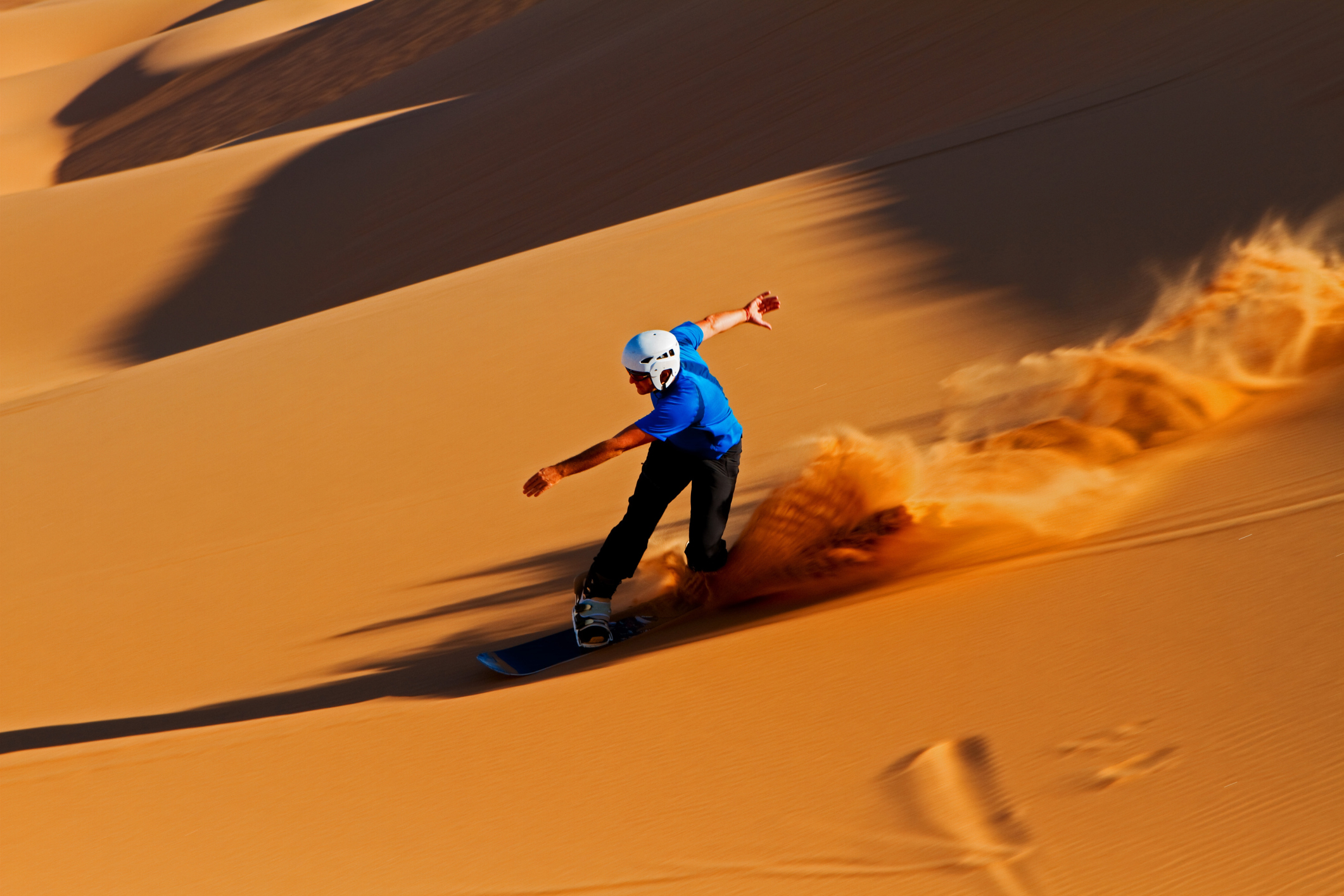 What's big, red, and will send you home with sand in your underwear? Abu Dhabi's famous Big Red Dune! 30 meters high, if you're looking to put your new 4×4 to the test, this is where to do it. The best times to visit are when the sun isn't on duty – either at dawn or dusk. Grab some beers, some buds, and the keys to some on-site rent-able quad bikes and that's your weekend sorted.
The deets: The Big Red Dune is located along the Dubai-Hatta Road (E44).
 Travel back in time at The Liwa Hotel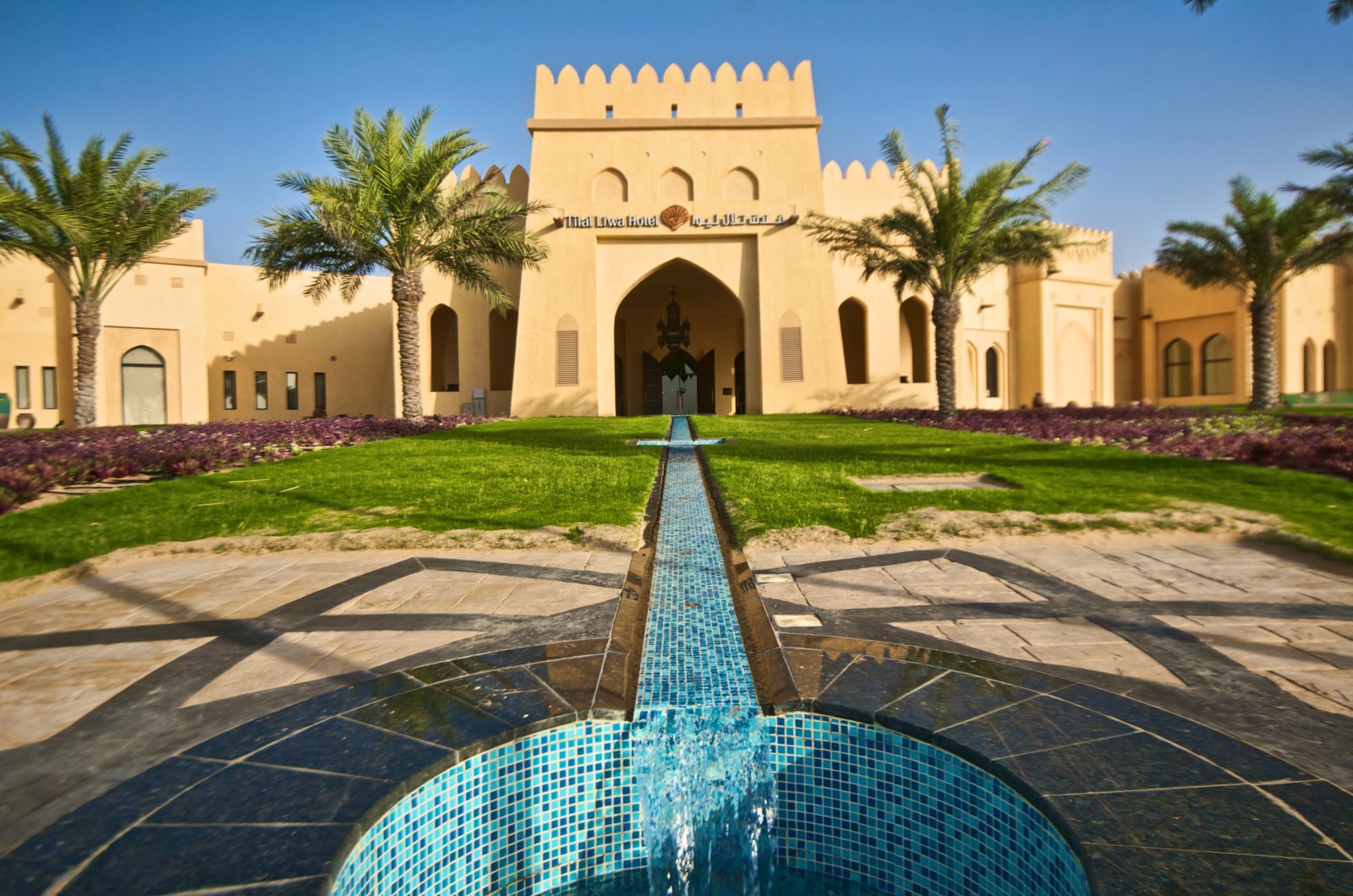 Road tripping from Dubai to Liwa feels like you're traveling back in time. The architecture gets more traditional, the date palms are actual trees instead of telephone towers, and there are camels casually chilling beside the highway. The Liwa Hotel has a 70s vibe the moment you step in – with ornate chandeliers, retro carpeted floors, and glittery pink marble in the bathrooms. It's the perfect place to press pause on city life, and soak in some sun by the pool while slamming cheap shots of Jagermeister (that's right! Kiss goodbye to Dubai's exorbitant alcohol tax!).
The deets: The Liwa Hotel is located in Mezairaa, Abu Dhabi.
Go caving at Fossil Rock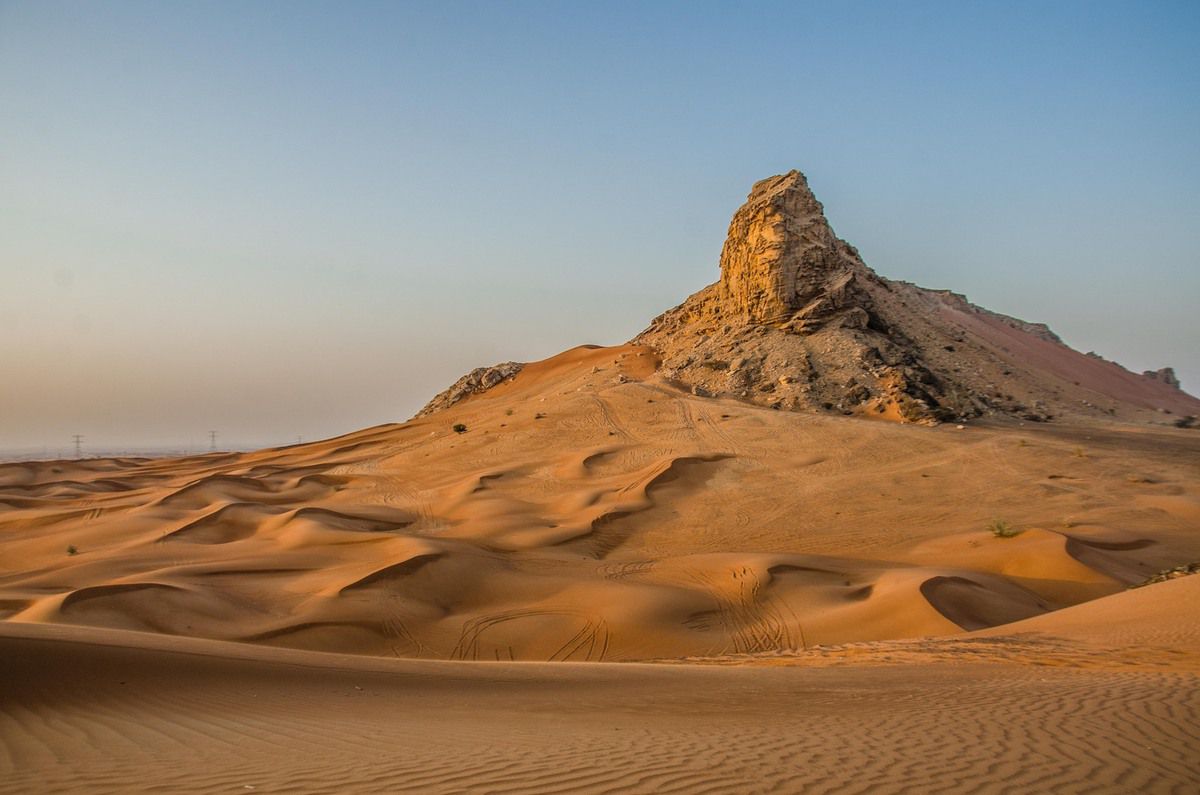 Speaking of traveling back in time, Back to the Future ain't got nothing on a hike at Fossil Rock. Officially called Jebel Maleihah, this natural wonder is basically a museum of prehistoric marine fossils. Its walls are crammed with ancient treasures, ranging from old shells to the skeletons of marine creatures that were swimming around a million years ago. An hour and a half from Dubai, it's the perfect escape from sweaty weekend brunches and Sheikh Zayed Road traffic. At Fossil Rock, you can indulge in everything from hiking and camping to dune driving and fossil hunting.
The deets: Fossil Rock is located at Al Malaihah, Sharjah.
Take a plunge at Hatta Pools
Hatta Pools are on every UAE road tripper's bucket list, which is why they look like a tornado of trash hit them just a few hours ago. Since the pools are always teeming with little picnics, they're not in the best shape with copious amounts of litter scattered all over the place. But there's hope! The deeper you hike or wade into these pools, the more pristine they get. You're going to have to work up a sweat, though. One thing's for sure: it'll be absolutely worth it once you get there.
The deets: Hatta Rock Pools are located in the Hajar Mountains, Hatta.
Get the spooks at RAK's haunted village
Whether you're a ghostbuster or into traditional Emirati architecture, you can't call yourself a UAE explorer without checking out Al Jazirat Al Hamra. Once home to the za'ab tribe, it was abandoned long ago, now accommodating jinns who take the form of desert animals. Back in 1830, when the island was inhabited, it was a thriving pearl fishing community. After a dispute with the ruler of Ras Al Khaimah, the 200 residents flocked to Abu Dhabi leaving behind a collection of rustic villas, buildings, and a mosque. Grab your paranormal activity sensor, and get exploring!
The deets: Al Jazirat Al Hamra is located to the south of Ras Al Khaimah.
WE SAID THIS: Since it's the weekend, do something with it and hit the road!