Almost two years ago, I had a baby and I've been dieting ever since. Every Friday, I get a cheat meal, so I have decided to only waste it on desserts so worthy, so special and so incredibly deserving of all the added calories.
With all the options we currently have, the Egyptian dining scene is not what it was five years ago. That being said, I have tasted some divine desserts this past year. Some were new, but for others, old was gold.
Here are 16 incredible desserts that will ruin the possibility of ever looking average in a bikini:
Nutella Twix Cupcake – Nola Cupcakes
Don't be fooled by this little cutie – it's diabolical. Cupcakes are never my first dessert choice; they're messy and it is impossible to eat one without opening your mouth so wide that your jaw pops out of its place or getting frosting up your nostrils.
However, this exquisite piece is flawlessly engineered. 1) The size is perfect. 2) The cake is soft, spongy and tasty. 3) You would think it's just a mini cake with frosting, but no, the cake center is all Nutella. 4) It has a crusty biscuit-like base that tastes like everything you have ever dreamed of.
Hands down, best dessert in town award.
Konafa Nutella – Nola Cupcakes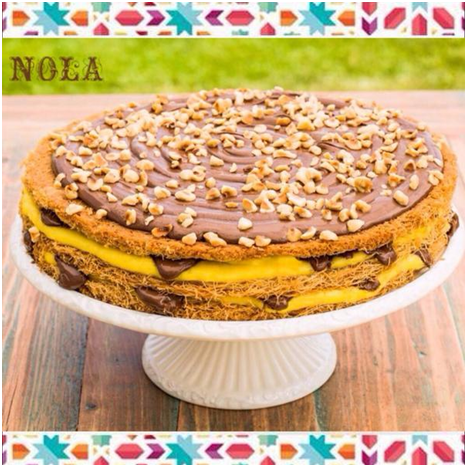 I had my first euphoric encounter with Nola's Konafa Nutella last Ramadan. I was invited to my friend's place and all of us came in flaunting the impeccable desserts we got her. But Nola's mouth-watering Konafa Nutella was a show stopper.
Two of my friends actually tried reaching the manager to ask for it to be a regular all-year round. This Nola girl must be scheming with the government to put Egyptians in a sugar-induced coma while planning our demise. Nothing on this planet should be this perfect, it's illegal!
Éclair au Chocolat, Éclair aux Framboises and Mille Feuille Nature – Paul

These desserts look exactly the same in real life. They are sin wrapped up in heavenly bliss. The Mille Feuille is hypnotizing and guilt consumes you once you devour it. Every dessert at Paul is fascinating, but these three rule the French reign.
Chocolate Fondant – Crave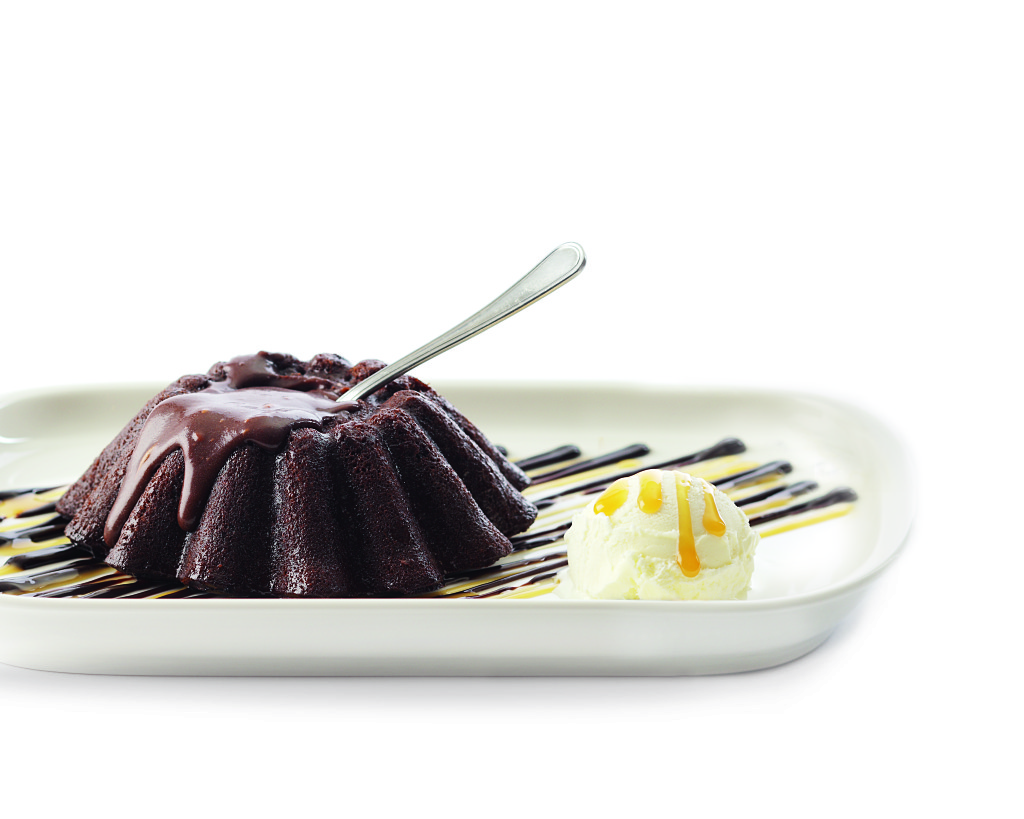 I don't know one single person who isn't obsessed with this mind-blowing fondant. I've been eating it for years and every time, it's just as good.
Crave can update their menu all they want, but this one is here to stay. The minute that hot chocolate lava comes flowing out of the cake is a moment engraved in every Egyptian's fantasy.
Apple Tart – Casper & Gambini's
This is the best Apple Tart you will ever taste. I believe that Arabs, specifically, will appreciate it. This isn't a regular tart. It's a tart/feteer! The pastry has the shape of a tart but the texture and impeccable taste of a feteer.
The caramel flowing on the stewed apples tastes amazingly raw, nothing like the artificial caramel we are used to. Top that with ice cream and you're on your way to wonderland. This one brought my husband to his knees.
Donuts – TBS (The Bakery Shop)
Yes, I know there is a place on this planet called "Krispy Kreme" and yes, I don't care that these donuts are on the border of "too much". I love them and my love is unconditional.
They can be hot, cold, hard or left over (which never happens by the way) and I would still be in love. Post-donut guilt is an ugly feeling, but sometimes it's worth it.
Zalabia – Batates & Zalabia
Zalabia is my all-time favorite dessert. This place is an exclusive zalabia maker and Egyptians are entranced. It's the Olympus of desserts and the zalabia gods are bestowing us with their divine creations.
Dirt Cake – Dukes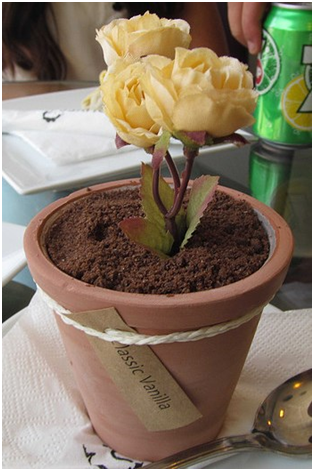 Not only is this one of the most creative desserts with an exquisite presentation, it also tastes just as good. Dukes satisfies everyone's taste buds due to their vast variety of flavors (chocolate, vanilla, strawberry, toffee, marron, hazelnut, coffee) and kids absolutely love the idea of eating mud.
Cake Pops – Batter Half & Co.
I used to firmly believe that candy tables were a ridiculous trend, but fortunately Batter Half & Co. proved me wrong. I saw the most mesmerizing table of calories at a wedding recently, it was so beautiful, sparkly and left me guilty just by looking at its prettiness.
I was in awe and decided to go for a cake pop. I promise you – and I am not exaggerating as usual – it was an epiphany. I have never tasted anything like that. I was too shocked to notice anything about it other than one was chocolate and the other was red velvet. I even went up to the bride during the wedding to ask her about them. Yes, they are that indescribable.
Feteera Nutella – El Shader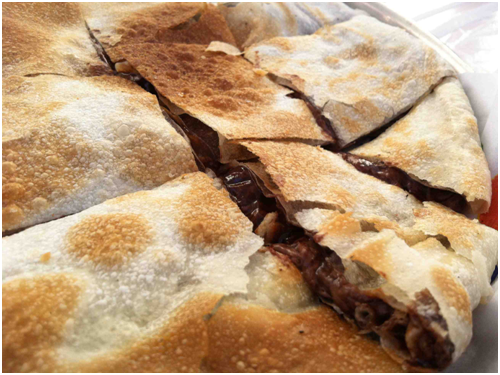 Exactly 11 years ago, a friend took me all the way to El Maadi to try El Shader's feteer. She promised their feteer easily puts every Egyptain dessert to shame. She was so right.
I spent years driving all the way there, and anyone from Heliopolis will understand how difficult it is to find any place in that maze if you are not a Maadi resident. The finest memory in my college years was not a boy, my first patient or my graduation, it was that day I first tasted this insane guilty pleasure.
Strawberry Torte – Tortina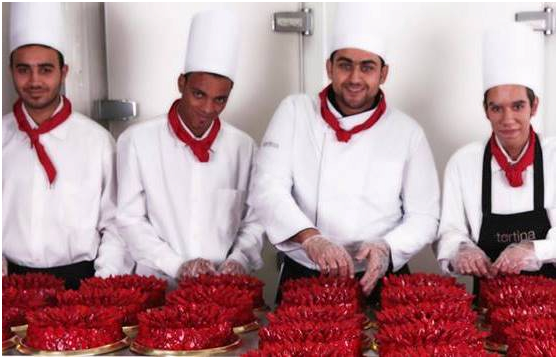 This cake is capital-E Evil! I am so in love with it, I seriously want it to be my best friend. This isn't just a dessert, it's a freakin' feast.
Roz b Laban – Saber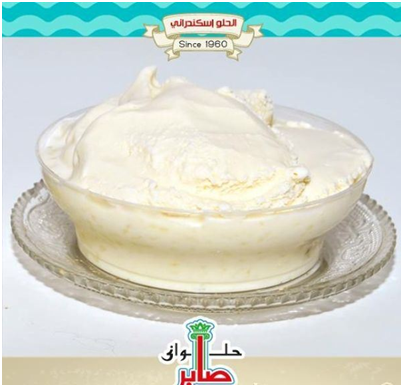 Need I say more?
Konafa with Cream – Koueider
Again, need I say more?
Caramel Sundae – Mcdonald's
Who knew Satan, the metabolism destroyer, was a cute little cup?
On a final note, I would like to add that Macarons are not dessert if they taste like cardboard, they are merely a state of mind and an Egyptian trend.
Sorry (not sorry), but my birthday is next week and my friends are required to send me their choice of the previously mentioned!
WE SAID THIS: Don't miss Desserts With a Twist