August can be a nightmare for parents. With nurseries and schools closed, if you are not spending the day out, kids can literally drive you over the edge. TV and iPads always seem like the fastest solution, which they can be with the correct videos lined up for your children. There is so much content online to watch, including videos of other kids playing around the house. This could give your children some inspiration of what they could do around your home to keep themselves entertained. There are also some other indoor activities that can both boost their creativity and are suitable for quality parent-child time. Here are some fun and budget friendly games for the kids at home:
Treasure hunt
Fruits or candy can be wrapped up in foil and hid around the house. You can leave clues everywhere that will teach them how to think and create strategies. Kids can eat whatever they find. The best thing is that a treasure hunt is incredibly time consuming and you can have your coffee break.
All-year-long Halloween parties
Dress up your kid as his favorite cartoon character; play a scene from a favorite Disney movie, be the villain and video record it. You don't need to buy costumes, but rather make ones from the most ridiculous items around the house, where they get to pick each item.
You can add to that costume a homemade transportation system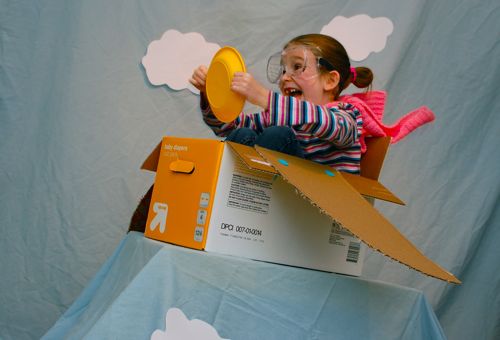 Taste test
Blindfold your kids and make an assortment of finger foods. Give them a glass of water to drink between tastes and let them guess what they are eating. You can always trick your kids into eating broccoli and give them bonus points if they don't spit it out.
Human-sized dolls
This is a fun project for both parents and kids. Lay your child on a cardboard, outline his body, then cut out the figure. Children can color the doll, dress them up and have them join family dinners.
Tin coloring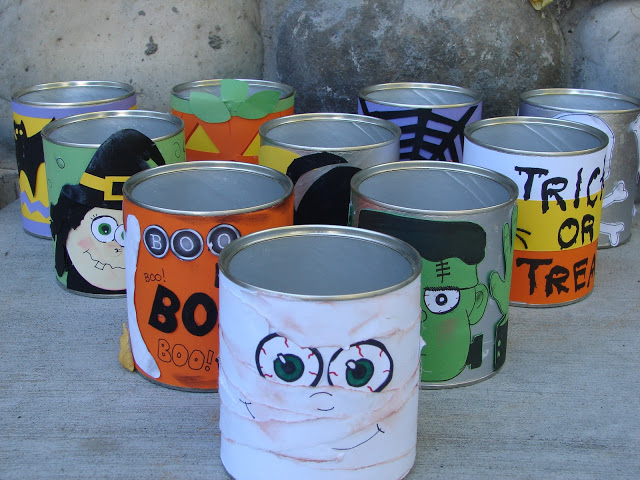 Another budget-friendly game where kids can create personalized cups by drawing their favorite hero or villain.
Baking cookies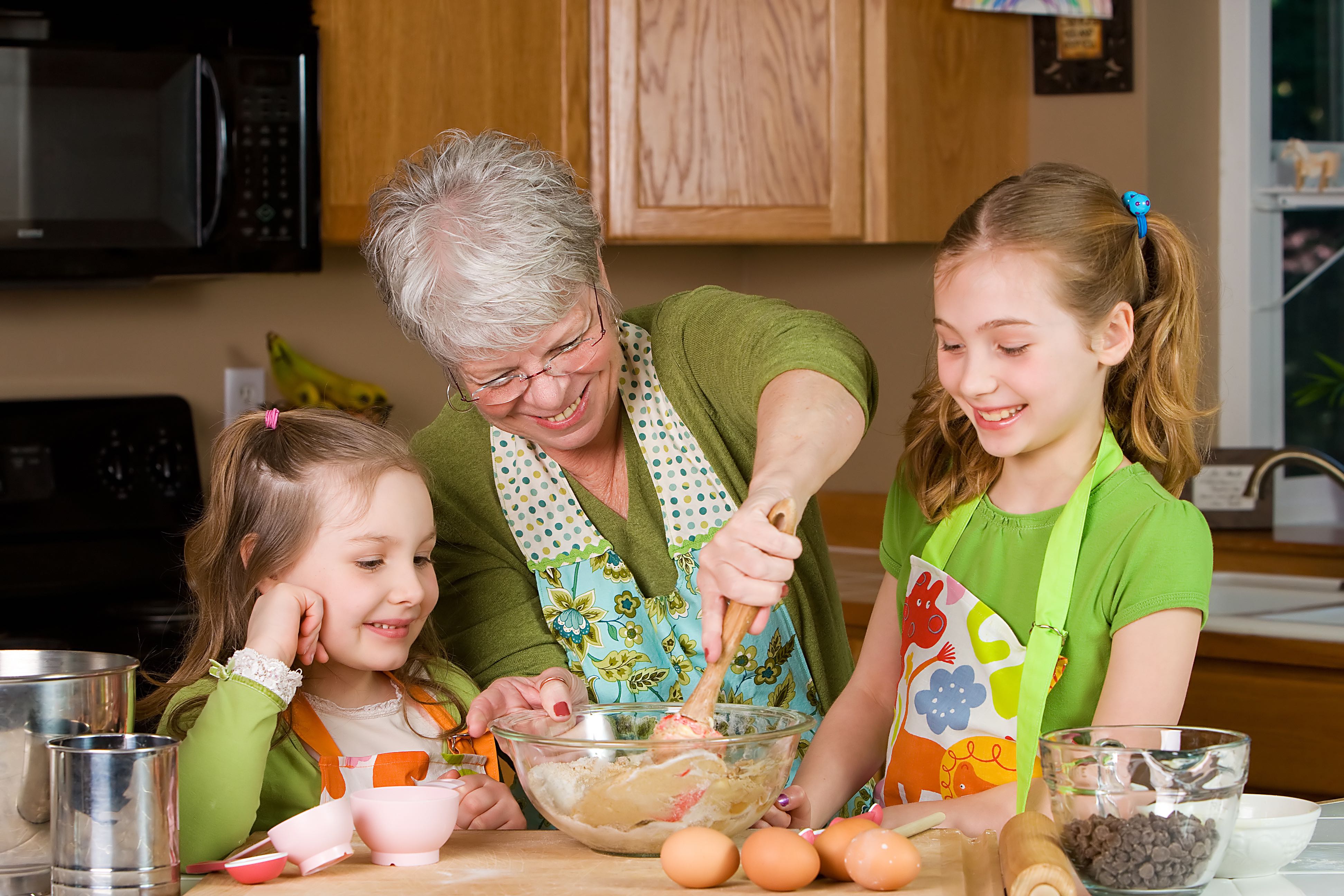 There is nothing a child loves more than cookie dough. This is a great way for them to start helping around the house.
Color matching
A fun game for toddlers, you can give him an assortment of different colored buttons and ask him to start coordinating. You need to be careful around the young ones and objects that could be swallowed, so stay around for this one.
Homemade board games
Forget about buying ready made board games, where is the fun in that? Children can create their own games and make their own rules. This is another creativity booster.
Photo family tree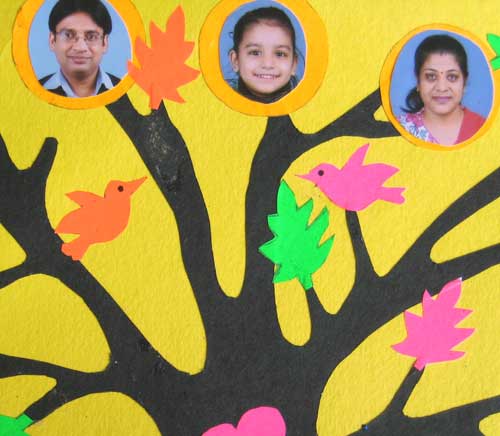 A great way to help toddlers remember family members, especially the ones living abroad. Draw them a family tree, hand them photos of each member and ask them to start matching.
Twist the tale of a favorite book
If your child is a bedtime story lover, you can add a little twist to their routine. Start with his favorite story, then ask him to change the whole plot and add as many characters as he wants.
In-home bowling hall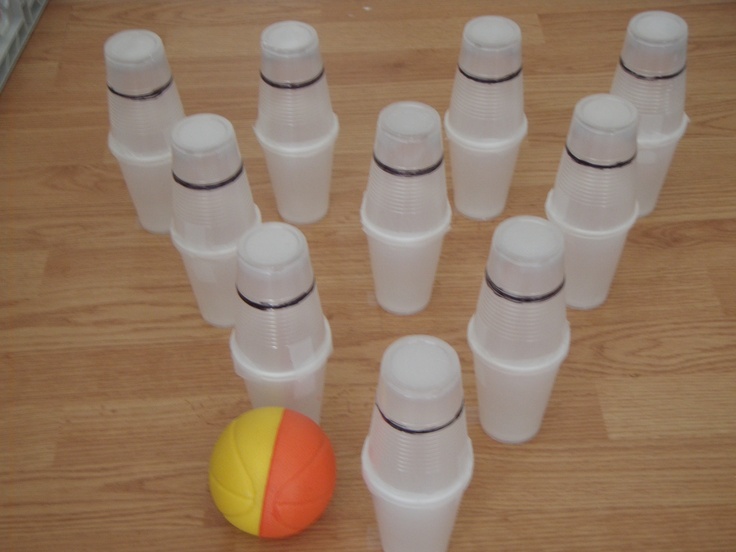 Ask your children to collect all empty bottles or plastic cups around the house and get a rubber ball. Find a spot where nothing can be broken and make up your own bawling hall with a shoes wrack and maybe popcorn.
Bathtub beach parties
Get all your kids toys, maybe Barbies in bikinis, Nemo or Ariel the Little Mermaid, add some bath bubbles and start a beach party.
Toy wash
Not every kid likes to clean up after himself, but maybe the idea of splashing some water and soap will get him excited.
Create superhero masks
Choose your favorite Marvel or DC Comics character, find thin cardboard or even paper, draw your own mask, cut it out and role play.
Construction time
If you are the kind of parent who likes to build his own furniture or even pet house, get your child engaged. Ask him to design a dollhouse or castle and turn your child into a mini carpenter. Make sure you keep it a child-friendly work space.
If all fails and your child is still bored, pray a lot
 
WE SAID THIS: Don't miss DIY: Games To Blast Up Your Summer.