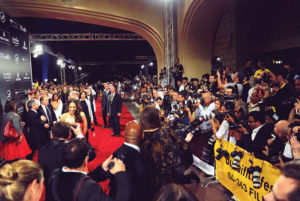 The 13th season of the Dubai International Film Festival is in need of a fabulous team of dedicated volunteers to make the festival an experience that will leave the thousands of attendees anticipated with lovely memories. The festival will take place from 7th to 14th December.
Volunteer positions are available in all capacities; administration, box office, ushers, red carpet and events management, marketing and media activities. You can be as young as 18 and the opportunities are open to all UAE nationals and residents across the UAE.
WE SAID THIS: If you're an enthusiastic film fan, hardworking and enjoy meeting new people, apply via this link, and wait for a confirmation to attend one of the volunteer briefing sessions being held in November.