13-Year-Old Egyptian Courageously Rescues 51 Italian Schoolmates From Kidnapper
Via Daily Sabah.
By Muhammed Aladdin
Last Thursday, in Milan, Italy, a seemingly normal school ride drags on with the usual conversations followed by laughter here and there. The bus driver suddenly stops the bus and looks back towards the children; his eyes full of menace.
Moments later and under the threat of imminent death, Ramy Shehata's classmates hand their phones to their bus driver, Ousseynou Sy, who had told them none of them will be alive by the end of the day. Amidst the bewildered cries for mercy, young Shehata stood his ground, hiding his phone from the eyes of the kidnapper.
The Senegalese-Italian driver had already locked the doors and deliberately removed all emergency hammers used to break glass in such situations. He told the children that he is going to set the bus on fire with all of them inside. He carried on telling them that his motives are prompted by the life of African refugees lost while crossing the sea; Sy was out for revenge.
Ramy Shehata, a 13-year-old Italian-born Egyptian, was with the children, hiding his phone. The young courageous one called his father and warned him in Arabic about the whole situation, pretending to be praying; and the driver fell for it.
With classic Egyptian wits, Shehata managed to give out their location to his father and asked him to call the police. Immediately, the Milan police were notified of the situation, and in no time, police sirens could be heard near the hijacking area.
The bus was surrounded by police vehicles, and officers demanded the driver to let the children go. He had already doused the bus in petrol, moments away from setting it to flames. Police officers broke the rear glass window and got the children out one by one. Seeing that it was all over, Sy gave himself up, but not before setting the vehicle on fire.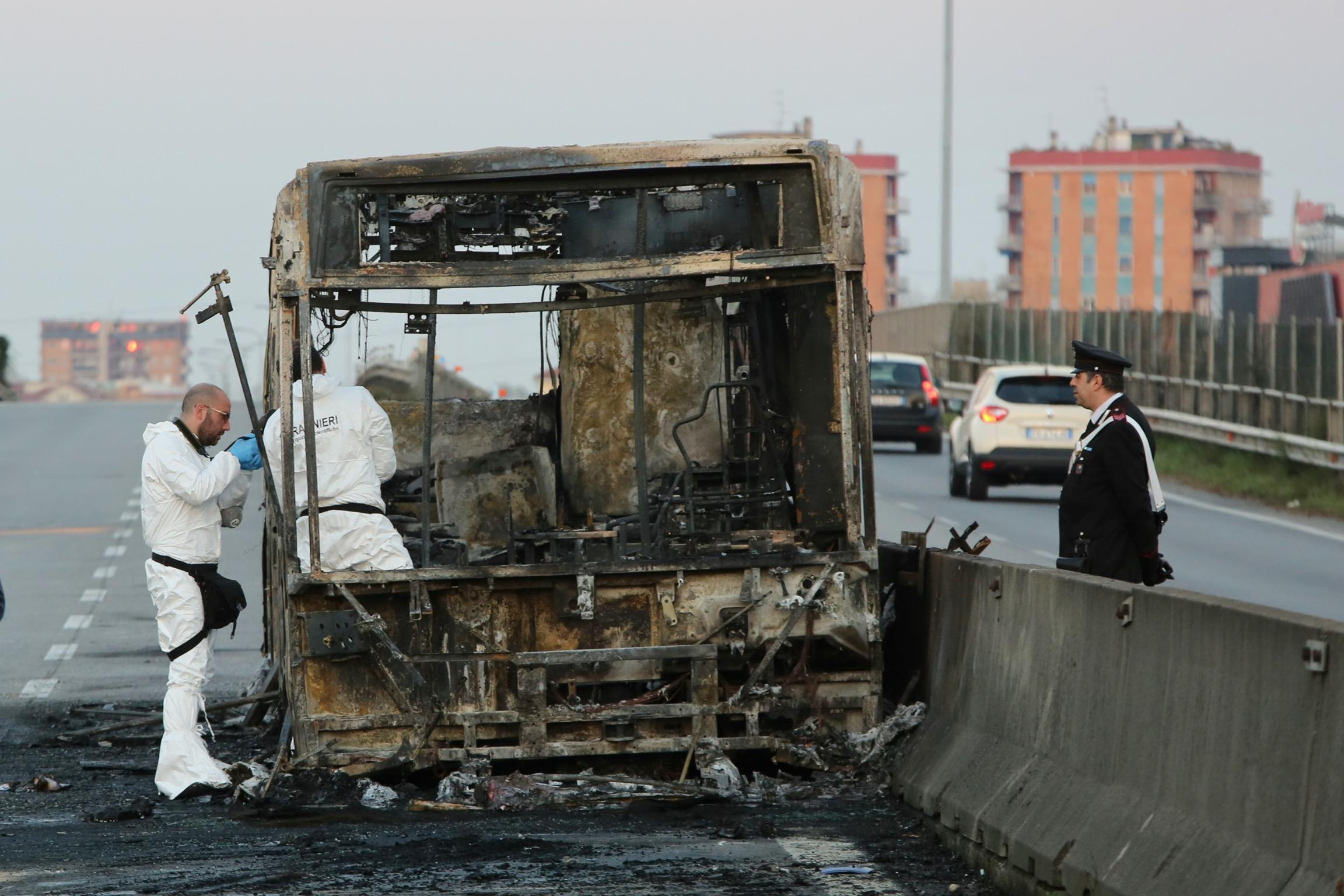 Shehata's schoolmates hailed him a hero and his father hugged him in pride. In appreciation to his efforts, Interior Minister Matteo Salvini decided that Ramy's actions made him deserving of the Italian citizenship, which he later on received.
"My son did his duty, it would be nice if he got the Italian citizenship now," his father told Ansa, an Italian news agency. Indeed, if it was not for Ramy, these children would have been done for; luckily, the 13-year-old Egyptian was there to save the day.
WE SAID THIS: Congratulations on the citizenship, Ramy! And, thank you for your outstanding bravery in the face of terror!