I have been working in social media for quite some time now and I have seen it all. From Facebook accounts with sassy admins to Instagram fashionistas and photographers who insist on using the so-called deep captions for whatever illogical reasons, and more. Yet the one account that is so on point that I keep staring and revisiting old posts every time it pops on my homepage is Nihal Zaki Showroom.
Interior designer, Nihal Zaki, has been known for her edgy style designs that soon expanded into contracting and finishing, custom-made furniture, art directing and styling high-end state of the art parties. Do you remember last summer's infamous tropical party? Exactly! What about the champagne bubbly showroom launch? Wow! And the Mothers and Daughters high tea exclusive event on Mother's Day? They were all out of this world.
Her latest project, lucky for us, is a showroom which Zaki considers her shrine, creative lab and Pandora's box that showcases every single style there is, with a mission to open people's eyes to infinite design possibilities and furniture solutions. The showroom has everything from custom-made furniture, antiques, home-accessories and lighting fixtures to an entire room of fashion accessories curated by Zaki called vintasia – a mix of  vintage and fantasy- that has been driving me insane for months.
When you are featured in the International Andrew Martin Interior Design Review as one of the top 50 designers in the world three times for the years 2007, 2010 and 2013, it goes without saying that Nihal Zaki would be the biggest name in the country. I also would like to officially name her the queen of sass, kink and ferocious social media.
Here are 13 times our jaws hit the floor when Nihal Zaki decided to post something on Instagram…
This is the only statement you need in your life. This is a piece that is basically saying, "I'm a strong and independent woman. You will not rain on my parade so get the hell out of my face"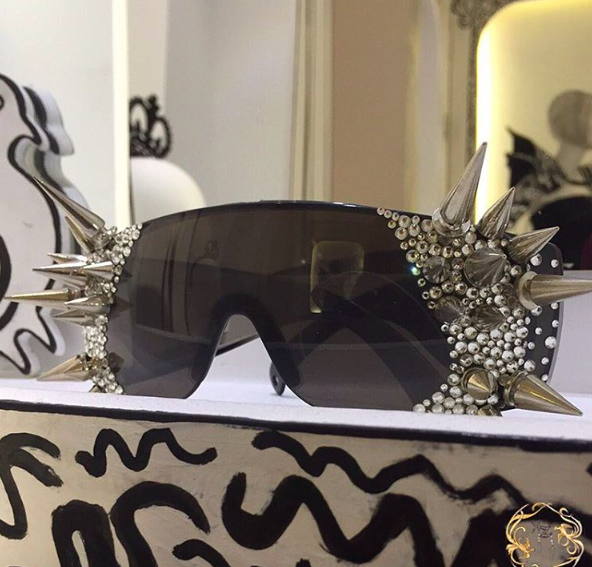 SQUAD FREAKIN' GOALS! Dear Taylor Swift, watch and learn as you obviously don't know what a squad is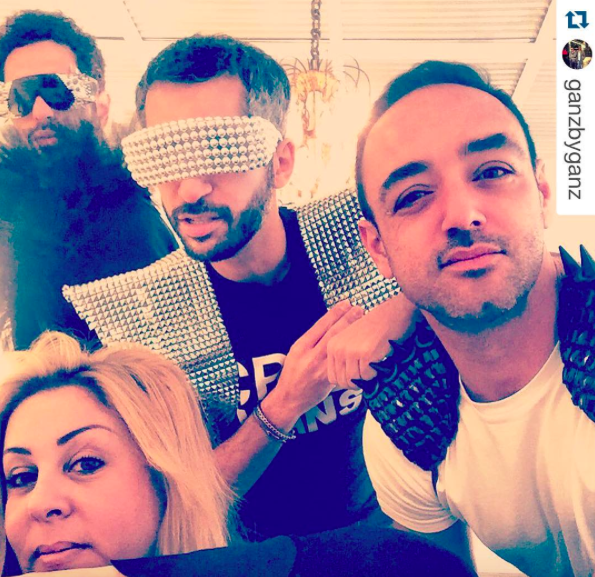 You know sh*t is getting serious when you're dressing up Abla Fahita in spikes
Kinky, spooky and ridiculously awesome. All I'm seeing is Ryan Murphy's American Horror Stories, with sudden eye movements that will give your friends heart attacks. I'm in love!
OH MY GOD! Gothic meets kink and I just died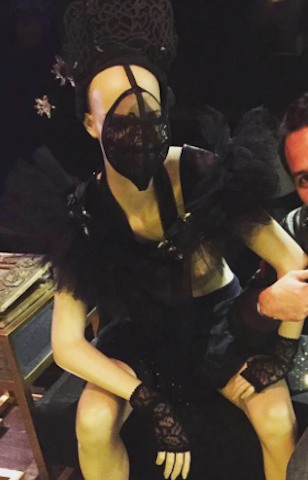 We know Christian Grey's residence was modern and sleek but this 50 shades of grey Venetian mirror goes perfectly with his painful romance
Frida Khalo, flowers and skulls wrapped around your finger. YASSS please!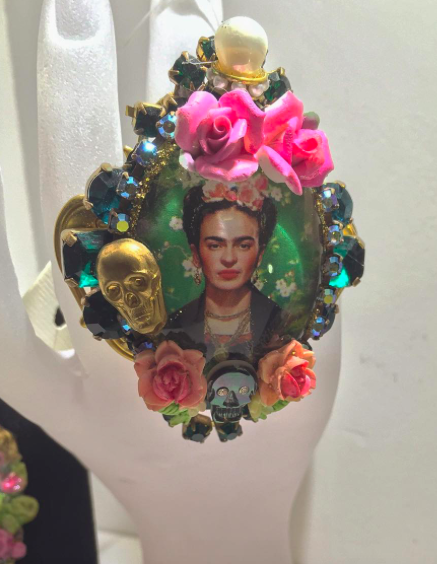 And it's not all kink/gothic/historical/OMG what am I looking at? themes, the showroom can be the epitome of romance on Mother's day.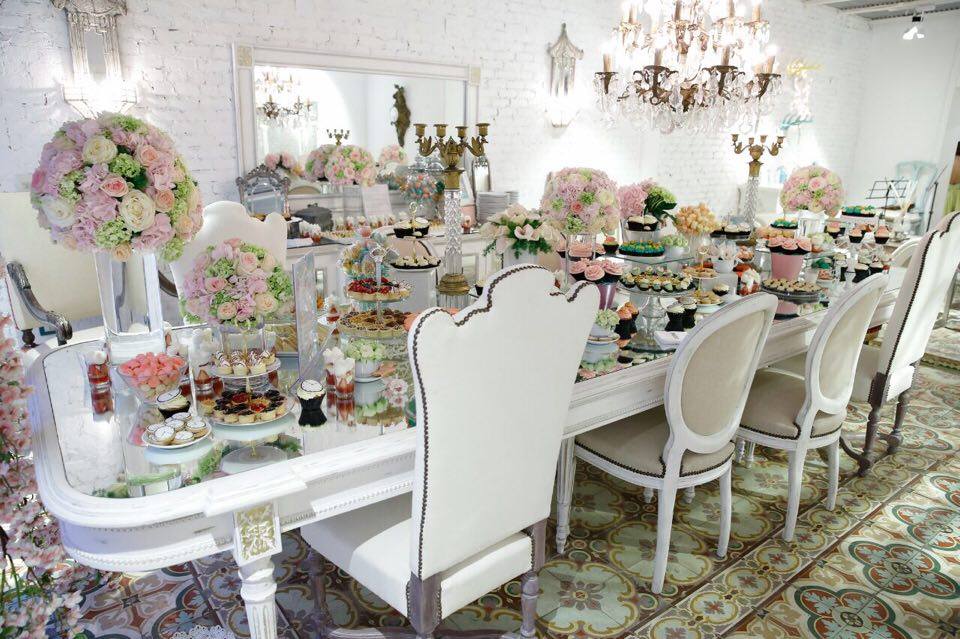 But then again, some of the most insane pieces you'll find in the showroom are the shoulder pads. Major Lady Gaga and David bowie vibes

Imagine walking into the black 'Oro' room only to find yourself under Gold paper inlaid ceiling and freckles of gold surrounding you. 'Showering a client in Gold is my idea of client pampering' is Nihal Zaki's motto.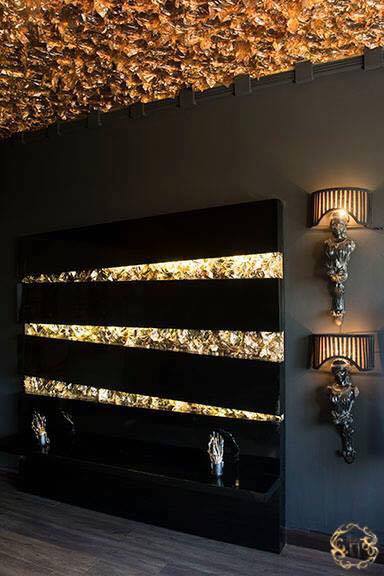 This designer turns anything, even boring hotel lobbies, into fairy tales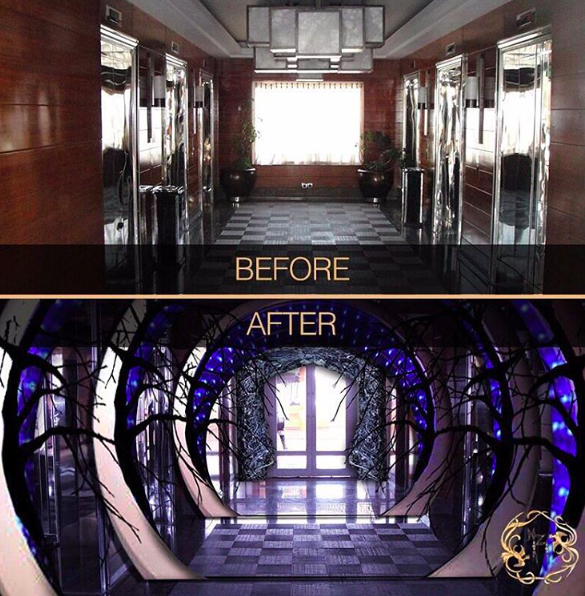 My favorite piece is hands down the skeleton fingers hand bracelet. This is exactly what I need in my life to channel my inner Furiosa from the Mad Max movie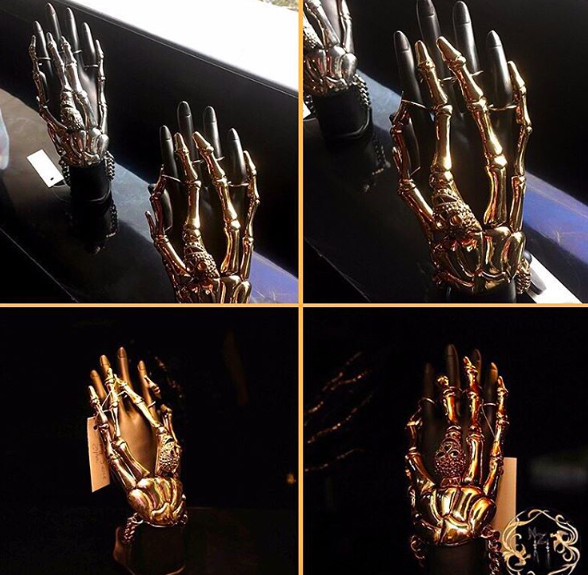 And finally take a look at Nihal Zaki herself and those fierce gloves. Now that is the mother of all statements and the queen of social media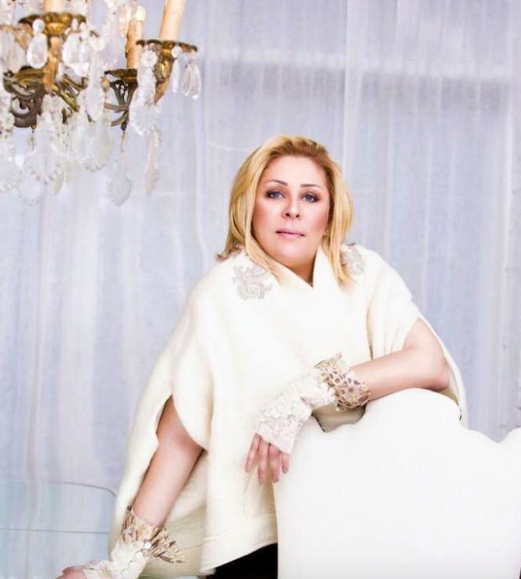 WE SAID THIS: If you find yourself in the mood for Egyptian awesomeness, check out Nihal Zaki's work on Instagram and Facebook.