When was the last time you read a novel? Novels open our minds' doors. They allow us to live a lifetime and travel the world, without having to leave the comfort of our own bedrooms. A good novel can tease your imagination, can place you within its characters' shoes, and can push you to visit and explore new places within yourself.
With summertime being a season for beach reads, I have decided to share with you list of 13 Arabic novels, that will take you as a reader on a truly wondrous journey.
1. Torab ElMas (Diamond Dust) By Ahmed Mourad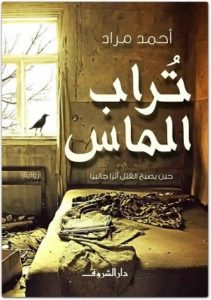 Taha is a medical advertising agent in a pharmaceutical company. He lives alone with his father, who is on a wheel chair, and he lives a boring and dull routine-filled life. This was all, of course, before a mysterious murder left him in action filled and thrilling world.
2. El Feel Al Azrak (Blue Elephant) by Ahmed Mourad

After five years of living in isolation, psychiatrist Dr. Yehia rejoins the world, and starts working again At the Abbasiya Hospital for Mental Health, where he is shocked to find that an old friend of his is being detained by the hospital. His life quickly turns upside down, when he sets on a path that leads him to finding out the truth behind how and why his old friend came to murderer his wife.
3. Al-Aswad Yaleeq Biki (The Color Black Suits You) by Ahlam mosteghanemi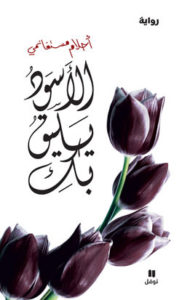 The protagonist is an Algerian artist whose father and brother were killed by terrorists. After receiving death threats herself, she leaves Algeria for Syria. In Syria, she meets a Lebanese guy who falls in love with her, the dramatic events start to unfold.
4. Tholasyet Ghernata (The Granada Trilogy) by Radwa Ahour
Granada is a three-part narrative,consisting of three novels. The events occur in the Kingdom of Granada, and revolve around the fall of all the Islamic empire in Andalusia. The events of the tripartite begin in 1491, the year that Granada was beginning to fall.
5. Utopia by Ahmed Khaled Tawfik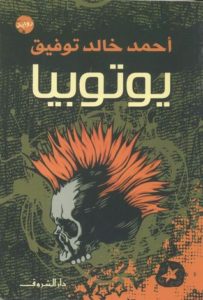 The novel's omniscient narrator introduces the reader to a world where the rich have isolated themselves in a Utopian compound, under the security of armed marine forced. The poor, on the other hand, live outside the rich man's Utopia in horrid conditions. The lives of the poor are filled with chaos and struggle, as they do not possess neither money nor electricity nor any access to medical care.
6. Fy Kalby Onsa Aabrya (A Jewish Girl Lies Within My Heart) by Khawla Hamdi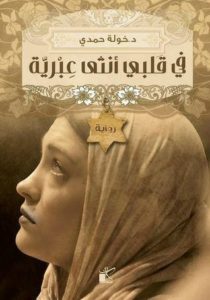 This novel is inspired by real life events. It is literally set in the heart of the Jewish neighborhood located in Southern Tunisia. The novel's events revolve around the life and struggles of an orphaned Muslim girl, who was raised by a Jewish family, within the aforementioned community.

7. Al Hashash (The Hashash) by Mahmoud Amien
This historical novel tells the story of the 'Hashashin Community', how it was formed, and how its leaders were able to  convince some of community's members to assassinate some of Sunah leaders, for rejecting the Hashashin's doctrine, teachings, and thoughts.
8. Maulana (Our Sheikh) by Ibrahim Eissa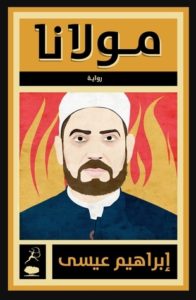 Maulana's novel deals with the phenomenon of television Sheikhs. This phenomenon has spread around the Arab world in recent years, like wildfire. The novel takes us behind-the-scenes, and into the life of one such Sheikh, by highlighting this Sheikh's and personal relationships, and his interactions with different politicians and businessmen.
9. Kateeba Sawdaa (Black Battalion) by Mohamed El Mansy Qandil
This novel is about war, love and human destiny. The plot revolves around a battalion of black soldiers heading South Africa to the Caribbean; a destination they do not know anything about. The battalion must fight a war with an unknown enemy, without hesitation nor retreat.
10.  Lahzt Tareekh (A Moment of History) by Mohamed El Mansy Qandil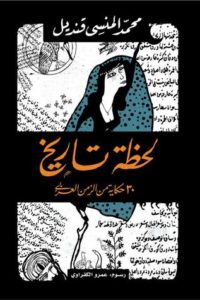 A collection combining 30 short stories, where the author has managed to create a beautiful combination between common true stories, and his own imagination. The reader is left to determine on his own which parts are fiction, and which parts are non-fiction.
11. Wahet Al Ghoroob (Sunset Oasis) by Bahaa' Taher
Mahmoud is an Egyptian police officer living his life between bars and prostitutes, way back at the end of the nineteenth century. After the British authorities doubt that Mahmoud is sympathetic with the then revolutionary ideas of Jamal Al-Din Al-Afghani and Ahmed Orabi, Mahmoud is transferred to a duty station in the distant and isolated  Siwa Oasis.
12. Nady Al Sayarat (The Cars Club) by Alaa Al Aswany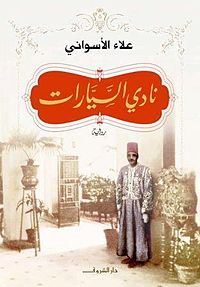 The novel is set in 1940s Egypt. The novel outlines how Egyptian society was constructed at the time, highlights what matters were of public concern at the time, and extensively discusses the living conditions in King Farouk's Egypt.
13. Kamar A'la Samarkand (Moon on top of Samarkand) by Mohamed El Mansy Qandil
The novel's protagonist is an Egyptian doctor, who takes a trip to the city of Samarkand, located in Uzbekistan. When in this city, the protagonist comes a cross a legendary individual called Nur Allah. From there, the doctor and Nur Allah, embark on a historical journey of exploration into humanity's history.
WE SAID THIS: Share with us the names of your favorite Arabic novels in the comments section.