By Mohamed Tarek Ibrahim
Toronto or the 6ix is an awesome city to live in for Egyptians. It's Canada's biggest city, and one of the most livable and competitive cities in the world as demonstrated by various international rankings and reports. In 2018, Toronto ranked 16th place in the 2018 Mercer Quality of Living survey and ranked the 5th of 110 cities as the best location for millennials to live in.
I moved to Toronto from Cairo back in 2014. It's been 5 years now and I just love this city. I often get so many questions about life in Toronto. In this article, I will explain 10 reasons why Egyptians will love living in Toronto.
Multi-culturism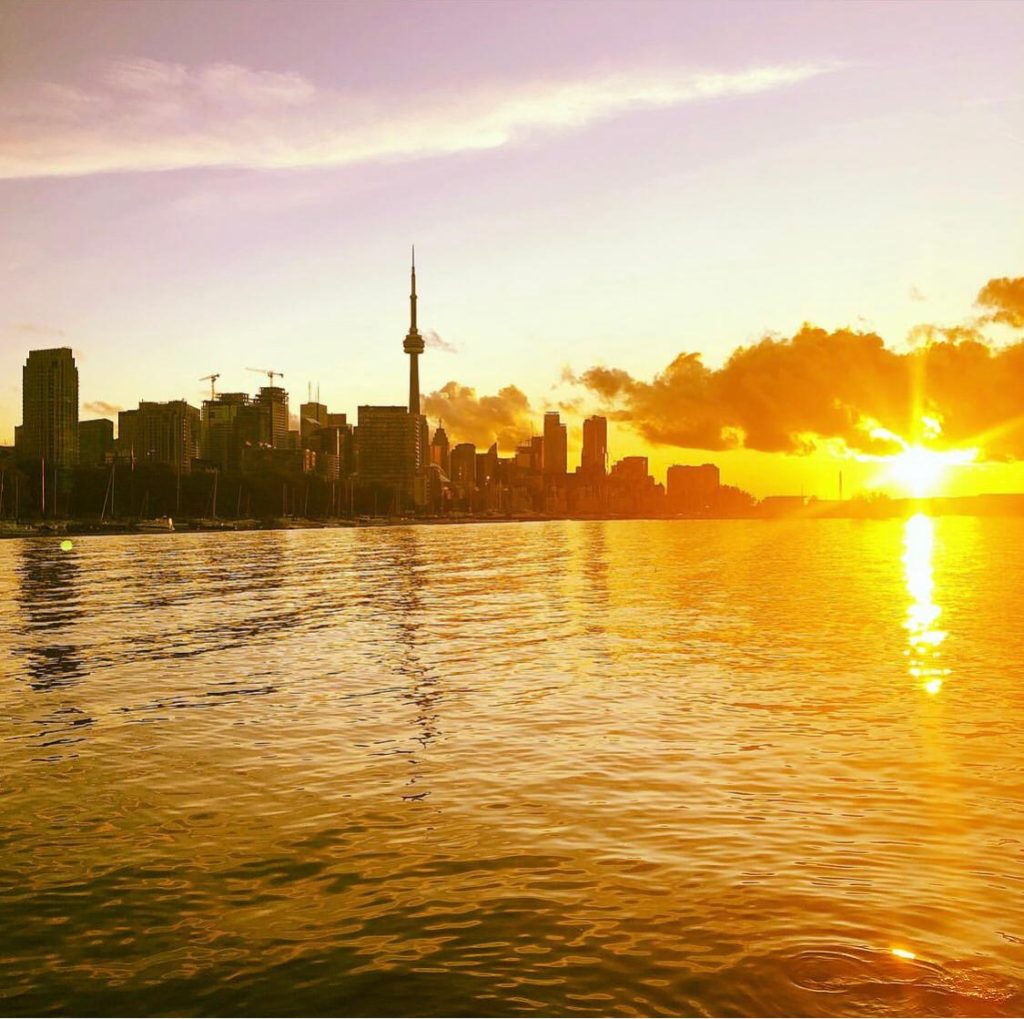 Let's be honest, immigration is hard, especially for Egyptians as we are so attached to our families, friends. However, Toronto holds an important advantage that it's culturally diverse as there are more than 200 different ethnic groups living within the city. Canadians are super nice, welcoming people. Since the day I landed in Toronto I have always felt at home and have never experienced any kind of racism because of my origins or religion. It doesn't differ whether you have moved here with a permanent residence card, or work/study permit. We are all equal.
Delicious cuisine
Food and desserts in Toronto taste so good and because there are so many different cultures integrated, you will be able to find all types of cuisine. Middle eastern food is so popular here as there are plenty of great restaurants and food chains such as Paramount fine foods, Villa Madina, and Ali Baba's which are available almost everywhere. There are even specialized Egyptian restaurants like Maha's, Azkandenya, Mermaid Fish and Grill House offering our famous Foul, Fallafel, Shakshuka, Sakalance, and Fish. Another aspect that's worth mentioning is grocery stores and restaurants that offer Halal food as they are aware of the big Muslim community in Toronto.
Cars aren't necessary
I have lived in Masr el Gedida and 6th of October city, I used to work in Tagamoa, I have experienced the disasters of the Ring Road, El Mehwar, and October Bridge. In Toronto, I walk to work! If you live and work in Downtown or close to it, you don't need a car. Everything from malls, grocery stores, hospitals, clinics, etc. is just a walking distance from where you live. You can also use Toronto's subway which is easy to use and clean. If you like to bike, Bike Share Toronto offers 24/7 convenient access to 5000 bikes and 465 stations across the city.
On the other hand, you may need to buy a car only if you have kids or live far away from where you work. Cars in Toronto are affordable and there are so many payment plans that would facilitate the purchase process. You will enjoy driving here as the streets are organized and clean, no horns used for no reason, no mini-buses or Tuk-Tuks, and parking is available everywhere.
Direct flight
Thanks to EgyptAir, there are direct flights to Cairo, six times a week. Yes, you will be 1000 miles away as you have crossed the Atlantic Ocean but when you think of it objectively, it is not a big deal at all. Just 1 flight of 11 hours, easily passed through books, movies, a nap, and you will be home! 
It's Safe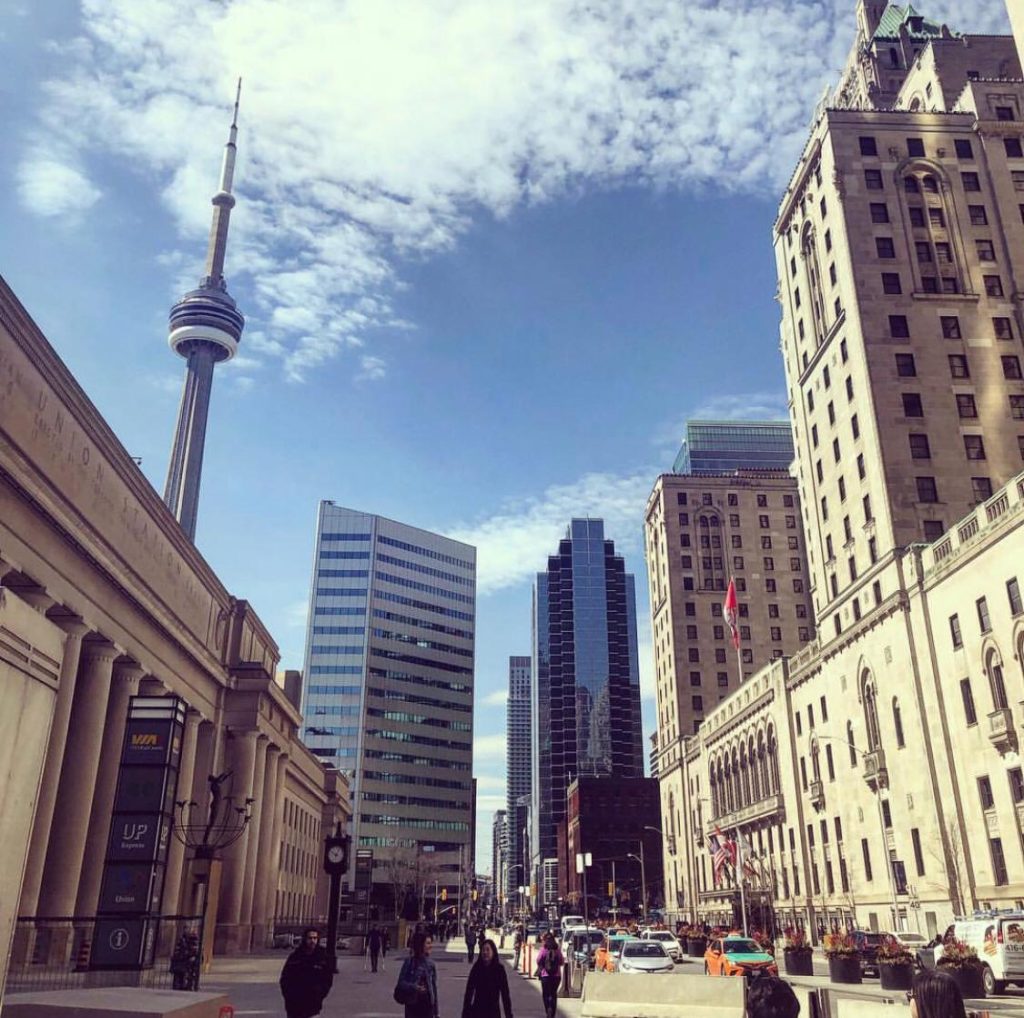 Toronto is one of the safest cities in the world. The Economist Intelligence Unit (EIU) released its 2017 Safe Cities Index and ranked Toronto 4th out of 60 cities. The study by EIU examined four categories including digital security, health security, infrastructure safety, and personal safety. Toronto ranked 5th in Personal Security and 6th in Digital Security.
Balanced work-life
Personally, I did not believe in this expression until I moved to Toronto. In Cairo I used to work around 10 hours a day and get stuck in my car for 4 hours, struggling to find any kind of balance between pursuing my career and having a life. It's a completely different story here, since Canadians embrace this concept as Companies and even the Government encourage a stress-free culture and support employees to maintain a healthy balance by offering flexible working hours, work-from-home options, and letting go of perfectionism, etc. This supportive environment in addition to the time you save in traffic allows you to cater to other obligations.
Healthy lifestyle
Toronto is the perfect city for living a healthy lifestyle. Healthy food is available throughout the city at very reasonable prices and you can easily find a place to exercise as the city is packed with gyms, yoga studios, and parks. There are hundreds of running clubs that organize free runs to join. As a runner, I love running in the city because it has a fantastic mix of trails, paths, and waterfront routes. You can explore the city by running in the streets of downtown, along the lake and into the park all in one route!
Endless entertainment
Toronto has a very active nightlife as there's an extensive variety of spots such as sports' bars, pool bars, rooftop bars, nightclubs, pubs and cafes. The city is home to many world-class events and festivals. The Toronto Jazz Festival is one of the largest jazz events on the continent, held every year for ten days in late June through early July.
The Toronto International Film Festival is also held yearly during the month of September, and it has become one of the most prestigious events of its kind in the world. There are also several festivals and events in which one can participate in, such as the Busker Fest, the Caribana, the Nuit Blanche, and the Taste of Danforth Festival. If you are into museums and art, you will instantly fall in love with the city's magnitude. The Royal Ontario Museum is the largest in the country with some fascinating natural history exhibits on display, the Art Gallery of Ontario houses an impressive collection of European and Canadian masterpieces.
Top universities
Toronto is a destination for higher education. If you seeking an MBA, Ph.D., or Masters degree, then moving to Toronto would be a great idea as the city is very education-oriented and has four top universities (UofT, McMaster, York, Guelph) with many programs you can choose from.
Opportunity to grow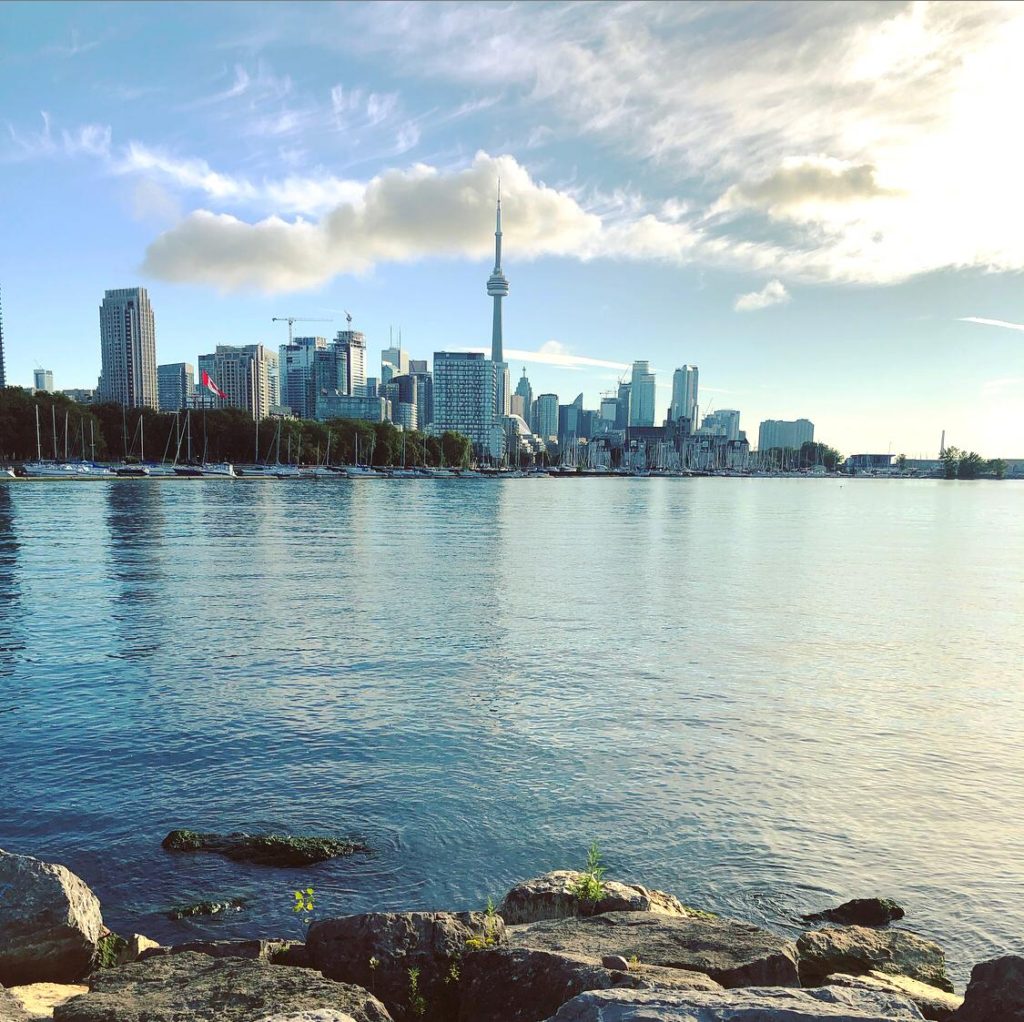 It's not an easy decision to move to a new city like Toronto and deal with a new culture and new people. However, with an open mindset, you will enjoy the journey. Think of it as a new discovery that you are exploring. How awesome would it be to live and experience a new life that is completely different from your life in Egypt! To embrace the new reality and leverage it as an opportunity to learn and grow.
Life is a challenge. Immigration is just one part of it but challenges and struggles unleash the power that you never thought you had. After all, Egypt will still be here. You can always move back to Egypt if Toronto did not work out. Whatever your future brings, just enjoy every moment as the only journey is the one within!
WE SAID THIS: Oh Canada!