This is not a list for bookworms; any avid reader would have come across these 10 amazing books by now. This one goes out to all the pretentious readers out there who need to say they are into literature to impress friends or a significant other; you just can't go wrong with these bestsellers.
Whether you want to fake it or actually seek a guaranteed good read, here are the bestsellers in Egypt at the moment from which you can take your pick.
'The Forty Rules Of Love' – Elif Shafik
This is no surprise. The book's quotes have been circulating all over Egypt's social media lately. Elif Shafik is known to be one of the bravest authors and feminists in Turkey. This is a novel within a novel, following two stories that mirror each other across different cultures and time.
The author unfolds two worlds, one contemporary, with an unhappily married Jewish wife working in a literary agency who is given a book about another world, set in the thirteenth century, that revolves around a wandering mystic Sufi who has a vision of his death and starts seeking a companion to whom he can deliver his knowledge.
This is not an easy read, but a beautiful one, showing the cost of living a genuine life.
'The Alchemist' – Paulo Coelho

Believe it or not, The Alchemist, which was published in 1993 is still one of the best sellers in Egypt. One would think that everybody has read it by now, however Paulo Coelho's wise and philosophical novel remains an Egyptian favorite.
The author takes us on an inspiring and powerful journey with an Andalusian shepherd who travels to the Egyptian desert in search of a treasure buried in the pyramids. Along the way, he meets strangers who direct him to his quest. With no knowledge of the nature of the treasure, Santiago's journey is a symbolic masterpiece that urges readers to follow their destinies and listen to their hearts.
'The Fault In Our Stars' – John Green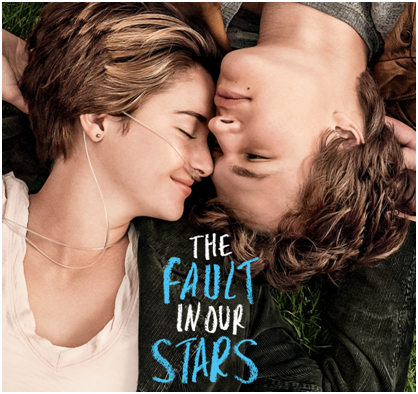 Tissues are a must while reading this book; the movie adaptation is famous for its tear-exploding scenes. Hazel, a terminally-ill cancer patient, meets Augustus at the Cancer Kid Support Group.
The story takes you along on their funny, thrilling, yet tragic business of being alive and in love. This is considered one of John Green's most insightful, bold and raw work to date.
'The Maze Runner' – James Dashner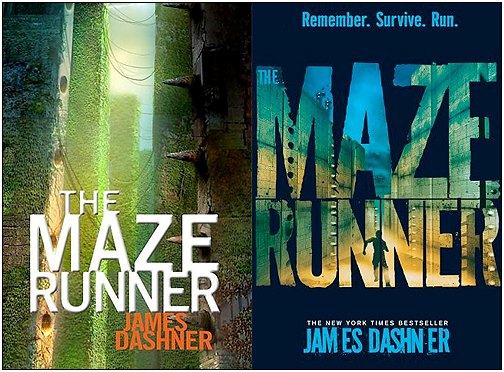 This book is highly recommended for The Hunger Games fans. The book tells us the story of a boy who wakes up in a lift, with no memory. Only he is not alone, but surrounded by kids who welcome him to the Glade.
Outside the towering stone walls that surround the Glade is a limitless, ever-changing maze. It's the only way out of the Glade and no one's ever made it through alive. The Gladers have no idea how or why they arrived there, until the first ever girl shows up with a terrifying message. Remember. Survive. Run. Sounds pretty exciting, doesn't it?
'Adultery' –  Paulo Coelho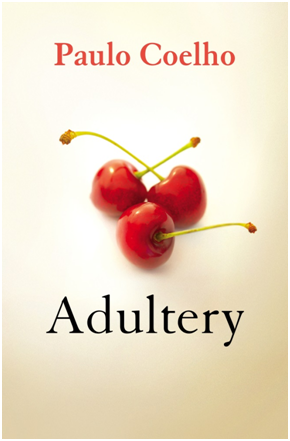 The Brazilian author proves yet again to be an Egyptian favorite. A woman in her thirties starts questioning everything about her monotonous life.
Her solid marriage, well-behaved and sweet kids, as well as her job as a journalist doesn't lessen her doubts. She meets an ex- boyfriend, now a politician, who arouses something in her during an interview that she thought was long gone: passion.
In her desperation, she searches the deepest pits of her soul to conquer the impossible love and find redemption.
'Fifty Shades Of Grey' –  E.L James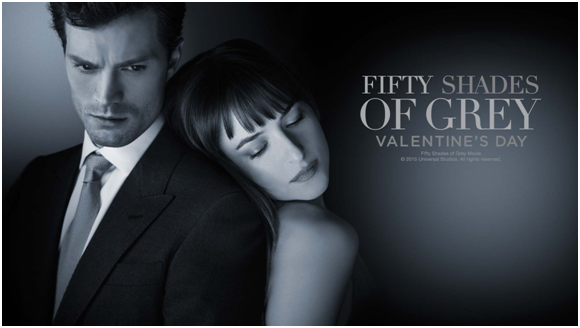 I've said it over and over; there is nothing sexier than a broken alpha male. This book is not popular for its infamous BDSM scenes; the thing you will find every woman gushing over is the tormented billionaire falling for a regular girl who tries to save him.
If you are not familiar with the modern romance genre, you should know that it is filled with graphic content, yet nothing seems to beat this book's insane sales. I guarantee you it will only get worse when the movie comes out next week.
'1984′ – George Orwell
This novel seems to be a legacy that never grows old, especially since a young man was notoriously arrested by Egyptian police last year carrying the classic. For years, it has been captivating readers.
Political satirist George Orwell's 1984 describes the negative utopia of totalitarian super state, Oceania, which is under the constant surveillance of the Thought Police.
Defying odds, a man whose daily job is to rewrite history rebels to find individuality and falls in love. It is truly impressive that this book remains amongst best sellers.
'Gone Girl' – Gillian Flynn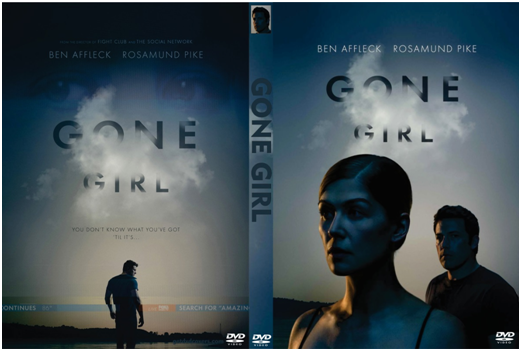 This book has an amazingly twisted plot, with amazing dialogue. It is a guaranteed page turner and you won't see the twists coming.The movie adaptation was just as good, so it makes perfect sense for this disturbed book to make the list.
Former New York-based writer Nick and his glamorous wife Amy are a portrait of a blissful marriage, but when Amy goes missing on their fifth wedding anniversary, Nick becomes the prime suspect. The police and media frenzy destroy the happy couple's image, leaving everyone wondering about the true nature of their relationship. A must read.
'Thirteen Reasons Why' – Jay Asher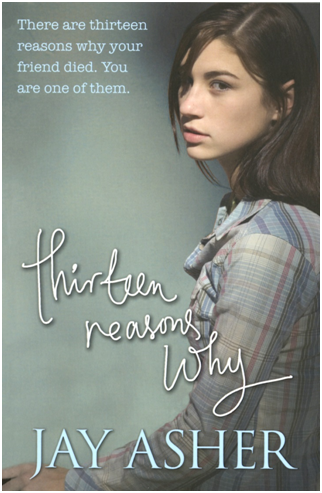 This is an addictive international bestseller. Clay returns home from school only to find a box with his name on it. Inside, he finds 13 cassette tapes from his crush and schoolmate who recently committed suicide.
If he listens carefully, he will discover the 13 reasons that led to her suicide and realize he was one of them. This is a very inventive book tackling teenage suicide.
'If I Stay' – Gayle Forman
Seventeen-year-old Mia, a talented cellist, is faced with some tough decisions: ignore her dreams or stay true to her first love, music, or risk losing her boyfriend and leave her family and friends behind to pursue her dreams at Juilliard.
Suddenly, after going for a ride one day, all her choices are gone, except one. And it's the only one that matters. Suspended between life and death, Mia faces a choice that will decide her future. Another movie adaptation that was extremely successful. No wonder everyone wants to read this novel.
WE SAID THIS: Don't miss "These 28 Books Actually Exist"