Women and Braun Figured Out the Perfect Macho Combo for You!
Via Slikhaar Shop
After ages of a notorious war between beards and mustaches, we've finally come to a conclusion on how to end this. Men normally choose to be on either team beard or team stache, or team baby skin but let's not get off topic. After endless fights between both teams on what looks more manly, we had to ask the experts, the women! At the end of the day, y'all wanna look good for dem ladies, right? Well, after asking here and there, the girls finally spilled it out. They like a little bit of both; the stache X beard makes the perfect macho combo! For most girls, believe it or not, the mustache on its own was a big fat no! Some were even all in by heart to end this trend! And of course, who gets a beard without a stache?
So after you now know the key to a woman's heart; that's just one key though, we have a chunky keychain you still need to collect, it's time for styling. What were you thinking? That you'll just go and grow a beard? How wild of you! Even though some women may fancy the caveman look, but the majority just doesn't. You think looking good is that easy? Well, if so, then you're wrong. Pfftt, men! You need a decent shaver and a grooming kit!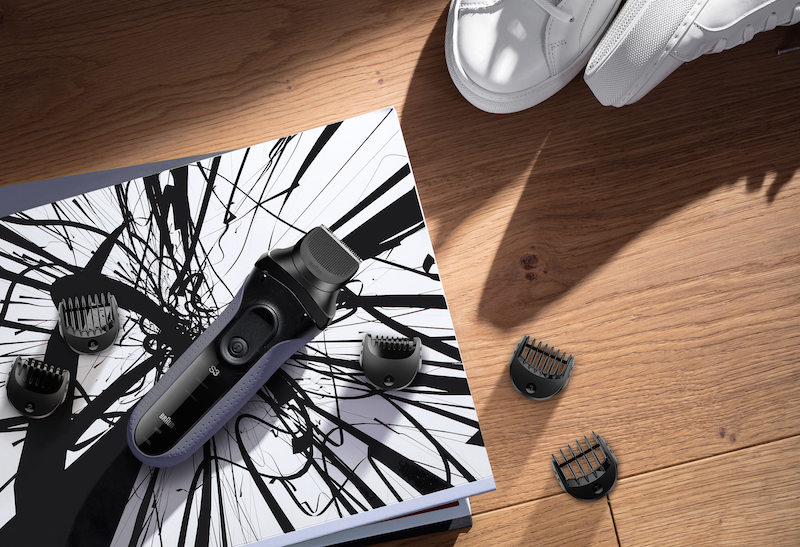 Braun presents to you easy-to-use grooming products with its brand new multi grooming kit that promises you precision, comfort, and an easier process. So, how do you guarantee a nice trim with Braun's multi grooming kit? Well, there are multiple guarantees for that. For starters, the shaver is equipped with two fixed combs that provide 13 precision length settings in 2mm steps. Also with the 3-Flex head and advanced MicroCombTM technology, the comb-like structure will guide beard hairs into the cutting element of the trimmer for more efficient and comfortable shave. This way, you can get the exact look you're aiming for.
Additionally, the smart hair clipper comb provides even more extra precision and control for your trim. The lifetime lasting sharp blades will also work in your favor as the ultra-sharp stainless steel blades cut through long or thick hair without any pulling or tugging.
Braun's multi grooming kit is not just about your stache and beard and looking hot, you know? Hygiene wise, it's quite convenient as well thanks to its body grooming option. You won't just safely and accurately maintain all areas of your body with complete control, but you can also trim nose and ear hairs without pulling or tugging. The shaver also features a 6-level detailed LED display to show you the hygiene status as well as your battery's charge level.
Wait, there's even more on the table! The kit is 100% waterproof; it's safe to use under the shower. Hence, you can use it more conveniently and could also easily clean it under running water. In addition to the shaver's lifetime lasting power of course. A 60-minute charge will give you 60 minutes of cordless precision trimming. And all of that comes at a pretty affordable price. After all, why compromise skin comfort when you can have it all and for a good price?
WE SAID THIS: Who's the handsome boy now?