This Brand New Project by City Edge Developments Is Changing Sahel as We Know It
Via City Edge Developments
The reputable real estate company, City Edge Developments, is about to drop a bomb by the end of this month. This summer is when everyone's going to witness a brand new project that's going to redefine Sahel. City Edge Developments will be making history by launching this project which is a turning point for the entire coastline. Say goodbye to long exhausting rides from the city all the way up North on weekends. It will no longer be a travel destination you get to enjoy for three months only; those rules are now history. According to the new rules, North Edge Towers, the company's new project, is making a full-time home out of your ultimate favorite summer getaway.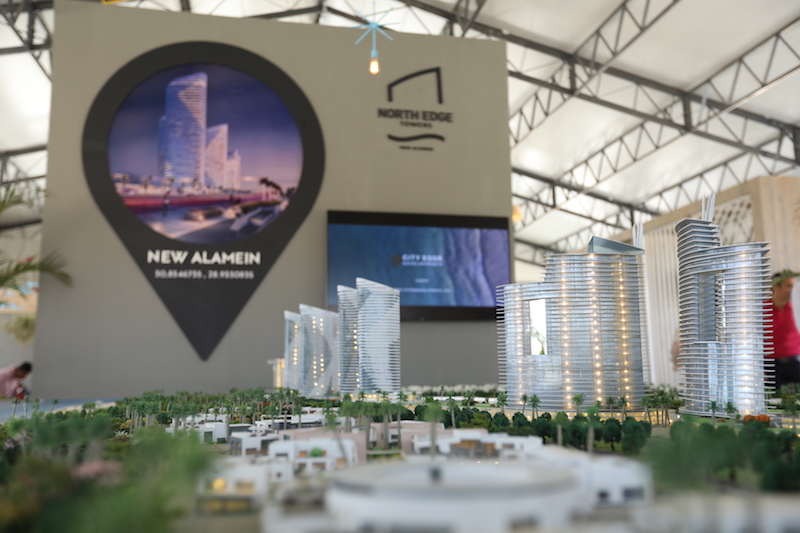 North Edge Towers is going to be the first and only residential towers in New Alamein City. This is your opportunity to get a new home where you get to enjoy the sea view all year long; but not just any view, it's a sky-high sea view that cannot be compared to anywhere else along the entire coast. To make it feel like home, there will be a variety of fully-furnished units to choose from, starting from one bedroom up to four-bedroom apartments. So, whether you're a single or a man with a big family, there will be a place for you!
Moreover, the project will have everything that might and might not cross your mind to make life much easier and not as secluded as you might think. Other than the 15 residential towers overlooking the Mediterranean, there will be international as well as governmental schools, universities, in addition to a huge public library, and of course, hospitals. Additionally, there will be a power station and a water desalination facility to guarantee fresh clean water for the residents. That's not all! Add to the list six hotels; four and five-star ones, museums, an opera house, entertainment areas such as cinemas, international retail stores, and offices. Finally, last but not least, the first gigantic Ferris wheel in the area; Al Alamein Eye! That's basically like a mini town merging the facilities of the city and the serenity and atmosphere of Sahel. That's like a dream come true, isn't it?
WE SAID THIS: You can visit the website for more information.