In celebration of the most romantic day of the year, The Dubai Mall has just revealed its brand new famous 3D heart sculpture called Love Me. The huge sculpture is on display at the Waterfront Promenade and it sure is unique and extremely shiny.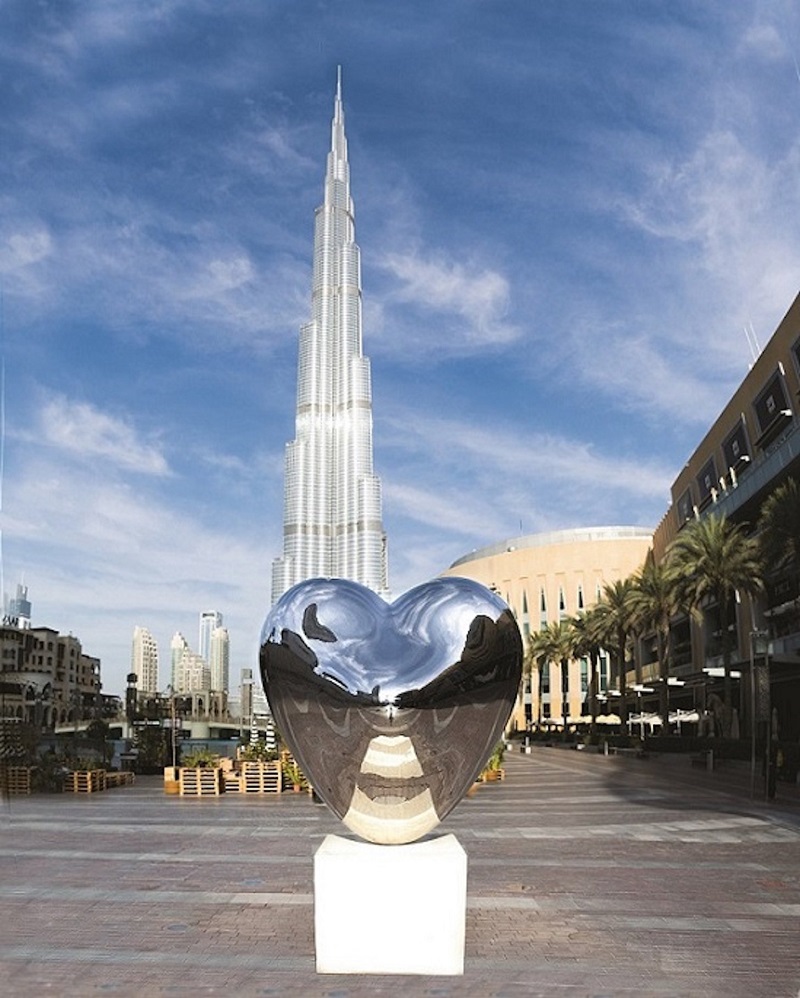 The sculpture is created by the British Artist, Richard Hudson, in polished mirrored steel. Hudson's work has been previously displayed in the UK, US, Europe, and Asia. The Love Me sculpture is Hudson's first in the Middle East.
"My sculpture begins with an idea that surfaces in my imagination unannounced and sometimes uninvited. I start modelling the plasteline, clay, plaster or other materials to give this kernel shape and form, then at this point the final work manifests itself and materializes in my hands," said Richard Hudson.
WE SAID THIS: Happy Valentine's Day to all the love birds out there!