This Saudi Instagram Account Is Convinced Rihanna Is Khaleeji, and We Are Here for It
The Internet works in mysterious ways, but that is exactly why we adore it. Our latest social media star is Mariam Mossalli, the fashion editor and founder of Niche Arabia, who also happens to run the 40,000 followers strong Instagram account Shoes and Drama.
The account is basically for women (or men) that are in love with fashion, but that's not why it went under our radar. We are quite obsessed with one of their latest posts (see above) of Rihanna, because frankly, it is everything.
Mossalli is dead-set on the fact that Riri is Khaleeji, thanks to a slew of news articles and fashion shoots (from Rihanna being featured on Vogue Arabia as Queen Nefertiti, to her having a thing with Saudi billionaire Hassan Jameel) that cannot convince her otherwise.
It gets better! The Instagram post itself is a video that contains a remixed version of the superstar's Diamonds, and it will get you to turnt up AF.
WE SAID THIS: This is why we love the Internet.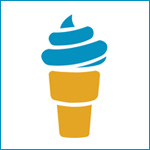 Comments