Lebanese fashion designer Zuhair Murad's Fall 2021 Couture collection had us in awe at his talent, with a number of red carpet-ready pieces.
This show was his comeback after his historic atelier fell victim to the Beirut explosion that left the country in shock last year. According to him, the explosion left the atelier completely destroyed, and his treasured archive went up in flames.
"I lost almost three-quarters of it [the atelier], 20 years of work…but here we are ready to bounce back," he said.
"Resilience is deeply ingrained in our culture."
Floor-length gowns dominated the collection with various jewel tones, adding life to the pieces.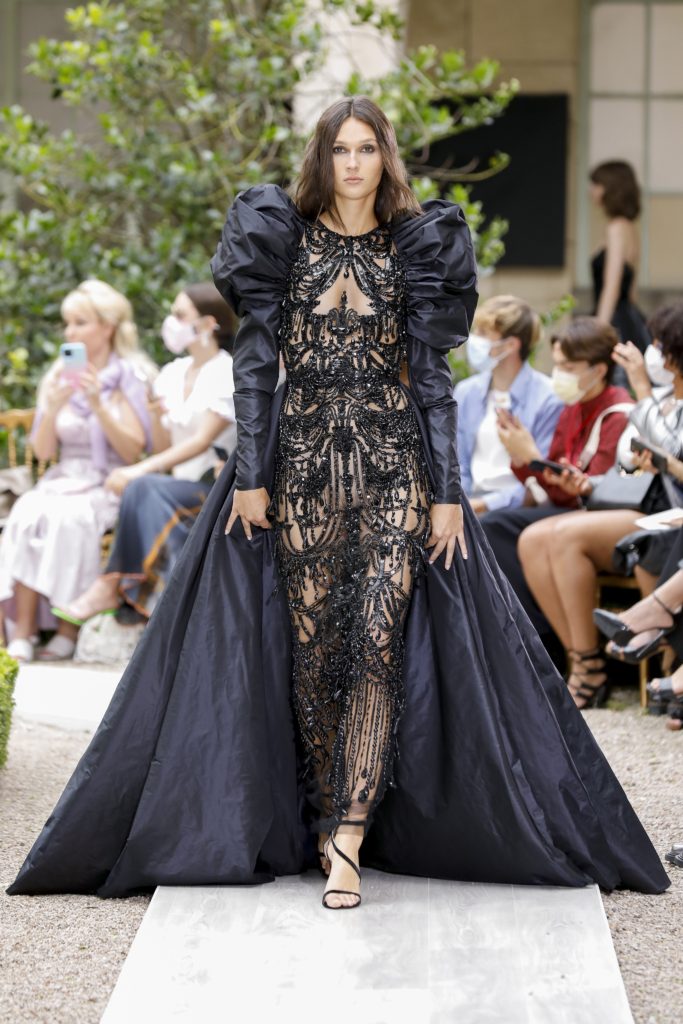 Unique silhouettes and cuts defined the collection, along with unmissable attention to detail.
He described the 45-look collection as a physical format that celebrates renewal and hope.
And, despite being made up of mostly neutral looks, the collection featured a number of very colorful looks that still reflected his mature look. Smoothly going from black to blue and red, the collection told a story of a fashionable woman, confident in her skin and wearing garments that highlight her femininity.
He opened the show with a white look that highlights the female body and its beauty, then closed it with a gorgeous long-sleeve bridal look featuring a floor-length veil and an eye mask.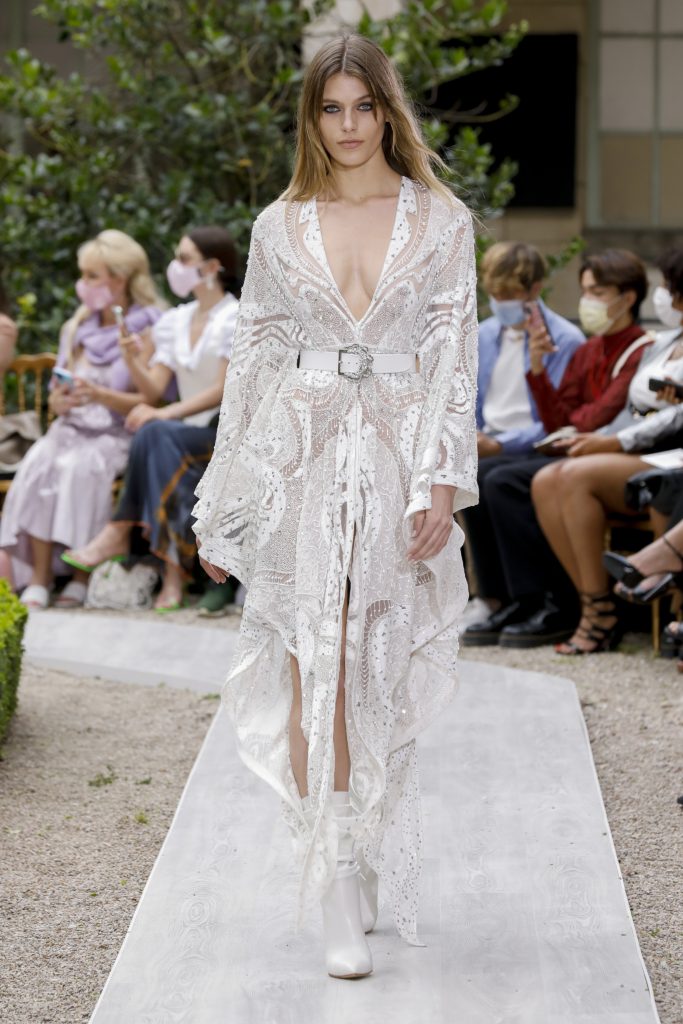 "My clients almost demanded it [the collection]. They want to enjoy life, go out again, buy new pieces and look beautiful, resuming a sense of luxe fastueux."
Murad has become a staple in the fashion industry, and with his understanding of luxury and elegant pieces, he is also a staple on international red carpets, and among Arab and international celebrities.
"Women today crave to be out in the light…they want to be on stage, they want the light shining on them, like that of chandeliers on a palazzo on the Grand Canal," Murad said about the collection.
Vogue described the collection as "deeply intertwined with Middle Eastern aesthetics."