Sometimes you really don't feel like eating out. At the same time, traffic and the office have drained your energy and brains, so you can't really be bothered with standing in the kitchen for hours on end to come up with something to eat.
Well, here is the perfect recipe for a day like that, and it works for both summer and winter! From my trials in the kitchen and recipe research, this recipe comes very similar to that of the Greek Chicken Souvlaki, but it tastes even better! It's a healthy, light and simple recipe that doesn't need much time and leaves you with a smile on your face.
Ingredients:
4 chicken breasts cleaned and washed.
2 potatoes cut in wedges, 1 cup green beans
1 cup yogurt
1 clove garlic, crushed.
1 & ½ tbsp white vinegar
1 tbsp olive oil
1 tbsp crushed mint
2 tbsp paprika
Salt & pepper
Method:
In a pot of boiling water, boil the potatoes and beans for 10 minutes, drain and leave aside to cool down.
Combine the yogurt, crushed garlic, oils and herbs in a bowl and mix well.
Place the chicken breasts in the bowl and poke the chicken lightly with a fork, so the marinade can penetrate it and coat well.
Cover to marinate in the fridge for two hours.
After two hours, place the chicken and the vegetables in a baking tray. Cover the chicken only with the remainder of the marinade, drizzle the vegetables with olive oil, salt & pepper.
Put on medium heat in the oven for 30 minutes. You will know it's done when the marinade has decreased in the pan, absorbed by the chicken.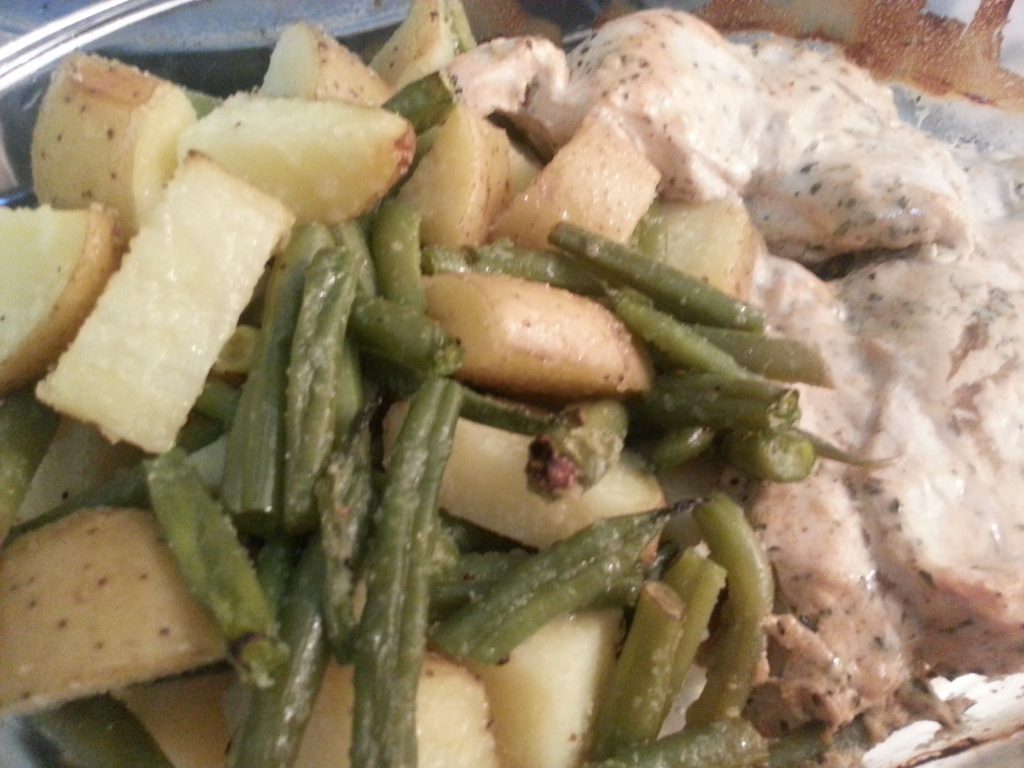 Enjoy!
WE SAID THIS: Check out the rest of the Kitchen Kulture series here.