When the chill is in the air, it is time to update your wardrobe for the winter season. It's time to trade in your chinos, dresses and tees for something warm and cozy yet comfortable and stylish.
When it comes to stocking your wardrobe for the cold weather, you don't necessarily have to be comfortable and warm in the name of style. But the other way around is also true – you don't have to compromise on fashion just to be cozy.
You can enjoy the best of both worlds! For this winter, designers and clothing brands have imparted style and allure on the warmest and coziest beauties, making this season all about versatility and adaptability.
Not sure where to get started and searching for winter fashion inspo? You have come to the right place!
Ahead, we have put together five winter trends that are going to knock your boots off. So, if you want your winter outfits to impress while keeping you warm, be sure to shop and infuse these trends into your wardrobe.
Camo Pants
Camo pants are a must for this winter and an irrefutable proof that the military print can stay on the pulse of fashion forever. As noted by Sanctuary Clothing, the pattern is currently experiencing a major sartorial revival this winter, and we absolutely love it.
Camouflage pants are bold, chic and exude confidence that you need to step out in style after more than eighteen months spent at home in sweatpants and pajamas. The combat-esque trend has been all the rage for a while now but has recently made its way to the major fashion powerhouses, who are re-thinking camo prints in their latest fashion shows, runways and collections.
Olive green camo pants will always be the classic option, but this winter, you should try bolder pants to effortlessly stand out from the crowd. Think earth camo, forest camo or the opposite like bold neons or bright primary options.
Keen to get out of that pair of leggings you have been wearing for months? Say no more. Rocking camo pants in partnership with cozy sweaters or fancy coats not only is a much more versatile everyday option but will also render your outfit far more comfortable and stylish.
Don't be afraid to go for bolder colors, too. For instance, a combo of camo pants and a violet faux fur jacket is functional and highly fashionable. Throw a pair of hot pink ankle boots and a beige crossbody bag, and a turtleneck to the mix for maximum effect.
Camo pants deliver great variety for any casual outfit. For example, pairing them with an olive park is effortlessly easy to pull off and so comfy to rock all day long. Are you feeling a little inventive? Why not introduce dark green wedge sneakers for an added zing.
All-Weather Footwear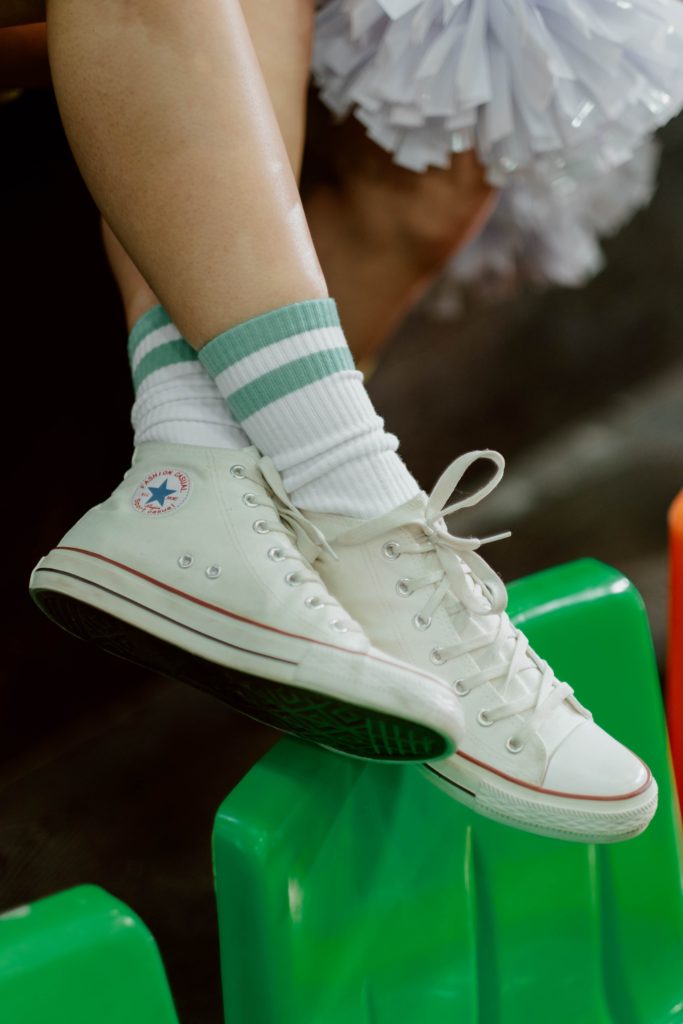 This winter, don't settle for anything short of all-weather boots that will help keep your feet warm and make your outfit look extra chic. And, thankfully, there are plenty to choose from this season, from iconic loafers to hardworking uggs.
The evergreen, edgy thick lug-sole boots are big right now, especially incredibly trendy styles like Chelsea boots. Lightweight and packed with attitude, boots set on lug soles won't bog you down and are known for flexing while you walk. They certainly make your outfits look edgier and prettier, whether you are rocking a pair of camo pants, a warm dress or denim jeans.
The legendary loafer is another shoe trend that has continued to take the world of fashion by storm. It has been making a come-back in the past few years, meaning this winter is the best time to snag a pair of these iconic beauties. If you already have loafers in your wardrobe, you can add more with luxurious hardware and new pastel colors, which are being touted as one of the biggest looks of the year.
If lug-sole boots and loafers don't cut the mustard for you, you'll be glad to know that slouchy suede boots are back with a bang! This best-of-breed shoe style is an icon of adaptability and for good reason. You can team suede slouch boots with pants, dressers, or khakis — and they will elevate any outfit.
Neutral Matching Sets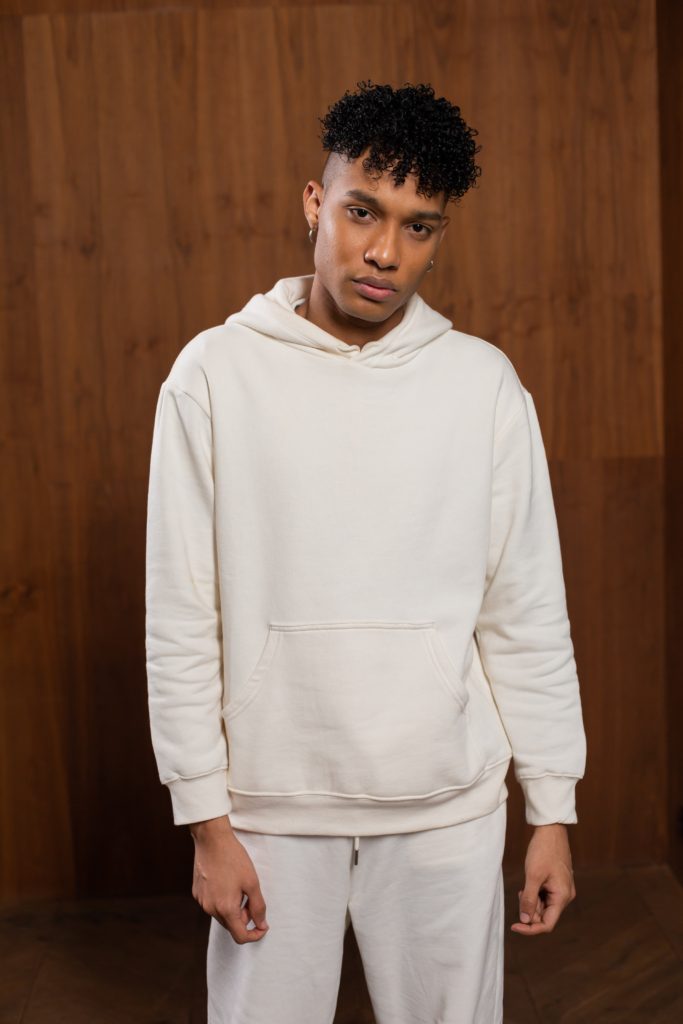 Matching sets are another fun style that is enjoying a lot of traction and street cred this winter season. This is especially the case when it comes to neutral-toned, soft matching sets, including flared and ribbed pants.
Matching sets in neutral hues are effortlessly easy to put together, flattering, and — most crucially — versatile when styling. If you have had some doubts about wearing neutral sets or matching sets in general, consider the plausible perks that come with the fun trend.
For one thing, neutral sets don't draw too much attention and, therefore, provide you with more ways to style your outfit. You can go bold with a bright-colored hat, embellished accessories or colorful shoes. 
For instance, a hot pink hat and a beige matching set worn together are an absolute eye-candy for anyone who prefers chic-looking outfits. Introduce dark green lace-up ankle boots to the mix to spice things up.
Another awesome thing about neutral sets is that anyone can rock it, regardless of body type. Quite frankly, there's no rule for who can pull off a fantastic matching set. But, if you want to elongate your silhouette, then it will help you stylishly achieve your goal.
Colorful Jewelry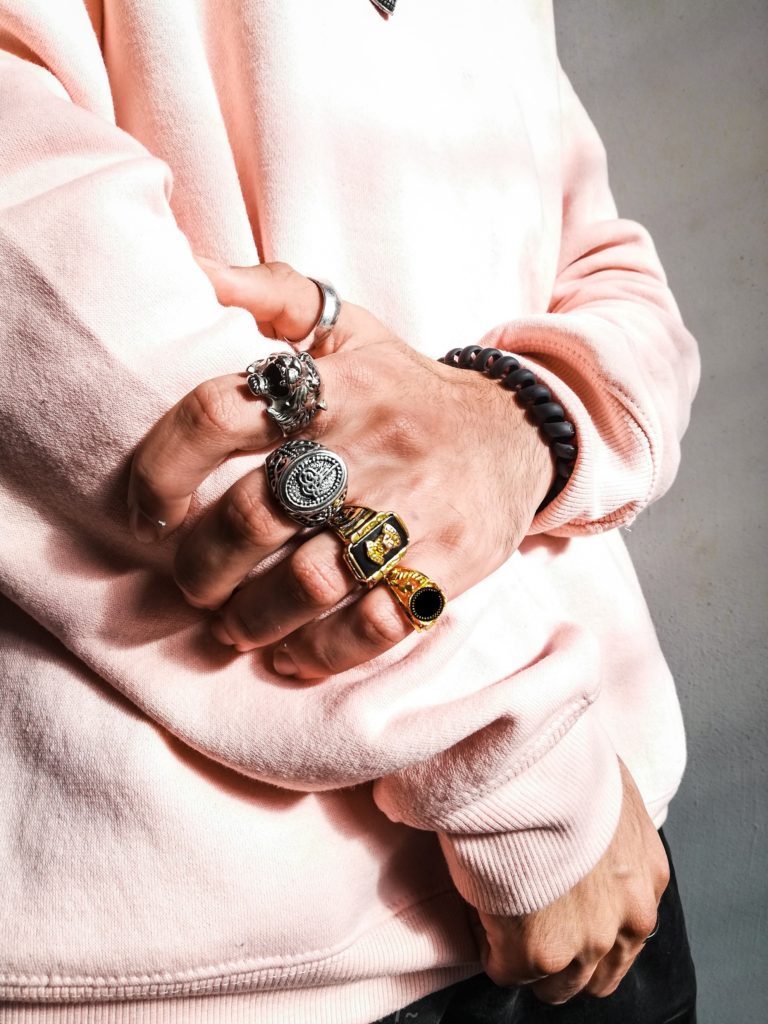 Gold, silver and yellow gems have dominated the jewelry space for eons, but try more colorful pieces this winter. They are whimsical, fun, and add a pop of color to your look, especially if you are rocking many neutrals in your outfit. 
For example, you can draw attention to your earlobes by wearing neon drop earrings with a cream or beige matching set. The same goes for bracelets, pendants, watches, cuffs, necklaces, and rings.
Leggings-Style Pants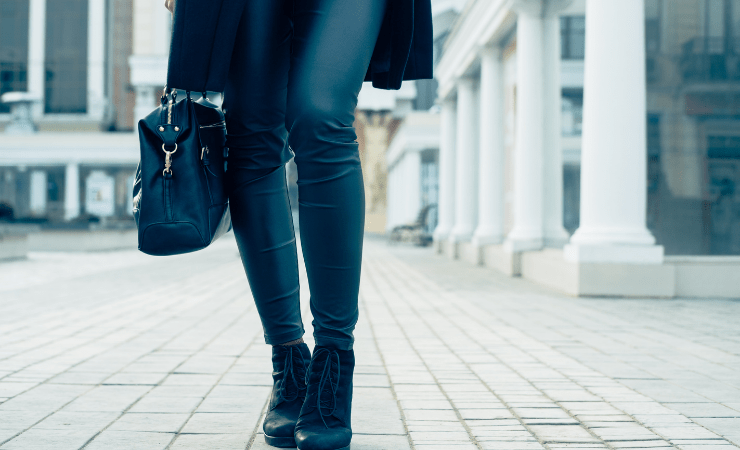 The legging in and of itself isn't groundbreaking, but leggings-style pants are getting all the attention right now. This doesn't come as a big surprise given that more people are looking for a happy middle ground between loungewear and work dress pants after spending many months at home in leggings.
Even better, these leggings-inspired pants come in more fit and fabric options. We've already seen cashmere, polyester, rayon, and wool leggings, but what about cotton modal and viscose? No matter your preferred fabric, at least one pair of leggings-style pants should be found in your wardrobe this winter season.
WE SAID THIS: looking comfy and stylish at the same time could be quite tricky to achieve, but don't worry, we've got you!