With COVID-19 on the Rise, Dubai Explores Postponing Expo 2020
Via Arabian Business.
In light of the ongoing COVID-19 pandemic, the Steering Committee of Expo 2020 Dubai explores the option of postponing the megaevent for one year to allow global tourism and businesses to recover from the resulting economic slowdown.
On Monday, the Steering Committee convened in its second virtual meeting with representatives from the participating countries to discuss the aspects and ramifications of the current reality. Each country briefed members of the committee on the global precautionary measures that have to be taken to ensure the health and safety of all those involved in the preparation of the expo.
As the number of confirmed cases in the UAE rises to 611, organizers of Expo 2020 Dubai assess the impact of the pathogen on the world's economic stability with grave concerns. The pandemic, as of the moment of writing this article, has infected 787,438 and claimed the lives of 37,846.
In a press release, the Steering Committee affirmed its support of the global effort in curbing the transmission of the virus, and accordingly, members revealed they agreed to explore "the possibility of a one-year delay to the opening of Expo 2020".
Unanimously, the Steering Committee agreed to explore the option of a 1-year postponement with the Bureau International des Expositions (BIE), the governing body of the World Expo.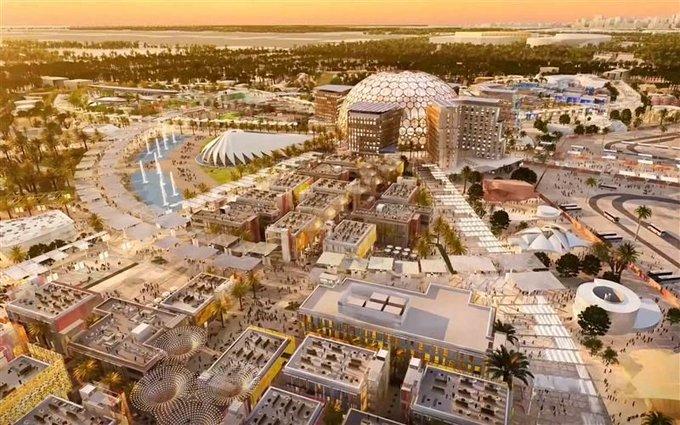 "The global situation is fast-moving and remains unpredictable. Over the last several weeks, we have been consulting with key UAE and international stakeholders to review the ongoing impact of COVID-19 on our plans and preparations for Expo 2020 Dubai," stated Reem Al Hashimy, UAE Minister of State for International Cooperation and Director General, Expo 2020.

"While they remain firmly committed to Expo 2020, many countries have been significantly impacted by COVID-19 and they have therefore expressed a need to postpone the opening of Expo 2020 Dubai by one year, to enable them to overcome this challenge. The UAE and Expo 2020 Dubai have listened. And in the spirit of solidarity and unity, we supported the proposal to explore a one-year postponement at today's Steering Committee meeting. We look forward to welcoming the world, which we are certain will only come out of this pressing challenge stronger, and more resilient than it ever was." She added.
Dubbed as the "The World's Greatest Show", Dubai Expo 2020 was supposed to kick off on the 20th of October and continue until the 10th of April, 2021, with 192 countries participating. Forecasts have shown that around 25 million visitors were expected to visit Dubai to attend the Expo.
Expo 2020 Dubai organizers stressed the Emirates' commitment to delivering a World Expo which holds true to its founding purpose; the leading gulf nation is working hand in hand with its international partners to bring about an inclusive global platform to look over shared challenges in a spirit of international cooperation and global solidarity.