Rana Nicholas is not only a professor and a physicist, but she's also an astronaut in the making! She managed to take a spot among the top 12 candidates chosen from 500 other participants in the Dubai TV show "Astronaut".
After seven years in France, Rana finally returned to Lebanon around a year ago with a dream to better her country. She took her first step in achieving her dreams by participating in the new ten-part series "Astronaut", where12 Middle Eastern men and women who come from different backgrounds, like scientists, pilots, and explorers, all share the same passion and love for space exploring. All participants go through the most extreme and demanding process that is mainly reserved for a real-life astronaut candidate.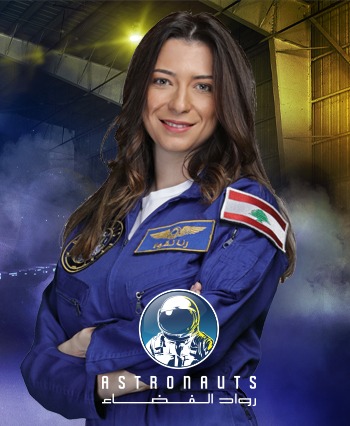 Via DMI
Due to her experience, talent, and dedication, Rana passed the evaluation criteria that were set by space agencies and became among the few that were selected. Throughout the whole competition, Rana and her fellow contestants were all under the watchful eyes of Chris Hadfield, former astronaut and Commander of the International Space Station, as well as Saud Karmustaji, the Head of Operations Management of the UAE astronaut program, and finally Dr. Luma Naccache, the clinical psychologist. These experts were the decision-makers regarding who leaves and who stays in the competition, and they're the ones who decide who's got what it takes to be an astronaut.
Even though Rana didn't win the competition, she was still among the last two finalists and was close to becoming the first Lebanese woman to walk in space!
We said this: What do you think of Rana?